You might know Albuquerque as the setting for AMC's "Breaking Bad" TV series, but New Mexico's biggest city earned praise this year as one of the country's most "digital" cities. Albuquerque may be small, relative to digital powerhouses like New York City or Chicago or Los Angeles, but GovTech Magazine recently ranked it sixth in the United States for its use of technology in the public sector.
The city launched a streamlined 311 app for iOS, Android and the web in 2013, enabling residents to easily report non-emergency issues. Albuquerque has also relaunched a mobile-friendly city website with a growing number of digital services, and has published a trove of local information online to help people look up bus schedules, restaurants' health inspection scores and much more.
Albuquerque Mayor Richard Berry believes that going digital has helped the city government serve residents better. Since he was sworn in six years ago, Berry has been a key player in making this change happen -- but don't expect him to take credit. In an interview with The Huffington Post, he gave "all of the kudos" to his staff, IT people and the city's growing civic technology sector.
"We've come an impossibly long way, and we've had people come from all over the world to talk about this," Berry told HuffPost. "We're a leader in this, but we're still not where I want to be."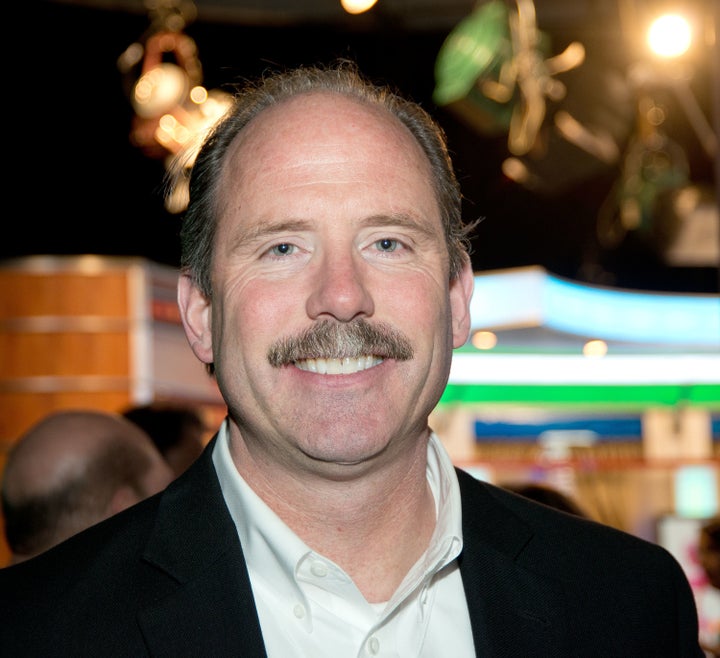 "We go to work every day knowing that we're putting enough data out there that we're going to be on our toes," he said. "It creates an urgency within the organization. I think it creates better government."
Albuquerque has managed this transition by putting its residents first: It built an open-source platform internally and worked with a local tech company, AppCityLife, to help make the data the city published immediately relevant to local people at launch. It's also published the data without violating the privacy of any of its residents.
"Citizen privacy and security are very important considerations when releasing open data," Peter Ambs, the city's chief information officer, told HuffPost.
Albuquerque is able to show taxpayers a return on investment for open data, as city employees use the data to resolve questions and city residents check online to see how their government is doing.
Albuquerque saved an estimated $1 million dollars at its 311 call center in 2015 after the city published its transit data online in an open format. The annual call volume related to transit schedules fell from 1.04 million to approximately 500,000 this year. Thanks to the city's 311 app, people don't need to pick up the phone to, say, inquire about bus routes or schedules -- they can access the information right on a smartphone.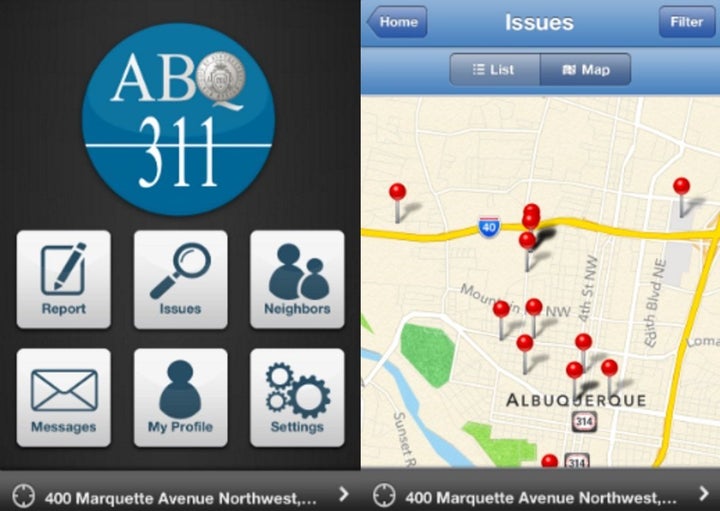 What's evolved along the banks of the Rio Grande looks like a useful case study in how a resource-constrained, medium-sized city can use data for public good.
"Many cities treat open data as a 'checkbox' task, and dump large amounts of data onto a webpage without any context or prioritization," Delaney Woodward, the deputy chief of staff to the mayor, told HuffPost. "At best, this creates a veneer of transparency and open government that fades quickly when examined."
"The difference in Albuquerque," Woodward added, "is that the city uses open data to work together with the community, building apps and webpages that benefit the public at large." 
"Burying people's data in the name of transparency sometimes doesn't help the mom or dad that just has a few minutes at the end of the day, after their kids are in bed, to find out what their government's doing for them," Berry said. "We tried to put things in the form of dashboards, so that it makes it easy for citizens and the press to see the trends."
"We go to work every day knowing that we're putting enough data out there that we're going to be on our toes."

Albuquerque Mayor Richard Berry
While the mayor was deferential in our interview about the role he has played in getting Albuquerque to this point, others are not. Lisa Abeyta, the founder and CEO of AppCityLife, told HuffPost that the mayor has been "the main catalyst for much of the shift in how we see ourselves as a city and for the growth in innovation."
Abeyta says she has seen a pronounced shift in Albuquerque around entrepreneurial energy and civic innovation. The city now has six accelerators, an entrepreneurial hub downtown, and an active community for startups in the for-profit and nonprofit sectors. Albuquerque was a partner city for Code for America in 2015, which helped the city do even more with its existing resources.
Whether you view what Albuquerque is doing as "transparency or colonoscopy," as the Economist memorably put it, Mayor Berry grounded the outcomes in accountability, helping citizens to be more connected with government, even if that creates some discomfort in his administration when mistakes come to light.
"As weird as it sounds for an elected official to say this, the American people just want someone to tell them the truth," he said, adding, "Understand that we're just trying to do the right thing, face issues when we find them and fix issues when we find them."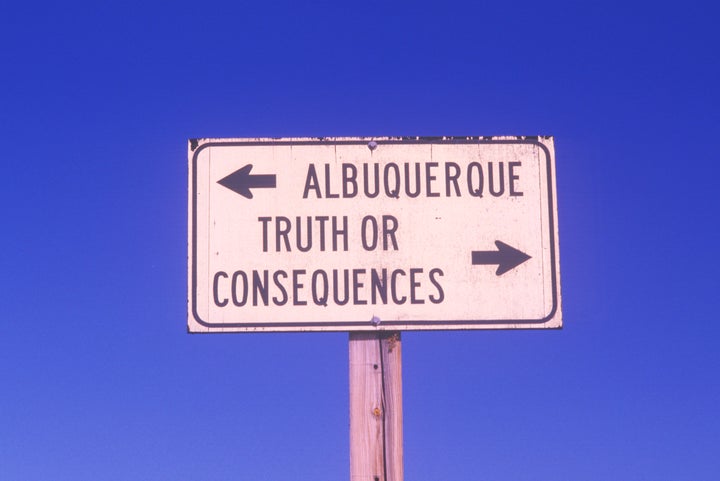 None of this means that Albuquerque has addressed challenges around poverty or homelessness, or that the city has a perfect record on technology-driven transparency when it comes to its operations, including those of its police department.
In fact, Albuquerque was the subject of a 2014 investigation by the U.S. Justice Department which found that the city's police officers used deadly force in circumstances "where there is no imminent threat of death or serious bodily harm to officers or others" but did not always use the body cameras they were issued to record those encounters. 
What can be fairly said is that Albuquerque is trying to use modern technology to improve services and better inform residents about what's happening, where that's taking place and what the city is trying to do about it.
While Berry acknowledged that data-driven transparency can be uncomfortable, he held fast to the principle that it's the right thing to do in a democracy. 
"I'm in a guy that believes in the electorate," he said. "I believe in my citizens. I work for them and I never forget it."
Calling all HuffPost superfans!
Sign up for membership to become a founding member and help shape HuffPost's next chapter