 Workers still shorted on pay seven months after the city of Albuquerque, N.M., raised its minimum wage are being told to find their own lawyers and duke it out with their employers in court, advocates say.
The city raised its minimum wage on Jan. 1 to $8.50 per hour for workers who don't receive health care or child care benefits. But advocates for low-wage workers say the law isn't being adequately enforced by the city. Those groups say the city attorney's office has been instructing workers who claim they've been paid less than mandated to find private attorneys and legal aid groups to take their cases.
The pay hike, which came courtesy of a successful ballot proposal last November, guaranteed workers at least a dollar more than the state minimum wage of $7.50. But the ordinance allows the city attorney to decide whether or not to pursue a case in which a worker is paid less than the legal minimum, and city leaders have made it clear that they view such disputes as a private matter between employers and employees.
Patrick Davis, director of the progressive nonprofit ProgressNow New Mexico, said wage theft victims were essentially being told that they "better call Saul" -- a reference to the bottom-feeding attorney Saul Goodman, played by actor Bob Odenkirk, in the AMC show "Breaking Bad," which is set in Albuquerque.
"They can't afford to hire an attorney," Davis, whose nonprofit backs policies meant to benefit low-wage workers, said of those denied their legal pay.
A number of cities around the country have created their own minimum wage laws to raise the wage floor higher than state and federal standards and to peg it to inflation. In New Mexico, Albuquerque followed the lead of Santa Fe, which has a minimum wage of $10.51 for all workers. The city of San Francisco now has the highest minimum wage in the nation, at $10.55. Such ordinances tend to poll well and find broad support among voters. The Albuquerque measure passed with 66 percent of the vote.
Because they're city ordinances, the enforcement of these wage laws is left to local officials rather than state or federal labor departments. Santa Fe's ordinance makes it a misdemeanor crime for an employer to pay less than the minimum wage, punishable by fine or even imprisonment.
The Albuquerque measure, however, merely says that a victim is "entitled" to bring a civil suit against their employer. If they prevail in court, the worker gets three times the amount they were shorted on, plus attorney fees. The ordinance also says that the city attorney "may" enforce the ordinance, though that decision is left to the city attorney, who's appointed by the mayor. Worker advocates want to see that language changed from "may" to "shall."
The city's Republican mayor, Richard Berry, has already said it's not his responsibility to enforce the minimum wage law. Berry was on the record opposing the minimum wage law when it was being considered. The city attorney, David Tourek, said earlier this year that the city doesn't plan to get involved in cases. "The city attorney's office doesn't represent private employees and private causes of action with private employers," Tourek told news outlet KRQE.
"You are asking minimum wage workers to bring litigation?" the waiter, Israel Chavez, said. "I think it is the city's job to enforce this."
Gregory S. Wheeler, an assistant city attorney, told HuffPost that it wouldn't be fair to say workers had "no outlet" in the event they're not paid the minimum wage. He said the office has been referring complaints to private attorneys who should be eager to take the cases.
"If there are attorney fees out there, then attorneys will take them," he said.
Wheeler said the city did get involved in one high-profile minimum wage case, when a malt shop owner publicly refused to acknowledge the new law earlier this year. Eric Szeman, owner of the Route 66 Malt Shop, had continued to pay non-tipped workers $7.50 and tipped workers $2.13 an hour. (The Albuquerque law also raised the minimum wage for servers to $3.83.) Szeman claimed he had a "verbal agreement" with his workers that they would be paid at the wage he hired them at, regardless of the law.
Wheeler said the city hasn't taken on any other cases, adding that he hasn't received many calls from workers.
Chelsey Evans, New Mexico director of the labor advocacy group Working America, said the city itself should be taking on workers' cases and establishing a clear complaint process. A lot of workers simply can't afford an attorney's retainer, Evans said, and many of the pro bono lawyers that her group has talked to said they're already overloaded with cases.
"The basic message from the city attorney is that this is a private matter between employee and employer," Evans said. "For us it sends a dangerous message to the workers of Albuquerque that the city is not going to be an advocate to make sure workers are making the legal wage.
"Whether it's someone stealing your TV or your wages, its the same thing," Evans added. "But obviously the city sees it differently."
Before You Go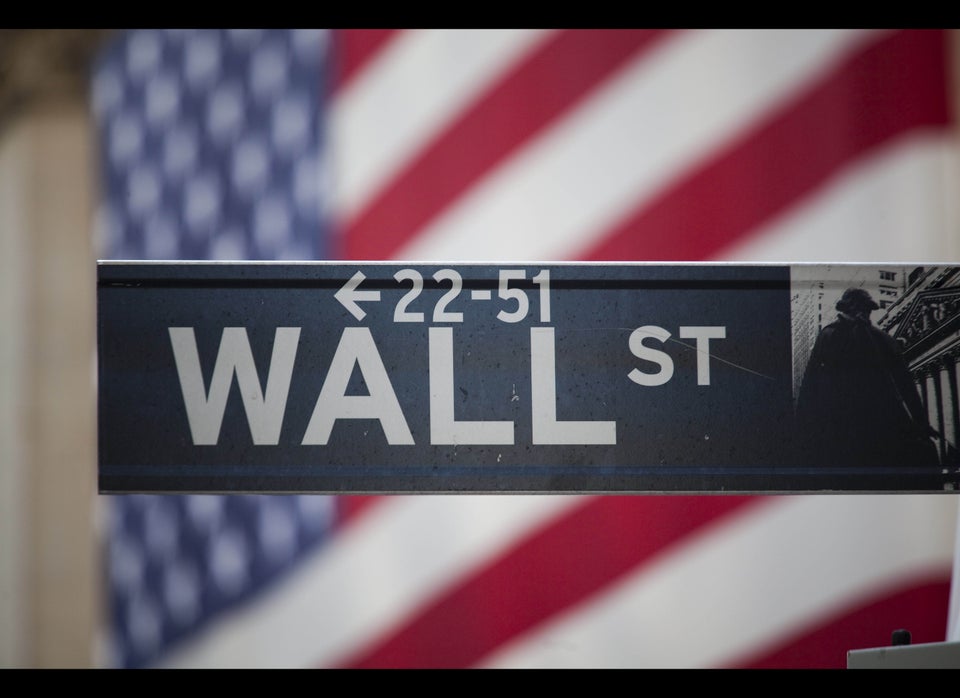 14 Facts Obama Doesn't Want You To Know
Popular in the Community