An Albuquerque, New Mexico, police officer charged with murder for fatally shooting a homeless man has gotten his job back more than three years after the incident. As part of a settlement agreement, he'll also receive $143,159 in back wages and benefits.
Dominique Perez was one of two officers charged in the March 2014 killing of James Boyd during a tense encounter in the Foothills area of Albuquerque. Boyd, who had schizophrenia, was camping there in violation of city ordinances. When police confronted him, Boyd threatened them with two pocket knives, leading to an hours-long standoff. Video of the shooting appeared to show Boyd turning away from officers just before they opened fire.
Perez was terminated from the Albuquerque Police Department in 2015, after prosecutors formally charged him. The second officer, Keith Sandy, retired after the shooting. Both men fired three times during the incident and said they did so to protect a K-9 handler who had approached Boyd. The city of Albuquerque agreed to pay a $5 million settlement to Boyd's family, but did not admit any wrongdoing in the incident.
The second-degree murder case against the two officers ended in a mistrial last year, when jurors couldn't agree on a verdict. Earlier this year, prosecutors said they wouldn't retry the men.
Perez was officially reinstated in late May and is currently on administrative assignment. He will not respond to calls or provide services for one year.
"Perez must also complete all of the department's new training related to our settlement agreement, along with state required training, and pass a psychological exam," Albuquerque police said in a statement to KOB 4.
Around the country, it's not uncommon for fired officers to get their jobs back thanks to arbitration and union rules that help shield cops from discipline, even in cases in which their misconduct is clear.
Hundreds of people took to the streets after Boyd's death, protesting what they saw as the latest evidence of the Albuquerque department's misdeeds. After a string of fatal on-duty shootings beginning in 2010, the U.S. Justice Department had mounted an investigation into the Albuquerque police in 2012. The probe culminated in a damning report, released the month after the Boyd shooting, that documented a pattern of excessive force and violations of constitutional rights. In October 2014, the police department entered into a federal consent decree requiring reform.
Some activists involved in the reform process saw Perez's rehiring as a troubling sign.
"Officer Perez's reinstatement raises concerns because, despite some progress in its reform under the consent decree with the Department of Justice, APD has failed to establish a reliable system to hold officers accountable for violations of its use of force policy," said Peter Simonson, executive director of the American Civil Liberties Union of New Mexico, in a statement to HuffPost. "The citizens of Albuquerque still cannot trust that supervisory or command staff will keep an officer like Perez, who has a history of violating APD policies, in check."
With Perez back on the force, the recently created Civilian Police Oversight Agency said that he could face further internal discipline related to the Boyd shooting. The panel plans to re-examine the incident to determine if Perez violated any department policies during the standoff, executive director Ed Harness told KOAT.
"The board has pledged to the public that they're going to make sure that they'll look at all the shootings, no matter how old they are," said Harness. "There is still the opportunity for the board to have a say in the discipline of the officer."
Before You Go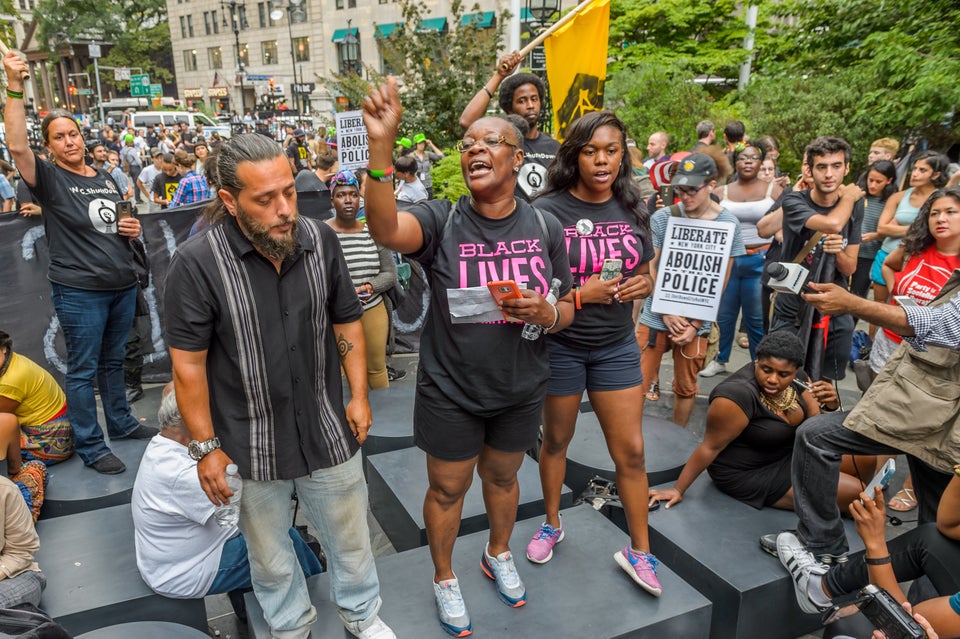 6 Times Black TV Shows Tackled Racial Profiling and Police Brutality
Popular in the Community