Written by Ashley Mason Brown and Cody Johnson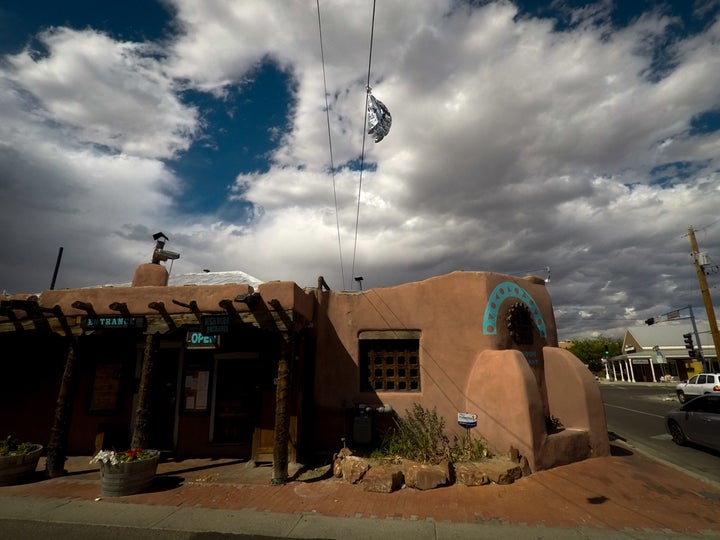 Albuquerque, N.M. The plane circled above the sun-dried high-desert city of Albuquerque, giving passengers a full view of the Sandia Mountains that form the eastern boundary of the Albuquerque Basin. From aboveground, the city of Albuquerque seems sprawling with many low-level adobe homes stretched across the landscape until finally dwindling out into the red clay landscape.
My skin prickled upon landing as I gathered my luggage with other half-awake travelers and waited for my ride as a jack hammer pounded nearby, a sound I would hear often the following few days in the city as a result of downtown growth. The radio was splashed with adverts for the upcoming mayoral race. An alert on my phone notifies me of a mayoral candidate following me on Instagram. My Uber driver has never heard of him, but "Then again, I don't follow politics," she said.
The City of Albuquerque has embarked upon an aggressive national campaign to market itself to the droves of millennials that seemingly drive the pulse of the nation. It's a timely initiative from the outside looking in. The term "millennials" emits eye rolls for its overuse, but it is vital for any city attempting to grow- to be a welcoming destination for young professionals.
Mayor Richard Berry has undergone a nationally recognized attempt to woo Amazon CEO and former Albuquerque resident Jeff Bezos in efforts of securing the new Amazon Headquarters in central Albuquerque.
But after meeting with Mayor Berry, I understood largely his decision to try, given Albuquerque's recent push to grow and Bezo's own personal ties. The public bid is a well seen announcement that the region is hungry for big business. Even if Bezos chooses another city for the new Amazon HQ, other corporations are keeping eyes on the cities dropping their names in the hat.
"Give us a chance. Put us in coach. We're ready to play," said Mayor Richard Berry in a small conference room on the second floor of historic Hotel Andaluz overlooking downtown. "You will be cherished if you bring your business here. We will pay salary of employees while you train them. Albuquerque is a place you can come as you are. This is a community that allows you to do that."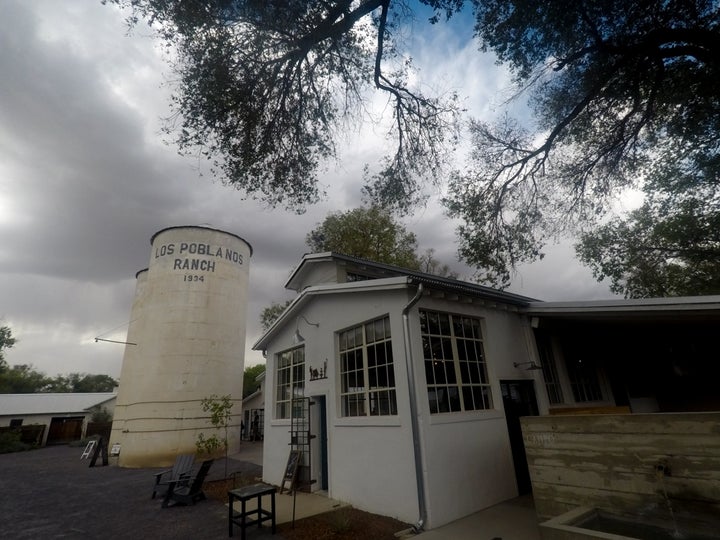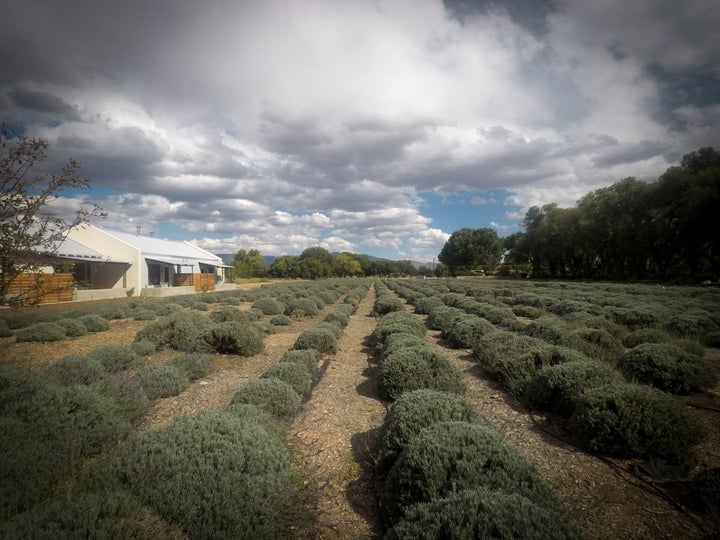 The City has prepped for expansion through the implementation of downtown innovation and research hub Innovate ABQ, six business accelerators each designed for different types of businesses, and the Economic Development Action Account, a unique reinvestment program to promote economic development through the community. Another notable and unusual concept was the invention of a Kindness App that maps acts of kindness across the city. ABQKindness app in the Apple store (free) allows users to log the kind acts they complete throughout the day. Thousands of kind acts have been logged in the app since its inception. The app also includes a tab where members can post kindness challenges. Tony Hillerman Middle School has re-named itself "The Thankful Thunder," and dedicates Thursdays to committing acts of kindness with a goal of completing 15,000 acts by November 30, 2017.
But leadership is not without its punch backs. The city government of Albuquerque's heart has taken a beating from pushback as their officials have pushed change-filled agendas to prep the city for growth. The controversial implementation of an electric bus rapid transit system called the Albuquerque Rapid Transit (ART) through downtown is the most visual attempt of moving forward from Mayor Richard Berry's term. From talking to various people, I found the ART to be a source of contention, and frustration among the citizens. The City's Economic Department has implemented a multitude of innovative programs to support small local businesses along the ART route, in addition to helping grow the Albuquerque economy. Albuquerque's small business owners have found support within one another with all the infrastructural changes. The ART will be fully completed by February 2018.
"Albuquerque is a city on the rise. It's a collaborative community with a resilient spirit and ideas as diverse as its people. We're ready to take on new challenges and our residents are hungry for more world-class employment opportunities. This mindset, along with assets such as our talented workforce, low-risk location and improved business climate, are positioning Albuquerque as an attractive location for business investment," said Annemarie C. Henton of Albuquerque Economic Development.
The true culture of the city lies in the small businesses such as Skip Maisel's, a true iconic wholesaler of Native American and New Mexican wares. Turquoise designed by Hopi, Santa Domingo, Zuni and Navajo tribes are displayed in 20 feet of counter space and sold at wholesale cost for some of the best Native American jewelry pricing in the country.
Other small businesses who have found success in Albuquerque include Babierge, a baby gear rental service for traveling families is headquartered in Albuquerque, having found support from the city and locals as founder Kerri Couillard built up the business to now serving 22 markets internationally from her home city. Facebook also planted its new data center in the region with state officials hailing the move as a major economic boost to the region.
"As someone who was born and raised in Albuquerque, I've always been enamored with this city. It wasn't until I moved away for a few years when grew to truly appreciate the authenticity of the city culture and the pride of its residents. Albuquerque's cultural assets are unparalleled in their uniqueness, the city's natural features encourage year-round activity, and there are many ambitious and creative people in this city who are putting in the work to make Albuquerque a great place to live," said Albuquerque resident Cody Johnson.
Colorful murals sprout up on street corners competing for the eyes of drivers and aimless wanderers such as myself. Yellows, oranges, reds, and blue hues mix together to tell stories on the sides of businesses and downtown buildings. Everywhere you look seems to painted with beautiful murals. I find it's not unusual to see an artist with a bucket of paint decorating the side of a building, head nodding to whatever music is playing in their headphones while a crowd gathers around watching, filming and snapchatting. 508 MuralFest celebrates 25 muralists as they paint on 12 locations throughout the city, raising awareness for the youth center "Warehouse 508 by NMX Sports." It's a youth center unlike any other offering classes ranging from Video Production to Circus Arts in a 23,000 square foot facility designed to enable youth individuality and independence.
Individuality certainly marks Albuquerque's communities such as historic district of Albuquerque Old Town or the trendy and chic Nob Hill, or the lavender fields at Los Poblanos Historic Inn and Lavender Farm. Drive farther out from downtown and you'll encounter hundred-year-old cottonwoods and the Rio Grande where it's not uncommon to see air balloons bob above. The internationally acclaimed Balloon Fiesta occurs each year in The City, drawing in some 800,000 people. This year's Balloon Fiesta kicks off October 7th- 15th, 2017, and is expected to draw record crowds.
The new SOMOS Albuquerque festival launched on Saturday, September 23r, and thousands of people poured into downtown where four major stages were set up and Jackie Lee, Dillon Francis, Minus the Bear and Deltron headlined with over 15 other acts setting up beforehand. Aerial performers hung from suspended rigs over the crowd on 6th Street and a family-friendly zone was set up to appeal to a younger demographic.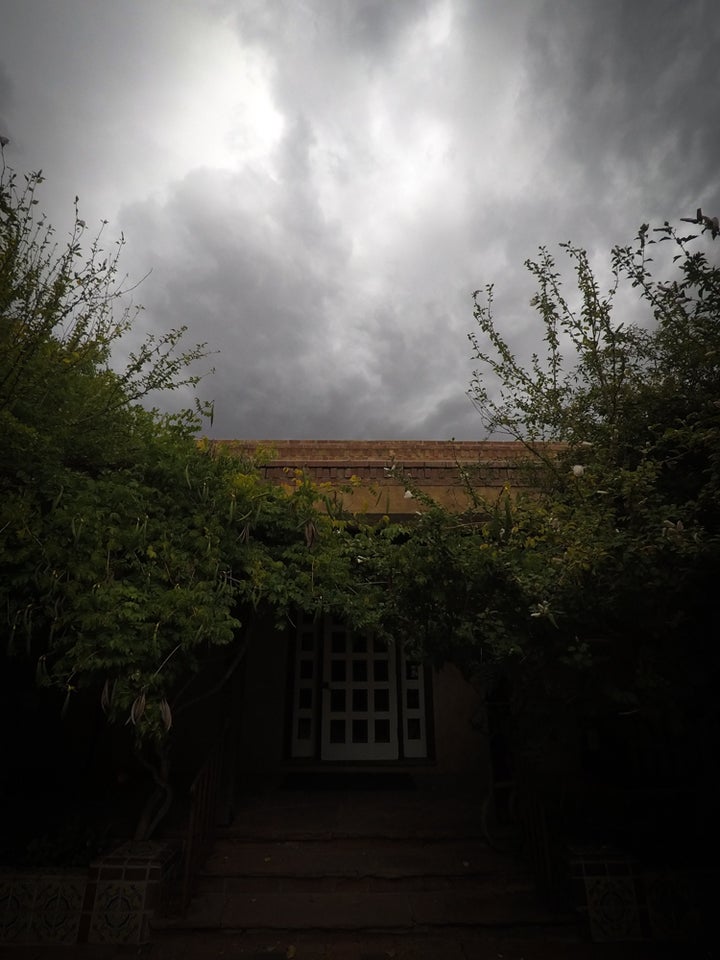 The streets were packed and the energy was palpable. David Silverman, Board Chair of Downtown ABQ Main-Street Initiative said, ""As a developer, I recognize why we need events that attract young and talented people, while being inclusive to the entire community, to sustain development in this city. For all of our businesses, we have to be thinking about 'Why are people going to stay in ABQ?' This event will become an anchor point of why people are going to want to stay here, move here, or travel here. Because we feel the pain and see the need to address the lack of skilled labor, economic base and demand for projects, this is a creative way to address these challenges, and which is why I've chosen to be involved. We understand that we can't only be attacking it from the policy level, or workforce level, we have to also come at it from the quality of life standpoint."
I wake early after head banging my way through Dillon Francis the night before and venture to Sandia Peak Tramway. Signage around the peak's viewing points offer trivia regarding the landscape. The Sandia Mountains' high elevation and sub-alpine ecosystem provides for activities such as skiing, snowboarding and snowshoeing that many don't usually think about when they consider New Mexico. Being 10,000 feet above sea level and 11,000 square miles of desert views gives me a quiet moment to reflect. It's 40 degrees and the wind whips my hair in my face as I wrap my arms around my legs and watch the clouds float by.
I remain for another hour glued to my spot, unable to move and entranced by the mountains seemingly jutting out of endless desert before reluctantly heading back to the Sunport, leaving behind air balloons, green chile and warm hospitality that embodies the Albuquerque spirit.
Check out the video below for more footage of my time exploring Albuquerque, NM.
Related
Popular in the Community