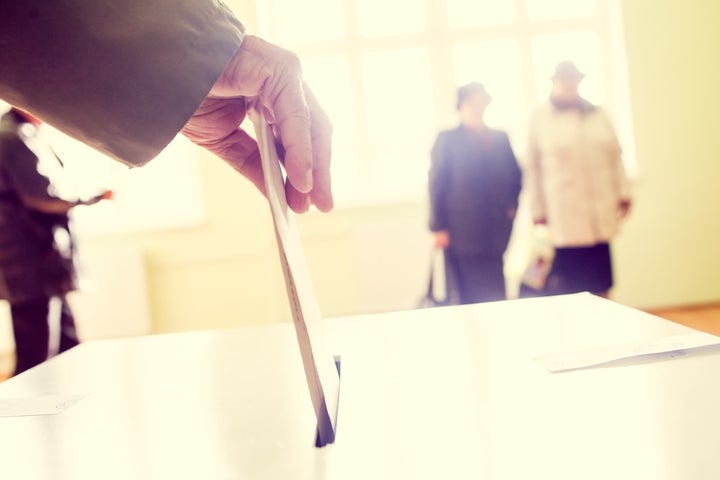 Albuquerque is the largest city in the state of New Mexico, with over 550,000 people and over one-quarter of all state residents and one-third of state voters. Albuquerque has a mayor-council government that is headed by a full-time mayor and a nine-member city council.
The mayor of Albuquerque is the city executive, and the next mayor, who is going to be determined on Nov. 14, will make a salary of $125,000. Councilors make a salary of $30,000. 
Elections in Albuquerque are classic nonpartisan-partisan races. While they are ostensibly nonpartisan because party affiliation is not on the ballot, party identification is routinely attached to candidate information and news reports.
For example, Mayor Berry, the current mayor, was the first Republican city mayor in 30 years. He served two terms and won his seat the first time in 2009 in a competitive three-way contest against an incumbent Democratic mayor and another Democratic candidate.  
The two Democratic candidates split the Democratic Party vote, and Mayor Berry won the election with 44 percent of the vote. At that time, Albuquerque required the winning candidate to receive at least 40 percent of the vote to win the seat. Contests resulting in no candidate receiving 40 percent of the vote lead to a runoff.
In a response to candidate Berry's unexpected win, a city initiative was drafted, and received ample voter signatures, to require a special election in 2013 to change the threshold to 50 percent. Mayor Berry won that contest with 68 percent of the vote. Therefore, the 2017 election is the first mayoral runoff since Albuquerque voters changed the rules.   
The 2017 election is the first mayoral runoff since Albuquerque voters changed the rules.
This year's Oct. 4 municipal election consisted of eight candidates—three Democratic, three Republican and two unaffiliated—competing for a chance to be the next mayor. Two candidates—Tim Keller, a Democrat, and Dan Lewis, a Republican—advanced to the runoff contest.
The major issues in this year's contest center around rapidly increasing crime rates, especially violent crime, within the city. For example, car thefts in the city have increased over 50 percent in one year, and Albuquerque leads the nation in per capita auto thefts with, on average, 27 cars being reported stolen each day.
Besides our interesting runoff election rules, Albuquerque is one of only 13 municipalities across the country that have implemented some kind of a public financing system for both mayoral and councilor offices.
HuffPost is hitting the road this fall to interview people about their hopes, dreams, fears ― and what it means to be American today.
Albuquerque's public financing system was approved in 2005 and implemented in 2007. In Albuquerque, mayoral candidates receive $1 per Albuquerque registered voter, while city council candidates receive $1 per registered voter in their districts.
To qualify for public funds, each type of candidate must raise $5 contributions from 1 percent of registered voters in the city or district where they are running for office. Seed money used to launch campaigns cannot exceed 10 percent of public funds received by candidates. Contributions for seed money are limited to $100 per contributor and $500 from the candidate. Albuquerque set up an Open and Ethical Elections Fund that is used to pay for public financing. This year's mayoral candidates were eligible to receive approximately $380,000 in public money.
In this year's mayoral contest, only Tim Keller accepted public financing. In this year's city council races, six out of 18 candidates, or 33 percent, accepted public financing, with four out of six of them going on to win their seats or win enough votes to compete in the runoff election. Thus, out of a total of seven candidates accepting public financing, five (or 71 percent) "won" in the first-round contest.
Both Democratic and Republican candidates accepted public financing. These results, along with a recent report on past elections, suggest that all types of candidates accept public financing. This includes candidates from both parties, candidates who are opposed or unopposed, candidates who are incumbents or challengers, candidates of different ethnic backgrounds and candidates who are male or female. 
Albuquerque is one of only 13 municipalities across the country that have implemented some kind of a public financing system for both mayoral and councilor offices.
The report also shows that public financing makes races more competitive. At the municipal level, more non-white candidates accept this money, suggesting that public financing may make these contests more diverse.
Finally, the results also show that candidates who take public financing are as equally likely to win or lose, suggesting that public financing is a viable choice for many candidates.
Notably, in addition to the candidates' campaigns, outside groups have formed independent expenditure campaigns. Keller's former campaign manager is running a positive independent campaign for Keller and raising money from citizens at the local, state and national level in support of his election.
In addition, two wealthy donors have been running a negative campaign against him. Although the U.S. Supreme Court has ruled that independent expenditure campaigns, in which donations are often not traceable to specific individuals, can raise unlimited sums of money, voters in New Mexico overwhelmingly support full disclosure and transparency along with campaign donation limits from donors to these types of outside groups.
Albuquerque's politics are interesting because, unlike most big cities that are dominated by the Democratic Party, Albuquerque historically has been a more centrist city.
REAL LIFE. REAL NEWS. REAL VOICES.
Help us tell more of the stories that matter from voices that too often remain unheard.