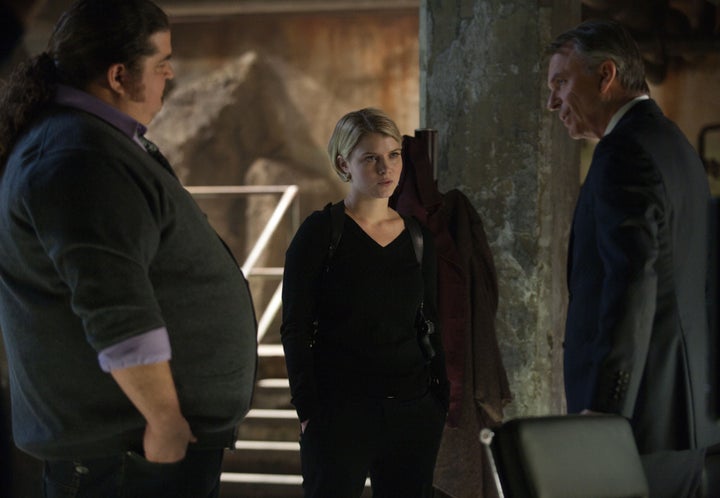 Fox's new drama "Alcatraz" may need to add a, "Don't try this at home" warning.
National Parks Service rep Alexandra Picavet told TMZ that tourists are trying to sneak into "closed areas" and have confessed that they're looking for the "bat cave underneath Alcatraz," as the show's Diego Soto (played by "Lost" alum Jorge Garcia) refers to it.
Picavet added that they've now posted the following sign on the Rock: "The TV show 'Alcatraz' is fictional, many areas it depicts are not real. Closed areas protect you, historic structures and nesting birds."
"Alcatraz," executive produced by J.J. Abrams, has only been on for two weeks and though ratings haven't been stellar, they have been solid enough to a) apparently lead fans to break rules at the real-life Rock and b) give hope that the show isn't in danger of being canceled. The second episode of "Alcatraz," which aired earlier this week on Jan. 22, brought in 9 million viewers, which was about 90 percent of the audience from the previous week's two-hour premiere.
"Alcatraz," which stars Sam Neill and Sarah Jones in addition to Garcia, presents the story of 302 of the prison's most hardcore inmates and guards who vanished in 1963 and then start reappearing in the present. Having not aged a day, the resurfaced missing people seem to be on a mission that's unclear at this point.
Neill's Emerson Hauser, the secretive lead government investigator on the Rock case, spends a lot of his time in that aforementioned fictional bat cave. The actor told The Huffington Post that his character knows more than he does about that mysterious mission, but he's clear on his own: "My mission is to find those people and hunt them down."
And viewers of the show who head to the real-life Alcatraz should leave those mysteries to the experts, like Emerson.
Watch the mysteries unfold on "Alcatraz" on Mondays at 9 p.m. EST on Fox.

Calling all HuffPost superfans!
Sign up for membership to become a founding member and help shape HuffPost's next chapter
BEFORE YOU GO