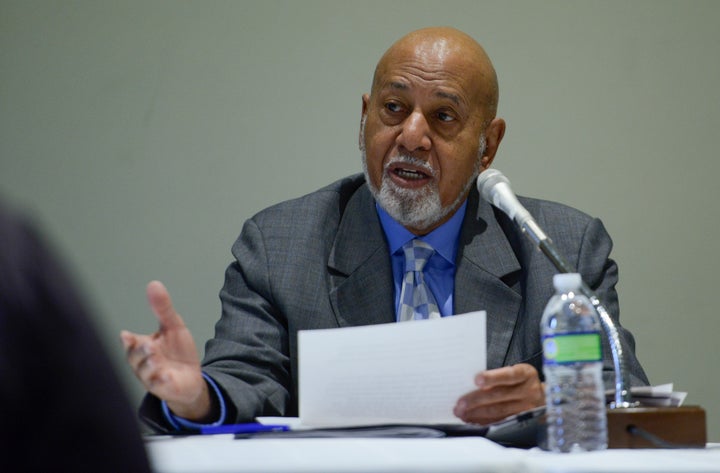 A Democratic congressman on Friday tore into a GOP colleague who told him to "bring the tone down" during debate over the Republican plan to repeal and replace the Affordable Care Act, saying he doesn't have to "be nice" to Republicans "when you're being nasty to poor people."
Rep. Alcee Hastings (D-Fla.) challenged Rep. Greg Walden (R-Ore.) on the health care bill's dramatic cuts to Medicaid during a hearing in the House Rules Committee.
"Tell me about the $800 billion that's being taken out of Medicaid," Hastings said to Walden. "When, in fact, all we had to do was leave the taxes that are here for very wealthy people."
"Do you not see how that affects Medicaid?" he asked Walden.
"Okay, I'm going to try to bring the tone down here," Walden said.
"I'm not going to bring my tone down," Hastings replied. "I'm mad as hell about what you all are doing and I don't have to be nice to nobody when you're being nasty to poor people."
An estimate by the Congressional Budget Office released this month found that 24 million people stand to lose their coverage under the GOP bill. The measure would significantly reduce Medicaid enrollment, and slash funding for the low-income health care program by $880 billion.
The Rules Committee later voted to advance the bill. The bill was later pulled before it could come up for a vote in the full House.
This post has been updated to reflect the bill being pulled.
Popular in the Community