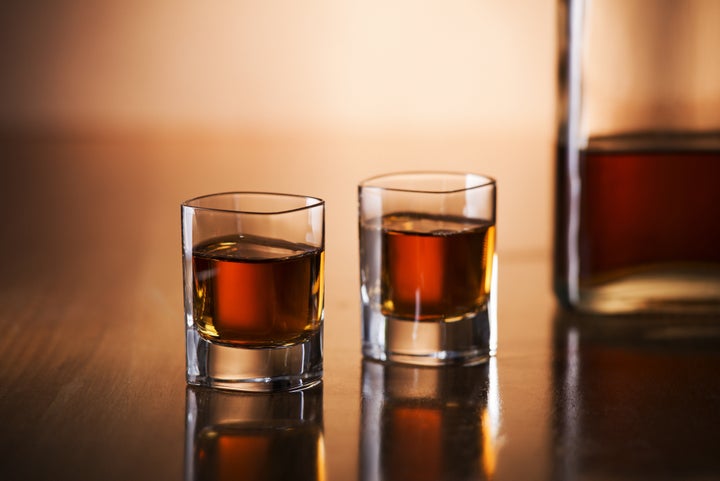 "Is prohibition the solution to violence?" asks Parker and his co-author, Kevin J. McCaffree, a Ph.D. student at UC Riverside. "Not for the vast majority of communities. However, results show that for isolated communities with a concern for public health and safety, prohibition may be a viable option," they added, citing examples in the U.S. where tactics like limiting the number of liquor stores in a neighborhood, banning the sale of 40-ounce containers of beer, or banning the sale of alcohol entirely, reduced violent crime.
Here's a look at some of the research used to support their claim:
In isolated Barrow, Alaska, population 7,000, the adoption of laws that alternately banned or permitted the sale and possession of alcohol during a 33-month period produced a 90 percent drop in assaults in those months when alcohol was banned. When the bans were revoked, assaults returned to their previous — or higher — levels. The bans were advocated by an Eskimo community devastated by alcohol-related disease and violence.
The Union City, Calif., city council in 1994 adopted a major zoning policy change which resulted in the closing of many alcohol outlets in five mixed-use, residential retail neighborhoods. Significant drops in youth violence occurred.
Fenway Park, the Red Sox's baseball stadium in Boston, was notorious for beer-fueled fan fights. Team officials tried a number of individually oriented prevention strategies, such as limiting the number of beers each fan could buy. Nothing worked until the team stopped beer sales half-way through the game.
Last month, researchers from the University of Michigan Medical School zeroed in on a similar link, creating a detailed map of violent crime "hot spots" in one area of Boston, including police reports, drug offenses, and alcohol availability at stores, bars and restaurants, as well as the education levels, employment and other attributes of the people who live there. The information gathered, offered the researchers insight on factors that create the right climate for violence, they said.
But the proliferation of liquor stores in certain communities isn't the only problem, Parker and McCaffree note.
"In the first analysis of its kind we have found empirical evidence that the specific content of alcohol advertising in alcohol outlets is related to a type of violence in the surrounding neighborhoods that is consistent with the nature of the advertisements' sexualized content," Parker explained, highlighting the impact alcohol advertising has had on sexual crimes committed against girls and young women and noting the grip it's had on the Latino community in particular.
"The explicit sexual nature of some of the alcohol advertisements displayed in alcohol outlets provide an explicit link between alcohol and sexual availability," Parker said.
Incidentally, President Obama signed into law Thursday expanded protections for domestic violence victims, a revitalized Violence Against Women Act that authorizes some $659 million a year over five years for programs that strengthen the criminal justice system's response to crimes against women and some men, such as transitional housing, legal assistance, law enforcement training and hotlines.
And while its a group that is said to drink less than their their white peers -- for reasons that include, poverty and social norms -- the consequences of alcohol consumption tend to be far greater among the African-American set.
The result: Relationship, employment, financial and legal problems, the report said.
CORRECTION: A previous version of this story identified Parker as a UC Davis professor. The headline has been changed to reflect his correct university affiliation.
Calling all HuffPost superfans!
Sign up for membership to become a founding member and help shape HuffPost's next chapter
BEFORE YOU GO