ISTANBUL (RNS) Turkey is about to enact the strictest alcohol laws in the republic's 89-year history in a move that some Turks complain is part of a creeping Islamist agenda.
The bill supported by Prime Minister Recep Tayyip Erdogan would prohibit the sale of alcohol from 10 p.m. to 6 a.m. and forbid the depiction of alcohol consumption on television, billboards, newspapers, storefronts and at festivals.
Liquor sales within 100 yards of a school or mosque would be banned.
The new legislation is not the main reason for days of civil unrest in which protesters and police clashed over the government's plans to demolish a city park. But it is a contributing factor.
Erdogan insists the measure is intended to protect public health and not an attempt to legislate morals or force Islamic strictures on a state that has been largely secular for decades until the rise of the dominant Justice and Development Party.
"The regulation does not interfere with anyone's lifestyle," Erdogan said in a televised address Tuesday (May 28). "If you are going to drink, then get your drink and drink at home. We are not against it."
Some Muslims believe alcohol, which has been enjoyed in Turkey, and especially in Istanbul, for centuries, is a violation of the Islamic faith. Though Turkey has a Muslim majority, its constitution enshrines secular values.
Since coming to power a decade ago, Erdogan's government has increased alcohol taxes more than threefold, removed alcoholic drinks on domestic flights of Turkey's flagship carrier Turkish Airlines and removed a ban on headscarves.
Erdogan lashed out at "tipsy youth" as the reason for some prohibitions. He has said he wants to build a "devout" generation in Turkey. Along that line, more than 17,000 mosques have been built in Turkey at state direction in the past decade that Erdogan has been in power.
In many cities, that means the ban on serving alcohol near a mosque may shut down liquor sales in many restaurants, bars and markets in city centers.
Even before the parliament has passed the bill, some restaurants had withdrawn alcohol in preparation for the ban. Beer and wine were taken off the menu a few weeks ago at a restaurant frequented by tourists between two mosques across from Istanbul's iconic Galata Tower. The owners of the establishment measured the distance and found it would violate the new boundaries.
Business leaders warn that the rules will damage Turkey's tourism industry, a major source of revenue for a significant segment of the population. The industry brings in as much as $50 billion in annual revenue. Turkey's Association of Tourism, Restaurant Investors and Managers released a statement warning of "irreversible damage" to the country's image. It noted that per capita alcohol consumption is about 1.5 liters a year — a mere fraction of the European average.
The government, the association said, has been "conjuring up a fear of alcoholism that does not exist."
The public debate began last month when Erdogan made a speech pronouncing Ayran — a salty mixture of yogurt and water — and not Raki, an aniseed-based liquor similar to Ouzo, as Turkey's national drink.
Weeks later, the sweeping bill against alcohol was introduced into parliament. Debate was limited to two days, and the ruling party forced an early vote, prompting many opposition lawmakers to walk out in protest after a 17-hour debate that stretched into the early morning hours.
Yusuf Alatas, a prominent human rights lawyer, says the ruling party has been steamrolling critics and forcing sweeping changes with little debate on issues that split the country and alter its modern history of nonreligious rule.
He says the passage of the alcohol restrictions is part of an Islamist agenda to establish religious law.
"The (ruling party) has more than 51 percent of the vote — in a democracy, that's a lot of power," Alatas said. "They should be respecting minority opinion a lot more than they are right now."
He says there's a worrying trend of lawmakers attempting to legislate morals.
"The state should not decide on how people live their lives," he said.
Erdogan has lashed out at critics and for the first time invoked the Islamic prohibition of alcohol as justification for the measure.
"When two drunkards make a law, you respect it. But when we make a law for something that faith orders, you reject it. Why?" he said Tuesday in an address to fellow party members. "If religion orders something, will you object anyway?"

Before You Go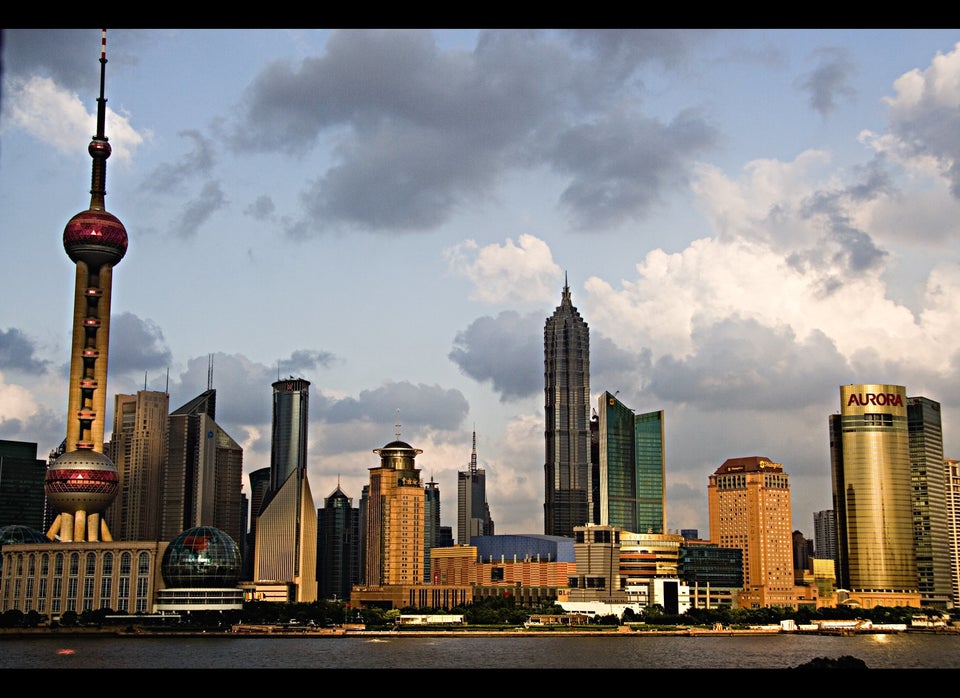 Most and Least Religious Countries
Popular in the Community