New Year's Eve is the booziest night of the year, but that doesn't mean it has to be all about actual booze.
Novelty alcohol-flavored desserts like rosé-flavored gummy bears are fun and festive, but we couldn't help but wonder if these treats really taste enough like their supposed alcohol flavor that snackers will pick right up on it. And which taste the best? Which ones should you avoid?
To find out, we twisted our colleagues' arms and fed them delicious booze-flavored treats like gummies, jelly beans and ice cream, some of which actually contain alcohol. It turns out it's quite difficult to blindly figure out the flavor notes. While most tasters enjoyed the candy, they also agreed ― unsurprisingly ― that these treats could all use more booze.
Either way, any one of the sweets below would make a perfect addition to any New Year's Eve celebration, whether at a party or home on the couch (just us?).
Sugarfina kir royale cordials, $7.50 (Limited edition).
"Raspberry with like a chocolate undertone that I'm not convinced is actually chocolate."
"A raspberry chocolate liquor truffle? Would totally serve at a party."
"There are way too many things going on here. Raspberry and... Champagne?"
"Like a milky pina colada ― not bad!"
"Not enough booze! I only taste vanilla."
"Bland. Tastes like rum."
"Like it. Tastes like peach. Is it supposed to be a fuzzy navel?"
"Tastes like zero alcohol, just a delicious version of a strawberry gummy bear."
"Are these rosé?? Could mess with these tenfold. They are almost fizzy."
"Chocolate and... cheap Fireball [whiskey]?"
"OMG I'm in love with cinnamon + chocolate + everything nice. I took a big bite and definitely taste whiskey, a nice, smokey burn. So thick and creamy, I'd eat this every day."
"This is like a gingerbread ice cream that would make a dope mudslide."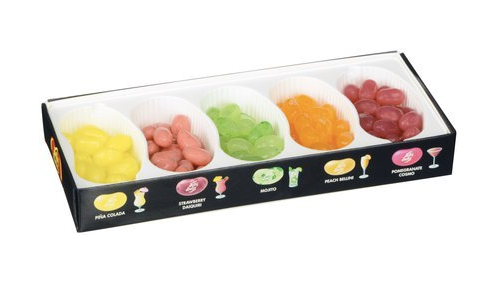 "Love. Tastes like a mojito."
"Too minty to be a good dessert. I bet it's their attempt at a mojito."
"Gin & tonic with too much tonic."
"Mmmm this tastes exactly like those Haribo coke gummies. Needs booze though.
"These are iconic! Essence of root beer combined with the perfect amount of gumminess."
"Very subtle Coca-Cola. Classic!"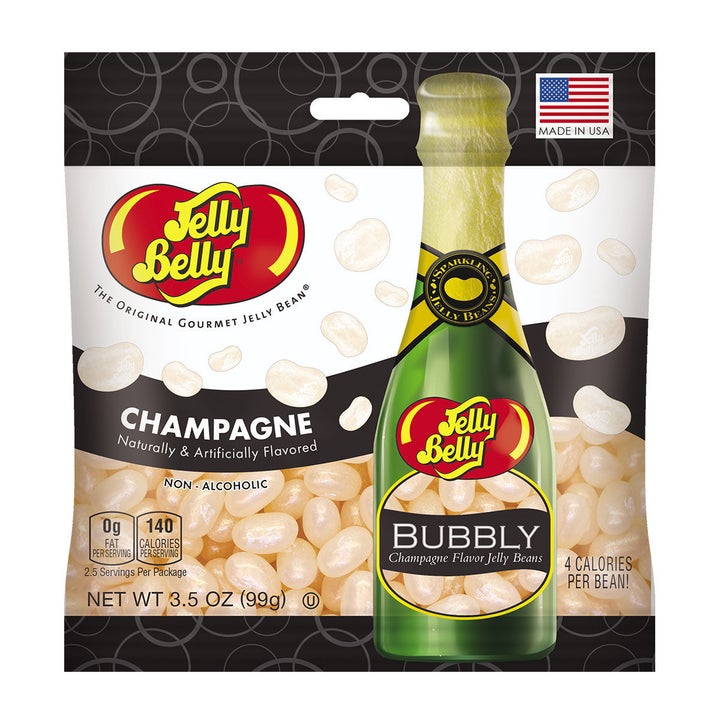 "Like it, but don't recognize the taste."
"Something with pineapple, I guess."