Ehrenreich, whose major credits include "Hail Caesar," "Blue Jasmine" and that rando movie with Emmy Rossum about southern witches no one saw, will play Solo in an origin story about the space smuggler before he joined the Rebel Alliance, Page Six reports. Not much else is known about the plot of the movie, which goes by the codename "Red Cup" (take a moment). "21 Jump Street" directors Christopher Miller and Phil Lord will spearhead the project with a script from "Star Wars" scribe Lawrence Kasdan and his son, Jon Kasdan.
Other actors in the running for the highly sought-after role read like a roster of some of Hollywood's hottest young male stars. The list included Miles Teller, Logan Lerman, Dave Franco, Ansel Elgort, Ed Westwick, Rami Malek and Aaron Taylor-Johnson, to just name a few.
The part was, of course, originally played by none other than Harrison Ford in the first "Star Wars" trilogy, propelling his career to superstardom and beyond. As Entertainment Weekly notes, Ehrenreich is almost a decade younger than Ford was when he first strapped on his blaster belt and boots in 1977.
Although Ford hasn't said much about his potential predecessor, he had some wise words for the new Solo back in 2015. "I would say, 'Talk to your director," he told EW. "Watch the movies. And welcome aboard. Make it your own.'"
The project is slated to hit theaters May 25, 2018.
Before You Go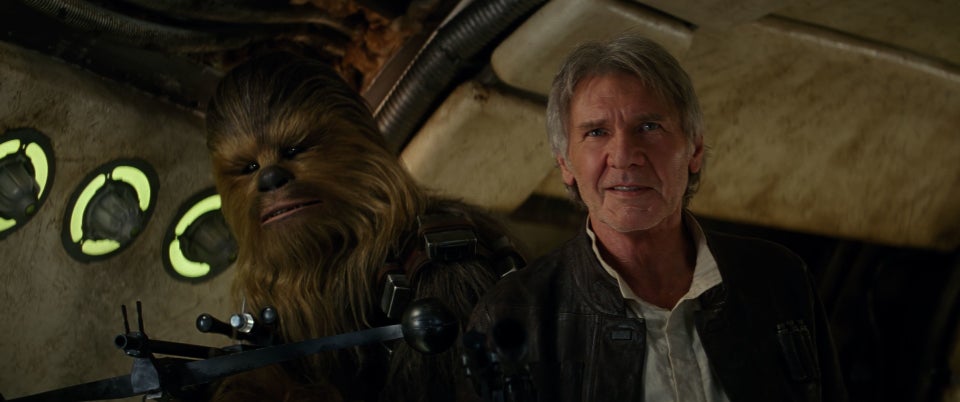 'Star Wars: The Force Awakens'
Popular in the Community