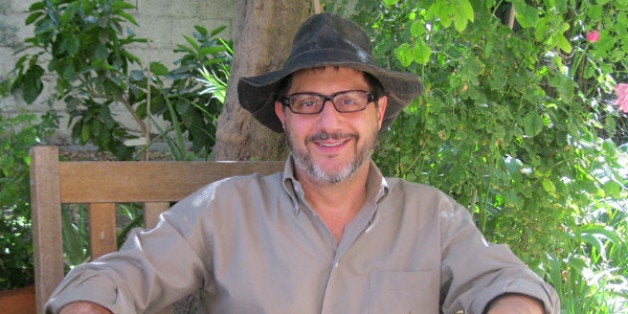 JERUSALEM (RNS) From a young age Alden Solovy spent part of every workday engaged in writing. A journalist and editor by profession, he also wrote poetry, short stories and essays.
But it wasn't until 2009 that Solovy, originally from the Chicago area, suddenly felt compelled to meditate an hour a day and then write prayers.
Though always spiritually inclined, that year he experienced a "sudden and inexplicable" heightened state of grace and well-being.
"I was happy, contented, at peace," said Solovy, 56, a resident of Jerusalem. "All those attributes I had aspired to, they just showed up. It filled me with calm and strength."
A month later he would need that strength when his beloved wife of 27 years, Ami Braziel-Solovy, fell down a flight of stairs during a trip to Maine. She suffered a traumatic brain injury and died the next day.
Solovy and his two daughters, both in their twenties, rushed to his wife's side. They decided to donate her organs and then said goodbye.
When Solovy returned to Chicago he felt "like an empty shell." He had "no desire, no ability to pray or meditate. I was just a blank," he said.
While he found it impossible to comfort himself, he desperately wanted to comfort his daughters.
"I was profoundly sad and fearful for them, but none of the prayers I found spoke to me," he said. Within a month of his wife's death, Solovy wrote a prayer for his daughters.
"That opened up the floodgates and I discovered an ability to tap into a prayer that was clearly not my own doing. It was something beyond me," he said.
Since then, Solovy has written more than 400 prayers, 150 of which are included in "Jewish Prayers of Hope and Healing." It is one of only a handful of unconventional prayer books available in the Jewish world today. Mostly Jews rely on standardized prayers created by the religious movement to which they affiliate.
Inspired by real-life events — his and others' — the prayers reflect age-old yearnings in modern-day situations.
The book includes prayers related to family, love and friendship, adventure, pregnancy and infertility, sorrow, bereavement; addiction and mental illness, praise and healing.
There are prayers for the birth of a child, for new love, for military veterans, for connecting with old friends; for someone diagnosed with cancer, Alzheimer's or dementia; for a critically ill parent, and in memory of an organ donor.
Solovy said he penned a series of prayers commemorating the attacks of Sept. 11, 2001 because the survivors, victims' families and onlookers were touched by the event in profoundly different ways.
"I did a lot of thinking about these prayers and their voice: first or third person, witness or survivor? And as I was writing, it was clear that some had found peace and some have not. I wanted to bless them all."
"Life As A Banquet," which Solovy calls a prayer of thanksgiving, implores God to "grant me the grace to live my life as a banquet, a river of abundance and blessing." It asks for "the strength and compassion to share these gifts with those in need, to become an instrument of Divine bounty."
Although the prayers were written with Jewish worshippers in mind (some make reference to "Zion" and invoke the Hebrew names for God), most have universal appeal.
"My prayers use Jewish names for God. I encourage people first to try using them, as a way of expanding their relationship with God, " Solovy said. "Ultimately, though, it's important to pray addressing God in a way that helps create the connection. Many of my prayers also have specific places where people can individualize the prayers to match their own emotions."
He decided to create a prayer book after the prayers and poems he posted on his website (tobendlight.com) struck a chord with readers from more than 100 countries.
"Once, a hospital rabbi asked me to write a prayer to be used when a child was being taken off life support," he recalled solemnly. "Another asked for a prayer on the occasion of removing a wedding band."
Solovy published the book with a $12,000 Kickstarter campaign. He recently compiled a second book, "Haggadah Companion: Meditations and Readings," on issues ranging from freedom to social justice.
Five years after his wife's death, Solovy said the act of writing the prayers, coupled with moving to Israel, helped him heal.
"I feel that this is where Jewish souls come to be nurtured," he said.
"If someone else finds comfort or their own voice through my words, I'm fulfilling my mission."
Fear lurks
In the dark corners of my heart,
Waiting to convince me
That love will fail.

Sorrow lurks
In the dark corners of my soul,
Waiting to convince me
That faith will fail.

Doubt lurks
In the dark corners of my mind,
Waiting to convince me
That wisdom will fail.

Rock of Jacob,
Teach me to shine
The light of mitzvot
Into the dark corners of my mind,
So that I face my fears with courage
Redeeming them with awe and wonder.

Song of Miriam,
Teach me to shine
The light of tefilot
Into the dark corners of my soul,
So that I face my sorrows with strength
Redeeming them with righteousness.

G-d of Old,
Teach me to shine
The light of Torah
Into the dark corners of my mind,
So that I face my doubts with honor
Redeeming them with holiness.
© 2014 Alden Solovy and tobendlight.com. All rights reserved.
A part of me
Refuses to forgive
Myself
For my errors, my mistakes,
My oversights and misdeeds.
How can I redeem my life from inside
This place of judgment,
Of harsh words and
Somber requirement?

G-d of Old,
G-d of Justice and Truth,
Teach me to restore my life
Through acts of love and kindness,
Thoughtfulness and care,
In support of my
Family and community.
Teach me to surrender my days
To the joy of service to others,
The joy of concern for this world
And generations to come.

Heavenly Guide,
Revive me with Your light,
Restore me with Your truth,
Refresh me with deeds
Of righteousness and charity.

© 2014 Alden Solovy and tobendlight.com. All rights reserved.

Related
Before You Go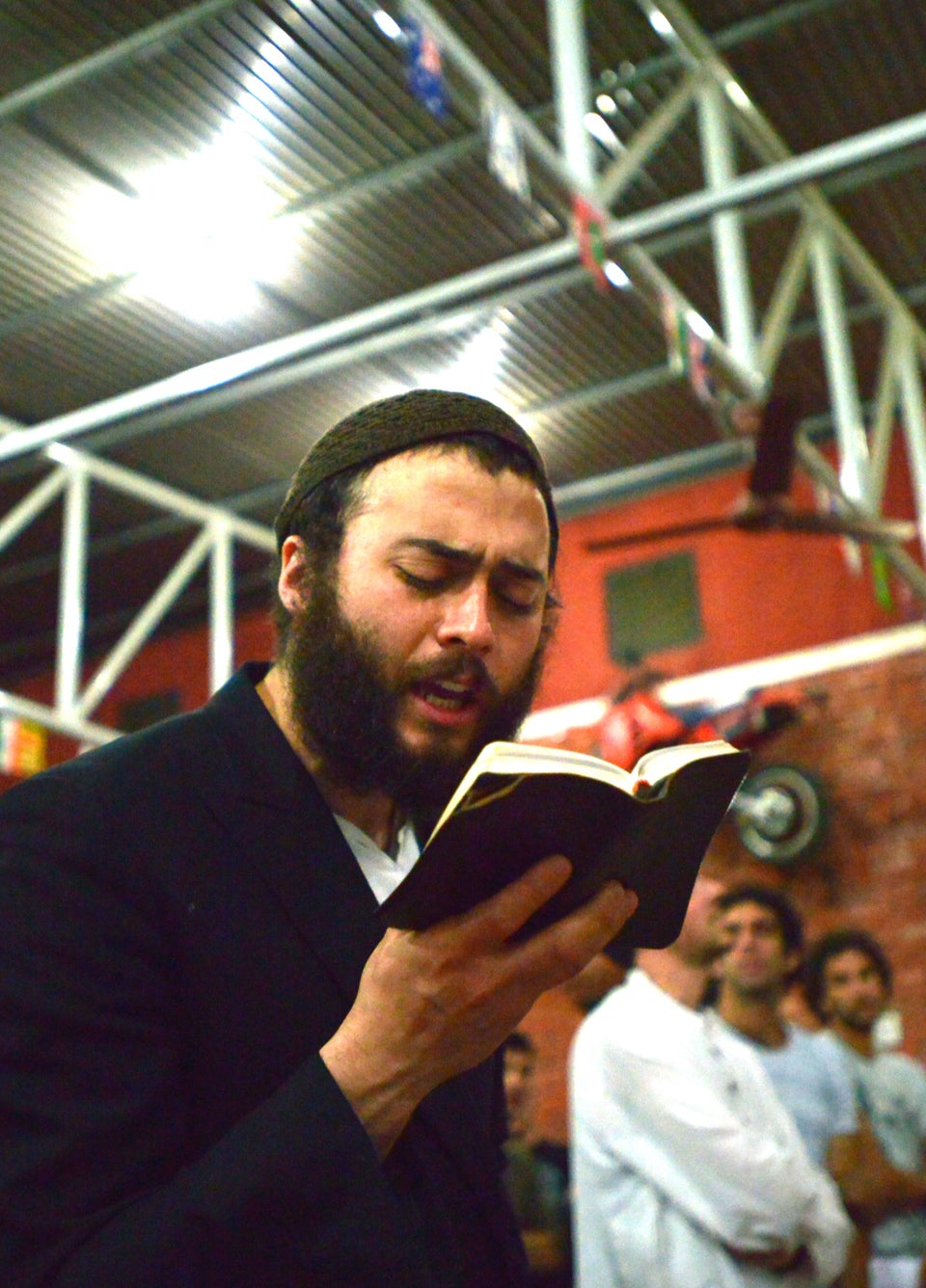 Jewish Prayer
Popular in the Community