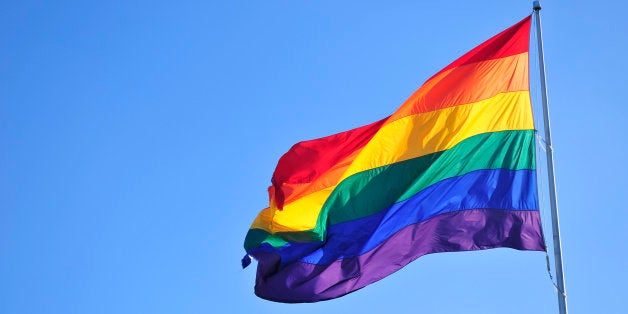 ALEC, whose corporate backers include Exxon and the Koch brothers, distributed a policy memo in 1985 -- "Homosexuals: Just Another Minority Group" -- to its public sector members, calling gay people pedophiles and a major "health risk."
ALEC spokesman Bill Meierling told The Huffington Post earlier this week in an email that the memo's release is disappointing and misrepresentative. Currently, "ALEC maintains no model policy on social issues ... ALEC welcomes discourse as well as the views of all people, and is interested in both diversity generally as well as diversity of opinion," Meierling said.
The 1985 memo argues that the "homosexual movement has had an impact too great and far reaching for Americans to ignore," mocking the community's "ultimate goal" of "acceptance" while bemoaning gay-rights progress. It opposes the "overall agenda" of the gay community, including legal rights to protection from physical assault, incarceration or housing, and employment discrimination for being gay.
ALEC's monthly newsletters at the time -- in addition to the policy memo -- in addition to the policy memo -- "tracked local, state and federal legislation and provided its members with 'research' to help them prevent advances in gay rights," according to PFAW.
Gay people make a "conscious choice" to be gay, says the memo, citing "expert" psychotherapists to claim that homosexuality can be willed away.
"The homosexual also believes that homosexuality is unchangeable, but an integral part of his or her person. Many experts, however, including two psychotherapists … state otherwise," it asserts. "Out of seventy-two homosexual patients, 38% had become heterosexuals or bisexuals (19% each) and 27% had shifted from homosexuality to exclusive heterosexuality."
In another paragraph, ALEC accuses the gay community of characteristically engaging in pedophilia, telling its public sector members that "[w]hatever the type of homosexual, one of the more dominant practices within the homosexual world is pedophilia, the fetish for young children." It also warns that health risks "involved in homosexual lifestyle are significant and major cause for alarm," blaming gays for the "catastrophic spread of venereal diseases" and AIDS. The memo opposes allocated taxes and federal funding for AIDS research.
According to PFAW, "when lawmakers led efforts against gay rights legislation, ALEC celebrated their acts in newsletters":
For vetoing a gay rights bill, California Governor George Deukmejian was deemed "a political leader with courage." Likewise, the group lauded ALEC State Senator H.L. Richardson for claiming the bill "would take away the liberty of an employer to refuse to hire homosexuals, even if the employer strongly believes that homosexuality is an abomination."
Meierling pointed out that the leaked memo is not recent. "I'm also sad that the critics would not acknowledge that organizations change over time," his email said. "I'm sad that critics would share a document from 28 years ago -- one that I've never even seen."
Currently, ALEC plays an active role in providing state legislators with model bills that advocate for stronger "stand your ground" laws, the elimination or reduction of state income taxes, restrictive voting laws, fewer environmental regulations and the elimination of the Affordable Care Act.
"ALEC is a nonpartisan, nonprofit focused solely on free market issues. Our litmus test is simple: if it deals with limited government, free markets or federalism, we are on board. If not, we aren't interested," Meierling said.
On Tuesday, The Guardian revealed new leaked internal ALEC documents from August that show the group's plans to create a new 501(c)(4) cover group -- the "Jeffersonian Project" -- in order to accept anonymous donations and lobby more freely.
Experiencing financial turmoil after dozens of major corporations recently backed out of memberships -- including Coca-Cola and McDonald's -- ALEC considered expanding its portfolio to "potential members" like MGM, American Gaming Association and Wynn Resorts, according to the leaked documents.
This week, former ALEC members and current lawmakers spoke out against the organization's recent activities.
"The only charity work ALEC does is on behalf of needy corporations and lonely legislators. It is past time that ALEC is exposed for what it is -- a corporate lobbying firm doing the bidding of corporations," Rep. Mark Pocan (D-Wis.) said in a press release Tuesday. "[T]hey are now trying to not only hide their intentions, but their funding as well in a new 'social welfare' organization ..."
Former ALEC member Rep. Danielle Conrad (D-Neb.) called for corporations to stand up to the "shadowy group" and "stop these activities … encourage other corporate citizens to wake up to this dangerous level of activity and action."
ALEC is meeting in Washington this week for its "States and Nation Policy Summit," where it will propose various model bills for the new year, including repealing Obamacare, cutting federal funding to states and limiting the Environmental Protection Agency. Sen. Ted Cruz (R-Texas) will be headlining the conference on Thursday. Rep. Paul Ryan (R-Wisc.) and Sen. Ron Johnson (R-Wisc.) also will speak at the gathering.
Of the 826 model bills ALEC introduced in state Legislatures, 115 of them were enacted into law in 2009.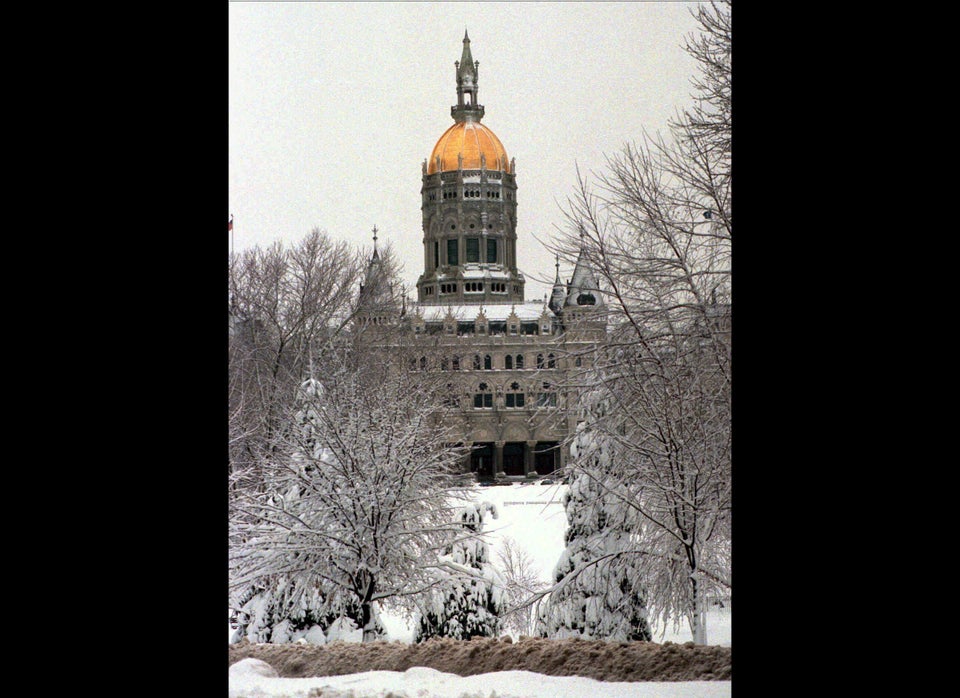 Gay Marriage In The United States