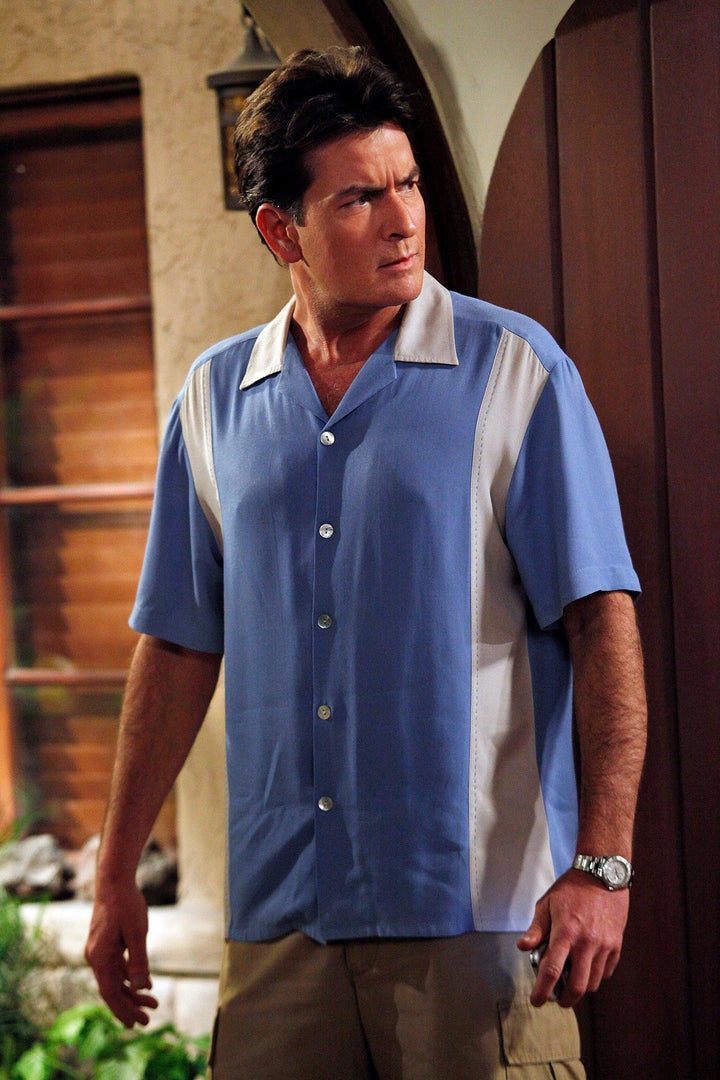 I read in the paper today that Conan O'Brien's documentary is out this weekend. The one that chronicles the purportedly healing journey/concert tour he went on after his messy divorce from NBC. I also read that Charlie Sheen is suing Warner Brothers for $100 million and the two of these things reminded me of one of the more character-building experiences that I had in my career, many years ago.
People often ask me why I never continued in the role of Jack Ryan in the movies based on Tom Clancy's great novels. Usually, I have given a half truth as an answer, something about scheduling conflicts and so forth. But the truth is the studio cut my throat. Or, more specifically, an executive at the studio named David Kirkpatrick who was, as studio executives are on their way both up and down the ladder, eager to prove he had that special quality that studio executives are eager to display. That quality is an utter lack of sentimentality while transacting deals around a business built on sentimentality.
The run of events in 1991 went like this. John McTiernan, who directed The Hunt For Red October, called me repeatedly over a period of a few days and that got my attention because John was not someone who did that. I knew it must be something important. I had been traveling to Syracuse to see my mother who had been diagnosed with breast cancer. I had lost my dad in 1983 to lung cancer when he was fifty-five and the idea of being an orphan, technically speaking, at the age of 33 weighed heavily on me. It took a few rounds before John and I connected.
On the phone, John told me that during the period of the previous few months, he had been negotiating to do a film with a very famous movie star who had dropped out of his film days before so that he could go star in the sequels to The Hunt For Red October. John further told me that Paramount owed the actor a large sum of money for a greenlit film that fell apart prior to this, and pushing me aside would help to alleviate that debt and put someone with much greater strength at the box office than mine in the role. I sat there mildly stunned because not only was I in an active negotiation with Paramount, but for them to negotiate simultaneously with another actor was against the law. My mother was about to have a double mastectomy. I asked John if he was sure about all of this and he said yes, he had talked with the famous actor directly who confirmed the story. All of this served to explain why the studio would not close my deal over what I thought were some relatively arbitrary issues surrounding the dates of production.
I got a call from Mace Neufeld, the film's producer who I had worked with on Hunt. The call resembled that final scene in Sorry, Wrong Number (great film), where Burt Lancaster exhorts Barbara Stanwyck to get out of bed and scream for help lest she be killed by emissaries of Lancaster himself. Neufeld told me to sign whatever deal they were offering and "the rest would take care of itself."
I flew from Syracuse to Long Island to attend to some business. I drove to a friend's home where I was to have dinner and was informed by my assistant that I should call David Kirkpatrick right away. Kirkpatrick was a beady-eyed, untalented tool who had seemed like he was up to something throughout my sequel negotiation. Now, he became vividly clear. I had to decide if I would agree to an open-ended clause relating to dates for the first sequel and thus completely give up the chance to do one of the greatest dramas in the American theatre, or he would rescind my offer. They had the other guy all lined up, and they were looking for a way to gut me. I thought he wasn't serious at first. Then, when I realized he was, I chose A Streetcar Named Desire.
A lot changed in my life with that decision. And I do not regret it. The movie and television business are filled with some of the most wonderful and talented people you could ever know. It is also the rock under which you find the biggest, lyingest, thievingest scumbags on Earth. (They tend to be the ones that are not in any craft or union related to actually making a movie.) However, one of the great oddities in show business is how someone you respect can have a good experience with someone you loathe. Conan had a tough time reconciling Jeff Zucker's decisions. Maybe I would have too. Meanwhile, Jeff has only been supportive of me during my recent years at NBC. Go figure.
Conan has moved on and his great talent is undiminished by his difficult experiences. I had wanted to say to him back then what I will now offer to Charlie. You can't win. Really. You can't. When executives at studios and networks move up to the highest ranks, they are given a book. The book is called How to Handle Actors. And one principle held dear in that book is that no actor is greater than the show itself when the show is a hit. And, in that regard, they are often right. Add to that the fact that the actor who is torturing their diseased egos is a drug-addled, porn star-squiring, near-Joycean Internet ranter, and they really want you to go.
Granted, it didn't get real until you insulted them. And your suit may have real grounds.
But you know what you should do? Take a nap. Get a shower. Call Chuck. Go on Letterman and make an apology. Write a huge check to the B'Nai Brith. And then beg for your job back. Your fans demand it. You will never win because when you are as big a douchebag as some of these guys are, they have no choice but to snuff you. (Do you secretly want to get snuffed? So you can go back and make movies?)
Sober up, Charlie. And get back on TV, if it's not too late. This is America. You want to really piss off Chuck and Warner Brothers and CBS? Beg for America's forgiveness. They will give it to you. And then go back. You are a great television star. And you've got the gig. As I learned from closely observing Tony Bennett so I could impersonate him on SNL, this is supposed to be fun.
P.S.... buy Cryer a really nice car.
Popular in the Community