 UPDATE: The photographer, who Alec Baldwin allegedly punched on Tuesday morning, has filed a police report.
According to Gossip Cop, NYDN photographer Marcus Santos has filed an assault complaint with the New York Police Department after this morning's incident.
The actor's rep released a statement denying that Baldwin ever threw a punch, but Baldwin has made his own statements about the incident, tweeting throughout the day.
"The photographer who assaulted me has (belatedly) gone to a hospital claiming injuries. Colin Myler and his NOTW scams come to NY...," he wrote on Tuesday afternoon.
PREVIOUSLY: Alec Baldwin got in a heated scuffle with a New York Daily News photographer on Tuesday morning.
The Daily News published an account of the incident, in which the paper alleges the "30 Rock" actor punched photographer Marcus Santos outside of the city Marriage License Bureau on Worth Street.
Santos and other paparazzi were waiting outside when the 54-year-old actor approached with "an angry glare." The actor reportedly asked the photographers to step back and Santos claims they began to give Baldwin some space. Baldwin then allegedly grabbed another Daily News photographer, and Santos demanded that the actor back off.
"I said, 'Don't touch him.' I knew he was going to attack me. I stepped back, and he kept coming," Santos told the paper. "He comes after me, starts shoving and punching me — one time, right in the chin. And then he started shoving me, and pushing me. Then he goes the other way."
Later, in response to the paper's story, Baldwin tweeted: "@nydnbrooklyn @nydailynews Ever since that English Queen took over the Daily News, they lie like the Post."
The actor's rep, Matthew Hiltzik, released a statement to The Huffington Post, denying the actor ever threw a punch at the photographer:
"As Alec and his fiancee were leaving City Hall, a 'civilian' walking in front of Alec positioned himself to obstruct the view of a photographer aggressively trying to shoot the couple. The photographer was clearly frustrated, pushed past the bystander and assaulted Alec with his camera. There were no punches thrown, and any subsequent physical contact was simply Alec protecting himself."
"A story about stalking sure brings out the stalkers in the media. But, the Today Show?" Baldwin tweeted, later adding,"The television crew camped outside my apt said they were with the Today Show. #howthemightyhavefallen," read another tweet.
Celebrities hiding from the paparazzi: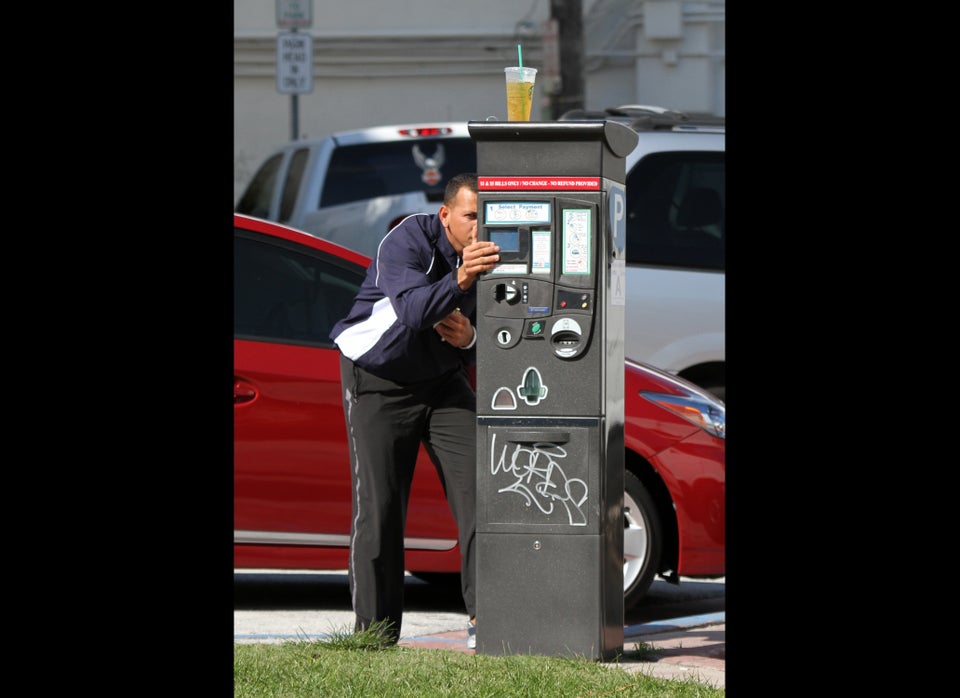 Celebrities Hide From Paparazzi
Related
Popular in the Community