Nevertheless, Fallon hosted Alec Baldwin on "The Tonight Show" Thursday, ahead of Balwin's 17th time hosting "SNL" this weekend. Baldwin has recently regained massive popularity with a beloved (and bordering on vicious) impersonation of Trump.
During a recurring game segment called "Box of Lies" ― where Fallon and his guest guess whether the other is lying about an object hidden to only the guesser ― Baldwin broke into his Trump persona seemingly impromptu. While trying to lie about having a Chewbacca mask with a blonde wig in front of him, Baldwin instead stated ― in his signature Trump squint and pout ― that his object was a burrito filled with bananas.
"It's a banana burrito!" he said in his Trump voice.
The two then went back and forth trading their best Trump impersonations ― minus the orange makeup and bad wig, of course.
Fallon asked if the burrito was from China. Baldwin responded that it wasn't stating, "I, myself, would never eat a burrito from China." Near the end of the segment, Baldwin also made a joke that he (as Trump) "deported" the Honduran that delivered the burrito to the studio.
Fallon's step into political territory is an unusual one possibly motivated by a slight dip in viewership. Just last week, the far-more-political Stephen Colbert surpassed Fallon's show in the late-night ratings war. Earlier this week, he addressed an apolitical moment he may never be able to erase from his comedic legacy: when he casually ruffled then-candidate Trump's hair. With his NBC colleague, Seth Meyers, Fallon jokingly stated the obvious: "We had him on the show, and I messed his hair up."
Political jokes even carried over to Fallon's interview with Baldwin, when the actor said he bought his suit "from the Ivanka Trump men's collection at Nordstrom's. Big sale right now, 95 percent off of everything."
The pair's impersonations start around the 4:40 mark in the video above.
Before You Go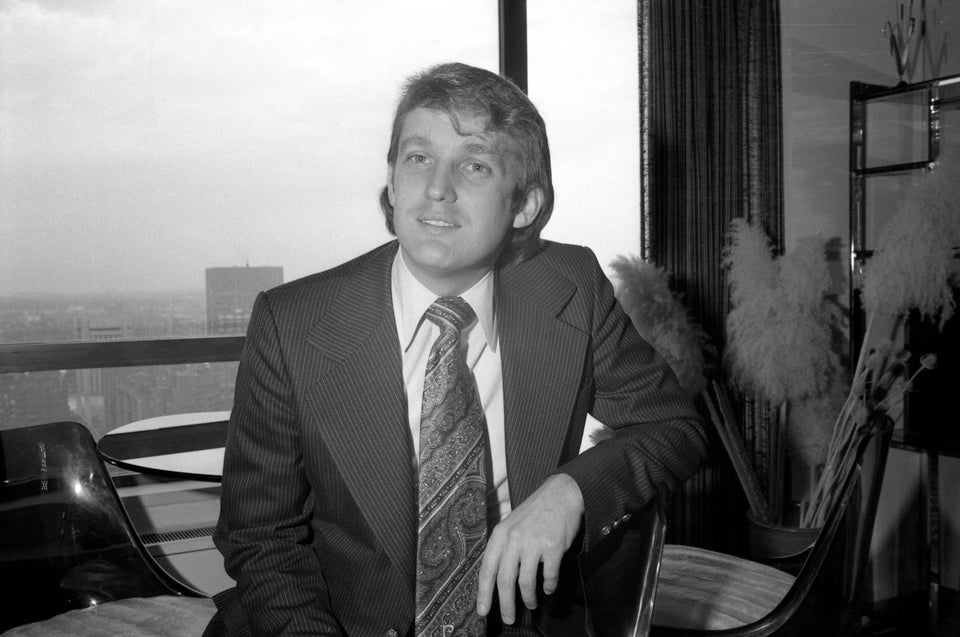 Donald Trump Over The Years
Popular in the Community