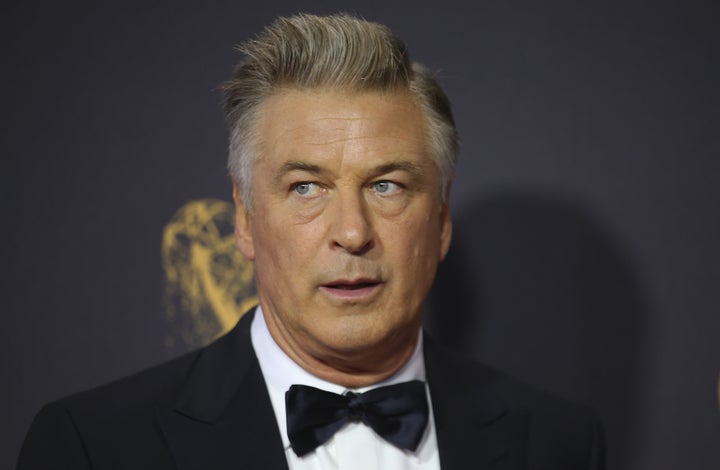 The "Saturday Night Live" actor flew off the social media handle on Wednesday night after Decider published an article reexamining a documentary he produced with director James Toback, who's been accused of sexual harassment by more than 200 women. Baldwin responded by encouraging the article's female author to "stick to divorces and plastic surgery."
The 2013 film, "Seduced and Abandoned," follows Toback and Baldwin to the Cannes Film Festival as they try to secure funding for a new movie. Marketed as an inside look at what happens behind the curtain in Hollywood, it features cameos by stars including Ryan Gosling, Jessica Chastain and Diane Kruger.
Journalist Kayla Cobb revisited the documentary through the lens of the sexual misconduct allegations against Toback in a piece titled "James Toback and Alec Baldwin's 'Seduced and Abandoned' Watches Like a Parade of Hollywood Toxicity in 2017," published Tuesday.
She describes a sinister undercurrent throughout the film, writing:
Knowing what we do now, "Seduced and Abandoned"'s "boys will be boys" tone transforms from mildly charming to repulsive. As a viewer it's deeply uncomfortable to watch Toback confidently saunter into exclusive meeting after exclusive meeting knowing that the director has likely already forced several women to help him get off. It's even more unsettling to watch Toback touch or hug big stars like Neve Campbell, Diablo Cody, Jessica Chastain, Bérénice Bejo, and Diane Kruger for just a beat too long. Throughout every meeting and every interview, the same question still lingers: Did they know? Are they victims?
Baldwin, who stars in Toback's "The Private Life of a Modern Woman," which premiered at the 2017 Venice International Film Festival, didn't take too kindly to the article. The actor directly targeted Cobb from his official Hilaria and Alec Baldwin Foundation account, which is one of his two active Twitter handles.
″I cheered when Gawker lost its case to Hulk. So, of course The Decider wants to tar me w the Toback brush," Baldwin wrote. "Kayla Cobb, ur a dreadful writer."
A representative for Baldwin declined to comment when contacted by HuffPost.
In the heated (on Baldwin's side, at least) exchange that followed, Cobb said that her piece only mentioned the actor to say he has not released any statement about his connection to Toback in light of the allegations.
"I would send you an email, on any subject, if you weren't such a dishonest, awful writer," Baldwin wrote in response to Cobb's request for comment.
He then continued: "Why don't you let prosecutors and real journalists investigate such cases and you stick to divorces and plastic surgery."