To date, more than 300 women have reached out to the Times with stories about the director and screenwriter, claiming that Toback abused or harassed them over the years.
Baldwin called the revelations "heartbreaking" and said he knew Toback was someone who "hit on a lot of women in a very vague way."
"Meaning that he had an appetite for going up to women and saying salacious and provocative things to them and introducing himself with his credentials and so forth and laying that on people to seduce them," Baldwin added. "I never knew any details of what he did that was assault in nature or rape in nature or criminally actionable. Never, never, never."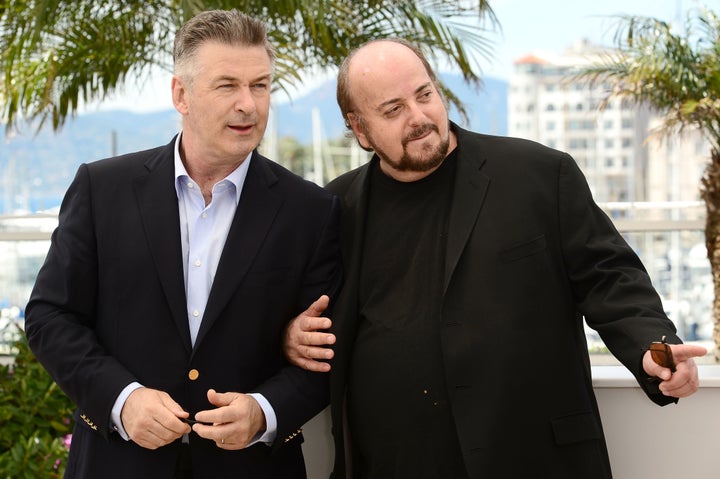 When asked about his lack of initial response, Baldwin asserted that "of course any right-thinking man or woman feels horrible for [the victims]."
"I think we're at a point now where you have writers online saying to me, 'Why aren't you condemning Jimmy?' Well, I'm going to get around to that in my own way and in my own time," Baldwin said.
The actor also mentioned President Donald Trump, calling him a "sexual predator," in his response.
"On the record, there's all kinds of evidence that Trump has behaved this way," Baldwin said, "and he's the president of the United States and that being just one of the things that is horrifying people about Trump, his opinions, his behavior, his methodology and there's nothing you can do about that."
Last week, Baldwin lashed out on Twitter at Decider journalist Kayla Cobb, who wrote a piece reexamining Baldwin and Toback's 2013 HBO documentary "Seduced and Abandoned," which shows the two traveling to Cannes together to secure funding for a movie (with appearances by Roman Polanski).
Cobb wrote viewing the documentary with the knowledge of allegations against Toback coming from actresses like Selma Blair and Rachel McAdams changes the film's "'boys will be boys' tone from mildly charming to repulsive."
Baldwin scolded Cobb, telling her to "let prosecutors and real journalists investigate such cases and you stick to divorces and plastic surgery."
"I would never say anything like 'I'll get you a film role,'" he said. "It's too stupid to dignify. It's pathetic lies. It's just too fucking embarrassing and idiotic. And if I were you, I wouldn't go repeating it, unless you really knew it were true, because it isn't. So that's all I have to say. This is not worth wasting another second on." 
Calling all HuffPost superfans!
Sign up for membership to become a founding member and help shape HuffPost's next chapter
BEFORE YOU GO
PHOTO GALLERY
Celebrities React To Harvey Weinstein