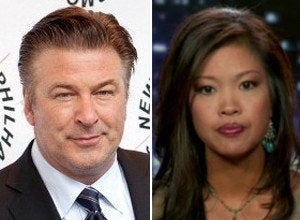 Alec Baldwin and conservative blogger Michelle Malkin are embroiled in an ugly Twitter feud over the execution of Troy Davis.
Baldwin had been posting many tweets opposing the execution, which was carried out on Wednesday night. Malkin wrote a tweet mocking Baldwin, saying, "Waiting for Hollyweirdo @alecbaldwin 's 'I am Troy Davis' tweet..."
That's when things got pretty ugly. Baldwin responded angrily, and asked his followers to tweet their outrage at Malkin. Thousands of them did, with some deeply offensive results. By Thursday morning, Malkin and Baldwin were still attacking each other.
Below, see the series of tweets in the fight.