In an interview on Monday with Howard Stern discussing who could take on Trump, Baldwin brought out the braggadocio, telling the radio host: "If I ran, I would win. … Hands down, I would win. It would be the funniest, most exciting, most crazy campaign."
"I'm only saying that [I would run] because people don't really have a sense of who's going to come up," Baldwin said.
"Somebody great's going to come up, I hope. But the only reason I say that is because I'd love to run for that kind of position, to have things be very common-sense. There's so many things this country needs to do that are so obvious."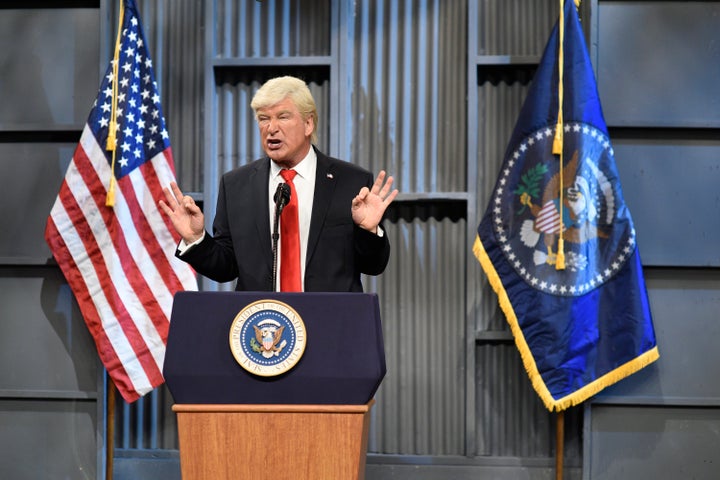 As Jessica Pressler wrote in New York magazine last year, Trump and Baldwin are both "New Yorkers who found success in Manhattan in the '80s and became creatures of tabloids, thanks to their marriages to and messy divorces from glamorous blondes."
"Like Trump, Baldwin is a blusterer, a brawler, whose willingness to take on even the puniest of enemies (he recently got into it on Twitter with, as he put it, a "bitter and obscure" Trump impersonator). He seems to feel perpetually misunderstood, particularly by The Media, which on the whole adores him but to his mind invariably fails to treat him with respect," Pressler wrote.
Maybe Baldwin is just kidding about throwing his hat in the ring. But in a world where Kim Kardashian is helping with prison reform and where reality TV star Trump is president, anything is possible.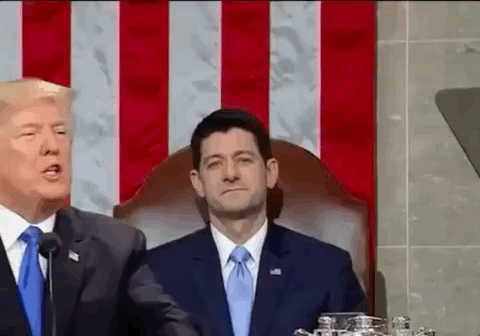 The Best (Literal) Reactions To Trump's State Of The Union