A lot of people think Alec Baldwin is a hot head, but maybe they're just confused by passion. The would-be mayor of New York has been publicly flying off the handle for the better part of the 2000s. Here, to warn all flight attendants, baristas, reporters, actors, politicians and especially paparazzi, who just might ignite Twitter wrath: an exhaustive timeline of Alec's outbursts, ranked on the Bald-O-Meter.
Baldwin vs. Hyde
Dec. 15, 1998
In the national debut of his dramatic tendencies, Baldwin lashes out at Henry Hyde on "Late Night With Conan O'Brien." If this were any other country, he says of the leader of the Clinton impeachment trials, "we would stone Henry Hyde to death and we [would] go to their homes and we'd kill their wives and children."
BALD-O-METER RATING: 3


Baldwin vs. Baldwin
April 20, 2007
When Ireland Baldwin doesn't answer her phone for a planned call, Alec is overwhelmed by the rudeness and "doesn't give a damn that [she's] 12 years old or 11 years old" (spoiler: 11 years old), because she is a "rude, thoughtless, little pig," OK? The whole thing -- including a threat to "get on a plane and straighten [her] ass out" -- is published on TMZ.
BALD-O-METER RATING: 4


Baldwin vs. The National Enquirer
May 18, 2010
Infuriated by a story that he yelled at Tina Fey, Baldwin tells the Times of London the reporter is a "whore" and a "queen." He later refuses to apologize, only repeating his comments when approached by Page Six: "He [Walker] is a goat-footed, wheezy, old queen, and all my male lovers agree with me."
Baldwin vs. AOL
October 12, 2010
Following an AOL homepage story that Alec insulted actor Jim Parsons with an insulting gift basket, Alec blogs about about his frustrations in an addendum to a post about "Waiting For Superman." "PS," he writes:
Today, on AOL's homepage, I am accused of insulting actor Jim Parsons for sending him a congratulatory gift basket, inside of which I added a card that read "Congratulations you talented, charming bastard."

I thought that was a joke. I think Parsons knew that. I think anyone on Earth could see that. Except the eighth degree, black belt idiots that compose the AOL homepage.

I'm still a loyal AOL user. In spite of the fact that its homepage content is written by the dumbest bastards in the world.
BALD-O-METER RATING: 1


Baldwin vs. Jay, The Barista
September 7, 2011
BALD-O-METER RATING: 1


Baldwin vs. American Airlines
December 7, 2011
Baldwin is kicked off a plane, when he refuses to shut off his phone, because Words With Friends. He apparently "alarmed" the cockpit crew, when he ran to continue the game in the bathroom and aggressively slammed the lavatory door. The event is forever known as "Words With Friends"-gate.
BALD-O-METER RATING: 4


Baldwin vs. Horny Politicians
December 23, 2011
Seemingly as a result of "Words With Friends"-gate, Baldwin renounces his political aspirations. Of course, he does this by insulting the New York mayoral candidates, calling them "horny for their own ascension," in a WNYC interview. Alec decides, instead, he will focus on acting.
BALDO-O-METER RATING: 1


Baldwin vs. NBC
April 11, 2012
Using the hashtag #howthemightyhavefallen, Alec tweets an angry outburst directed at the "Today" show. According to the "30 Rock" actor, a crew staked out his apartment, after a woman was accused of stalking him. "A story about stalking sure brings out the stalkers in the media. But, the Today Show?" he asked, followed by "I think I'm leaving NBC just in time," before not leaving NBC.
BALD-O-METER RATING: 3


Baldwin vs. Weinstein
May 17, 2012
BALD-O-METER RATING: 2


Baldwin vs. New York Daily News Reporter
June 19, 2012
BALD-O-METER RATING: 4


Baldwin vs. Another New York Daily News Reporter
February 18, 2013
BALD-O-METER RATING: 4, Allegedly


Baldwin vs. LaBeouf
April 11, 2013
Tension between the two "Orphans" actors escalates quickly, ending in LaBeouf quitting the show and plagiarizing an apology letter from Esquire. Everything seems confusing, and Baldwin blames it on LaBeouf's age, saying, "We've all been in that situation when we were younger where we want to tell everyone to go kiss off. We want to be our own man. And, I mean, I'm older now."
BALD-O-METER RATING: 1


Baldwin vs. Daily Mail Reporter
June 27, 2013
BALD-O-METER: 4


Baldwin vs. Post-Baby Paparazzo
August 27, 2013
Incensed at the problematic nature of a culture obsessed with "post-baby" bodies (and also sick of photogs in general), Baldwin lashes out at a paparazzo trying to snap a picture of Hilaria, by pinning him to a parked car.
BALD-O-METER RATING: 5


Baldwin vs. East Hampton Paparazzi
October 8, 2013
Ever verbose, Baldwin pens a letter to the East Hampton Star likening the paparazzi to "vermin." Baldwin writes, "These are not New Yorkers that have slithered out here. They are home grown. They are locals. And they obviously have no idea about how to live in a community like ours." The whole thing takes on the tone of someone grumbling about society at a Gatsby party -- those drug-dealing shutterbug queens better watch out.
BALD-O-METER RATING: 3


Before You Go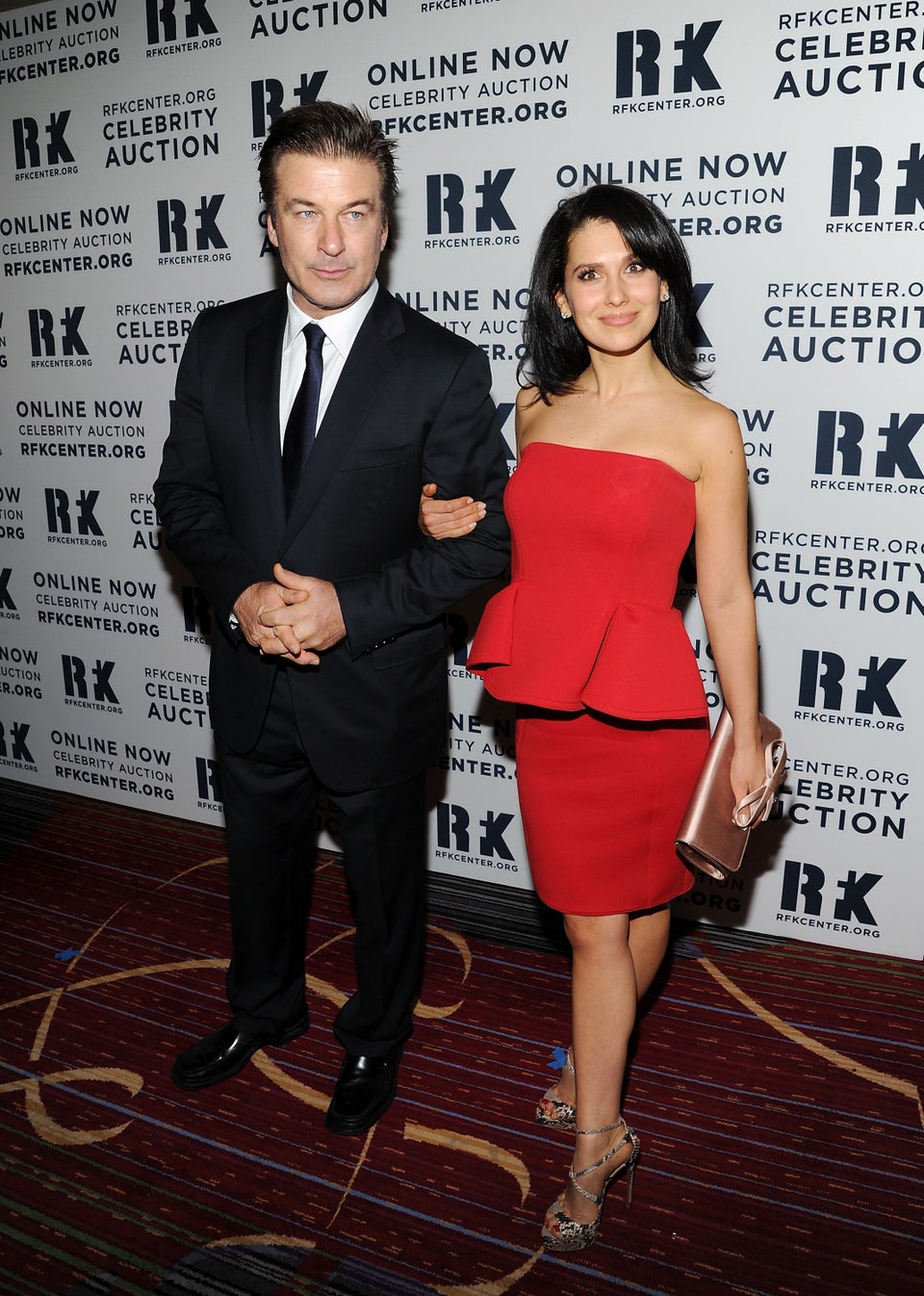 Alec Baldwin
Popular in the Community