Alec Baldwin came under fire for the way he defended Woody Allen against molestation accusations in an interview with the Hollywood Reporter published Thursday.
The actor described his inclination to support Allen as "normal. Allen's daughter Dylan Farrow, 32, says the director sexually assaulted her when she was 7 years old. The director has denied all accusations.
Baldwin said the best way for the Me Too movement to succeed is to have someone "go to jail and prove that there are real consequences."
His choice: Harvey Weinstein.
"He's not even low hanging fruit, he's right in the dirt to pick up ― and we need to see a conviction," Baldwin said.
However, he thinks too much of the movement is "just accusations and condemnations being played out in the press." The actor fears the movement is becoming a witch hunt of sorts.
"When the community at large runs out of perpetrators, they start to turn on the supporters of the perpetrators because they need more fuel for the fire," he said. "The next thing they throw on the fire are the friends of these people who aren't stepping out and renouncing them."
"My inclination to want to defend my friends — who either A) I thought were innocent, which is Woody or B) I had no knowledge of what they did and I still have no knowledge of what they did, which is Toback — is a normal inclination," he said. "It's a normal inclination to want to rally by your friends up until the point that they are convicted of something. If they're convicted of a crime, well then you're sad, and that's tragic, but they've got to go through that process."
"In the meantime," he added, "I hope that we see some manifestation of this beyond just social media."
Baldwin's latest venture, an ABC talk show called "Sundays With Alec Baldwin," will debut after the Oscars on Sunday with comedians Jerry Seinfeld and Kate McKinnon as guests.
One person unlikely to be a guest is Allen, Baldwin admitted.
"I doubt there's any amount of money you could pay Woody to come on and talk about this stuff. He has already said everything he has to say," Baldwin said. "I tried to invite [Weinstein accuser] Annabella Sciorra to do my podcast. She turned me down. I'd like to invite somebody who's not a litigant. Rose McGowan? I would like to talk to her. I doubt she'd want to talk to me."
Before You Go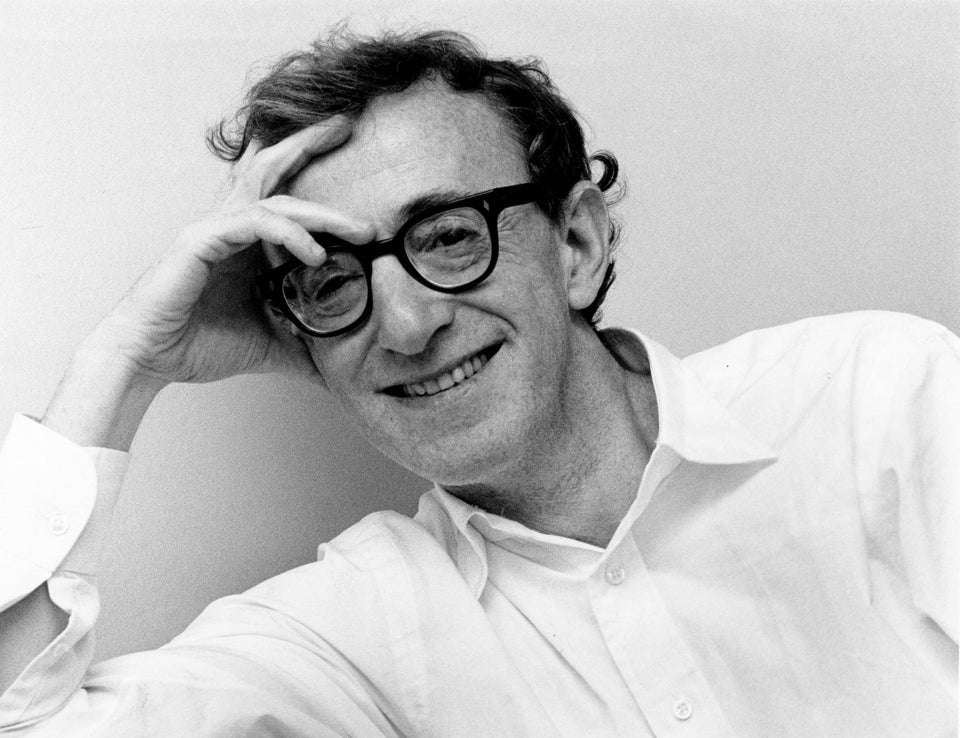 Woody Allen
Popular in the Community