 After generating months of controversy for its championing of right-wing policies in state houses, the American Legislative Exchange Council is turning to the federal level. On Friday, the Heritage Foundation will host a policy gathering for both current ALEC members and the Republican Study Committee -- a group of staunchly conservative House Republicans -- in hopes of beginning a partnership between the two organizations.

A senior GOP aide told Roll Call that the meeting could be the first of many aimed at exploring how conservatives at the federal and state levels could work together to further their policy aims. At least 18 state representatives and six House members are expected to attend, including RSC Chairman and former ALEC member Rep. Jim Jordan (R-Ohio).
Paul Teller, the executive director at the RSC, strongly supported the partnership in a statement:
Frankly, this gathering is long overdue. As Washington encroaches more and more into state and local spheres, it's important that conservative legislators at the federal and state levels collaborate on policies to stop and roll back the ever-expanding federal government.
Teller also told The Huffington Post that the relationship with ALEC is "nothing new."
"We've had policy interactions with them for years -- such as promoting policy briefings they've had on the Hill, developing ideas for our 10th Amendment Taskforce, and getting suggestions about which ALEC alumni on Capitol Hill might be most interested in policy proposals to devolve certain federal responsibilities to the states," he said. "But this would be the first gathering that I know of with the explicit purpose of getting state and federal conservative legislators together with think-tank scholars in the same room to share policy ideas."
The partnership comes as corporations have rapidly abandoned ALEC. The group, which represents corporate interests in state houses by drafting model legislation, drew fire for its role in promoting the Stand Your Ground laws, which may shield George Zimmerman from jail time for the fatal shooting of the 17-year-old Trayvon Martin in February.
ALEC was also at the front of pushing controversial voter ID laws. Since it began lobbying for its own voter photo-ID bill in 2009, state legislators have introduced 33 similar bills. Seventeen U.S. states currently have either strict photo-ID laws or provisionally require some form of photo verification -- which a newly released study argues could disenfranchise up to 700,000 voters in those races.
The RSC shares a similar political vision. According to its site, the RSC and its members are "dedicated to a limited and Constitutional role for the federal government, a strong national defense, the protection of individual and property rights, and the preservation of traditional family values."
Invite to the meeting, provided by the RSC to The Huffington Post:
This story was updated with comment from Teller.
Before You Go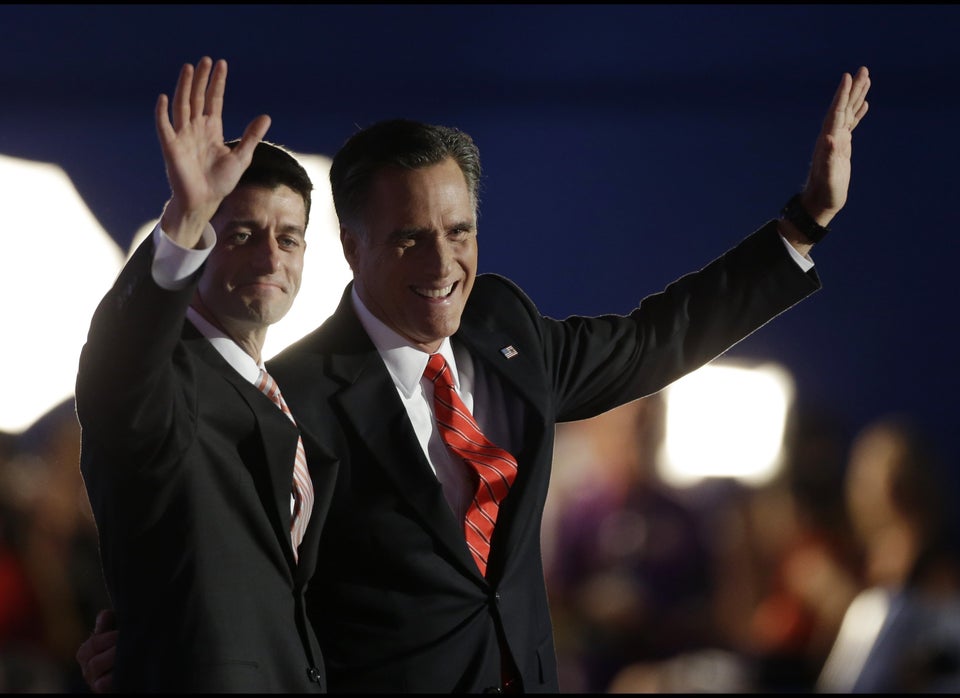 Republican National Convention 2012
Popular in the Community