 ALEC, which published the new content on its website Friday, has been under pressure from progressive groups for several years to reveal its model legislation. Legislation based on ALEC proposals and positions -- in some cases almost identical to those the group has proposed -- has been filed in state Legislatures nationwide.
The move will allow the group to become more transparent and better showcase the policies it supports, according to its spokesman.
"We really believe in transparency," ALEC spokesman Bill Meierling told The Huffington Post. "We believe that more eyes on our model policies will create better policies. We are hoping to engage with the public."
Meierling said the entries are drafted by ALEC task forces, which consist of legislative and corporate members, and they are meant to be samples of what ALEC considers positive legislation in other states.
ALEC opponents have charged that the group provided the policies as an easy way for state lawmakers to introduce conservative and pro-business legislation, which Meierling denies. Last year, a Florida legislator introduced a resolution that included ALEC's mission statement in the text.
A coalition of progressive groups, including Common Cause and the Center for Media and Democracy, declared victory with ALEC's decision, saying it was a result of a two-year campaign the coalition waged to have the model policies posted online.
"We're pleased that after decades of secretly manipulating thousands of elected officials, the corporate bill mill known as 'ALEC' has decided to share some of its secrets," the coalition said in a statement. "But ALEC continues to hide from the public the identities of the corporations whose representatives wrote and voted on those bills at its meetings."
The coalition's actions played a role in ALEC 's decision, Meierling said, but not in the way the coalition describes. He said the move to post the policies will allow the public to know which are actual, current ALEC policies versus than ones. Under ALEC rules, policies expire after five years, he said.
"In a way, it follows it because many of these satellite organizations have attributed bills and policies to this organization that are not our policies," Meierling said. "This is a great way to show what our policies are. If it is not on our website, it is not our policy."
In terms of the calls from the coalition to post names of committee members and corporate representatives on the group's website, Meierling said ALEC already does much of that. He said the corporations involved in ALEC are already posted, along with committee leaders.
Before You Go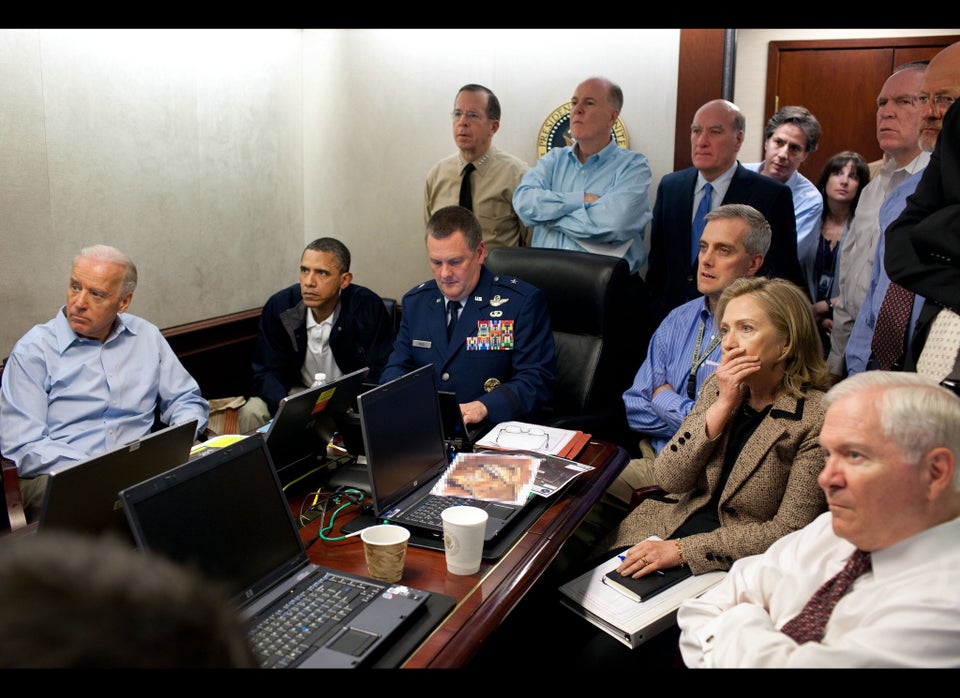 Most Iconic Photos Of Obama's First Term
Popular in the Community