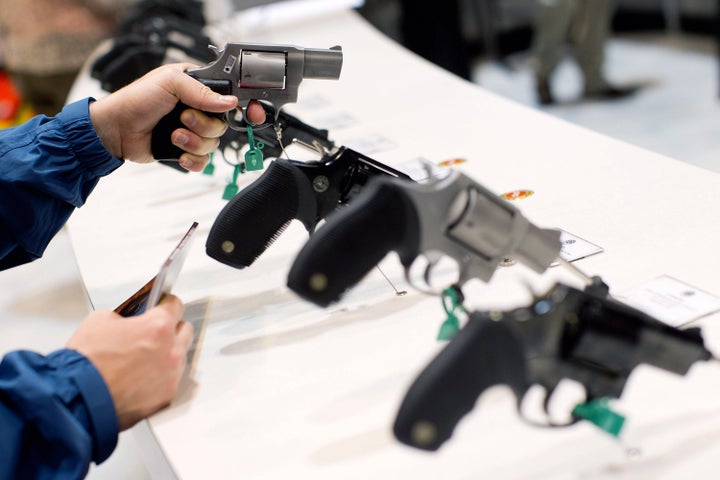 WASHINGTON -- The American Legislative Exchange Council, the controversial corporate-sponsored lobbying group whose push for "stand your ground" gun laws and voter ID legislation ignited grassroots protests, announced Tuesday that it is getting out of the social policy field to focus on core economic issues.
Several companies -- including Coca-Cola, Pepsi, McDonald's, Kraft and Intuit -- had already distanced themselves from ALEC before Tuesday's surprise announcement.
"We are eliminating the ALEC Public Safety and Elections task force that dealt with non-economic issues, and reinvesting these resources in the task forces that focus on the economy," David Frizzell, an Indiana state representative and current ALEC chairman, said in a statement.
Rashad Robinson, executive director of ColorofChange, a civil rights group in the forefront of the campaign against ALEC, stopped short of declaring victory -- at least initially.
"I'm reading their statement as we speak," he told HuffPost. "It will be interesting as we parse out what that actually means, because ALEC sometimes says one thing and does something very different."
Robinson said he wants to see how the statement translates into action.
"This is good news in the sense that they have recognized that those ["stand your ground" and voter ID] bills represent an extreme agenda," said Lisa Graves, executive director of the Center for Media and Democracy, which published an exposé of ALEC this past fall.
"Corporate members were obviously telling them they weren't interested in underwriting that extreme agenda," Graves said. She called ALEC's announcement "a positive sign of the power of the grassroots campaign to hold ALEC and its corporate funders to account for these extreme bills."

But, she added, "I think there are definitely significant toxic aspects of the agenda that remain."
ALEC has been hugely successful at turning corporate wish lists into "model" bills that conservative state legislators then claim as their own and pass. In its statement, ALEC said it would be "redoubling our efforts on the economic front, a priority that has been the hallmark of our organization for decades." The goal: "free-market, limited government, pro-growth policies."
Aspects of that agenda concern some members of the progressive community as much or more than ALEC's stands on social policy. Measures to bust unions, remove worker protections, slash corporate taxes and privatize huge swaths of the government "are a huge portion of their agenda," Graves said.
Moreover, on many social issues, ALEC has already achieved what it set out to achieve, Graves pointed out.
"So in some ways, it's just a PR maneuver on their part, to try to stanch the bleeding," she said.
UPDATE: 1:20 p.m. -- Official responses from various anti-ALEC groups are coming in.
Common Cause declared victory. "The American public has wised up to ALEC's misguided and secretive attempts to co-opt state legislators for corporate profit," the group's president, Bob Edgar, said in a statement. "In folding its Public Safety and Elections Task Force, ALEC is abandoning under pressure the most controversial part of its agenda; that's an important victory for the American public."
ColorofChange's Robinson released a statement calling ALEC's move "nothing more than a PR stunt aimed at diverting attention from its agenda, which has done serious damage to our communities."
Citing the group's promotion of "voter suppression laws, Kill at Will bills, and other policies that hurt Black and other marginalized communities," Robinson asserted, "To simply say they are stopping non-economic work does not provide justice to the millions of [Americans] whose lives are impacted by these dangerous and discriminatory laws courtesy of ALEC and its corporate backers."

Popular in the Community