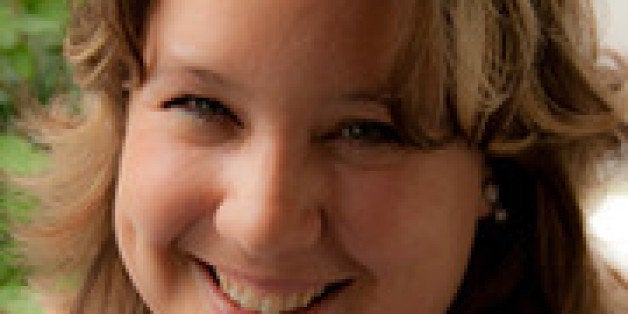 Maine state Rep. Diane Russell (D-Portland) sent out an email Thursday calling on her supporters to give one-star reviews to ALEC, the conservative-leaning state legislative group, and to tell Yelp, a member of ALEC, that it should withdraw from the group. Russell's email follows a Daily Beast report Thursday that details the popular business review site's ALEC membership, including a presentation by the company at an ALEC meeting in Chicago last week.
ALEC has gone from six Yelp reviews when the email when went out, to more than 2,000 by mid-afternoon Thursday. Russell noted ALEC's support of Stand Your Ground, voter identification and transvaginal ultrasound legislation, and mentioned that other companies also have withdrawn from ALEC amid public objection.
"Dozens of big corporations have quit ALEC in recent years like Coca-Cola, Walmart, and even McDonald's – proving some large corporations have some ethics," Russell wrote. "Yelp is a good social networking site. It shouldn't be tainted by its owners [sic] insane support for ALEC."
Russell's spokesman Mike Nellis told The Huffington Post that she wanted to get the word out about the technology companies that belong to ALEC. Along with mentioning Yelp, the story noted that Google, Facebook, Microsoft and Yahoo all belong to ALEC.
"No one is really telling the story of how these big tech companies are joining with ALEC," Nellis said. "We want that story told. We'd like to see Yelp leave ALEC."
Nellis said the current focus is on Yelp but could expand to other companies.
Among the comments is one from Del R. in Portland, Ore., describing herself as "deeply ashamed" of Yelp belonging to ALEC, saying "when soulless corporations such as Coca-Cola, McDonalds, and even Walmart have broken ties with ALEC, it is unconscionable that Yelp would find any justification of such an alliance."
Angie A. of Kenosha, Wis., wrote a satire restaurant style review of ALEC.
"If ALEC was a restaurant, ALEC would serve GOP pig slop pressed together in little cookie cutter shaped patties on a poisoned, corporate-money-seeded bun," she wrote. "They would serve this to the average patron, while CEOs would dine in a special section on nothing but the best cuts of corporate friendly legislation, washed down with a nice big glass of Tears Of The Masses. Also, their service would suck."
Yelp joined ALEC in an effort to push state anti-SLAPP legislation, which prevents strategic lawsuits against public participation. Companies favor anti-SLAPP legislation, saying it would allow for free speech in user comments and other user-generated content. Under anti-SLAPP, an individual could not be sued for negative comments.
Yelp spokesman Vince Sollitto said the company has no plans to leave ALEC, calling it one way to reach policy makers.
"Yelp is urging policy makers on both sides of the aisle to study and enact so-called 'anti-SLAPP laws' as a vehicle for protecting consumers' free speech online. ALEC is one of many forums in which to raise such awareness," Sollitto told HuffPost in an email. "When it comes to protecting free speech on the Internet, we think educating as many policy makers as possible is the smart course."
ALEC's membership consists of both state lawmakers and corporations; members of both groups vet model legislation at the state level that the group supports.
ALEC spokesman Bill Meierling told HuffPost that ALEC does support freedom of speech. At the same time, he questioned whether Yelp is the appropriate spot for a public policy debate. He challenged those commenting to visit ALEC's website to review the model legislation.
When asked if ALEC would attempt to get positive reviews on Yelp, Meierling said, "it's not a bad idea," but again questioned the forum.
"We have freedom of speech, too," he said. "But I don't think Yelp wants to have their forum used for this."
ALEC does have defenders among conservative state lawmakers. Kansas state Rep. J.R. Claeys (R-Salina), who attended the Chicago conference last week, said ALEC is an open group, and that model legislation is posted on the group's website. Any model legislation has to work its way through a state legislative process, he said, comparing it to other groups of state lawmakers.
"The model legislation is all online and is all public stuff. It goes through the legislative process," Claeys told HuffPost. "It is not that sinister as portrayed."
REAL LIFE. REAL NEWS. REAL VOICES.
Help us tell more of the stories that matter from voices that too often remain unheard.
BEFORE YOU GO
PHOTO GALLERY
U.S. Capitol Photos