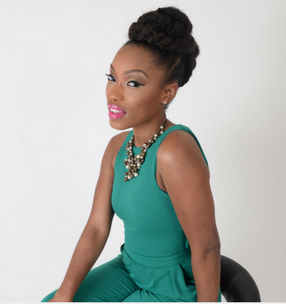 Alechia Reese is equal parts warm tea and Hennessy. She is a creative brand strategist, co-founder of The STEAM Up Initiative, and chief brand architect of 360 Gateway Brands which specializes in the development of brand identity, strategy and execution. A media personality, certified professional speaker and author. She is the strategic marketing director of Daya by Zendaya and has hosted and curated award-winning entertainment and corporate activations across the nation. With a Master's degree and ScrumMaster certification Alechia's skilled, fun and energetic speaking style has afforded her the opportunity to partner with and speak for a myriad of corporations & organizations from the entertainment stage to the corporate boardroom including Progressive, UPS, BET, the Miami Marlins, Grey Goose, Vogue Italia, Verizon and others. As a domestic violence survivor, she believes beyond empowerment it is necessary to properly equip all people to succeed and she's made it her lifelong mission to do so.
I had the distinct pleasure of being able to partner with Alechia at the inaugural Live Limitless: Dare To Dream Empowerment Experience where Alechia was a celebrated speaker. Alechia's talk was engaging, informative, real, raw and relatable. I could not wait for the chance to sit down with her to learn more about her brand, her journey and how she was able to obtain success by Eating Elephants.

In her debut book, Eating Elephants Alechia talks abuse, life hacks, self esteem and the power to execute through project management. Now, you're probably thinking, " What does any of this have to do with eating elephants?" Well, the concept is both simple and absolutely brilliant. Growing up, Alechia experienced childhood trauma and poverty which led to behavioral problems throughout her adolescent years. Desperately needing a mentor and guidance, Alechia's grandfather took her under his wing. A key concept that he often shared with her is that the only way to eat an elephant is to take one bite at a time, and since success does not come in an instance, to achieve it, you must take one strategic step at a time. This concept stuck with Alechia and proved to be a #MajorKey to her success.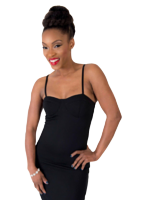 Alechia was inspired to write #EatingElephants because of her intense desire to help others, especially those who were underserved to achieve authentic success in their own lives. Realizing the disparity among the "Haves" and the "Have nots", Alechia felt compelled to create and write #EatingElephants because she knows that success is not reserved for a select few, because everyone is capable of achieving success. Alechia so passionately shares that, "Everyone tells you to be successful but nobody tells you HOW!" Her book serves as a blueprint that literally teaches you HOW to set and execute your goals. Download Free Chapter of Eating Elephants HERE
One success strategy that has been effective for Alechia is her D.A.T.E concept. (D) Make a decision, decide what you want your life to look like. (A) Acquire the knowledge needed to make it happen and the take ACTION. (T) Tackle every obstacle and (E) Every day do something!! Alechia shares that she does not start her day without a To-Do list. She outlines all of her goals for the week on Sunday and each day she has a goal list that she sticks with. Each day is purposed with a action step that positions her to achieve her weekly, monthly and quarterly goals.
Alechia attributes much her success to her ability to persevere, execute and build genuine relationships. When asked why building relationships is so critical to success, Alechia dropped a major gem by stating, " Life is a relationship game, in order to win, you must build key relationships." She went on to remind us that "Being Human" is still the best policy when meeting new people and that we shouldn't approach new relationships with out hands out but rather with our hands up, always leveraging how you can serve others.
Alechia is a millennial trailblazer with wisdom beyond her years, speaking with her was definitely a breath of fresh air. She left the interview with some major words to live by. Alechia wants us all to remember that " Life is the sum total of your beliefs, so BELIEVE GREATLY"
Related
Popular in the Community