In a surprising and inspiring race, a female first-time marathon runner won the 2013 LA Marathon.
Aleksandra Duliba, a 27-year-old woman from Belarus, was the first runner, male or female, to cross the finish line Sunday, KTLA reports. She ran the 26.2-mile race in 2 hours, 26 minutes, 8 seconds, breaking the Belarusian national record by 15 seconds.
Duliba, who trained for three months, finished 2 minutes, 9 seconds ahead of the top male finisher, Erick Mose of Kenya, the AP reports. The female runners had a 18 minute, 35 seconds head start on the male runners.
"My ultimate goal was to be in top three and to run a fast time," she said to the Daily Bulletin through an interpreter. She said she was trying to earn a spot on the Belarusan team for this summer's World Championships in Moscow, and it seems likely that now she will.
As she ran Sunday, she was constantly looking at her hands, where she said she had written kilometer-to-mile conversion notes to ensure her mile split times were on pace, the Los Angeles Times reports.
She earned $75,000 for her victory, $25,000 as the top women's finisher and a $50,000 bonus for beating the top men's finisher.
"I'm so happy. It was my dream to run this time, to set the national record," Duliba said to ABC. "The last 10 kilometers, I had in mind, 'Keep the same pace. Keep pushing, keep pushing.' "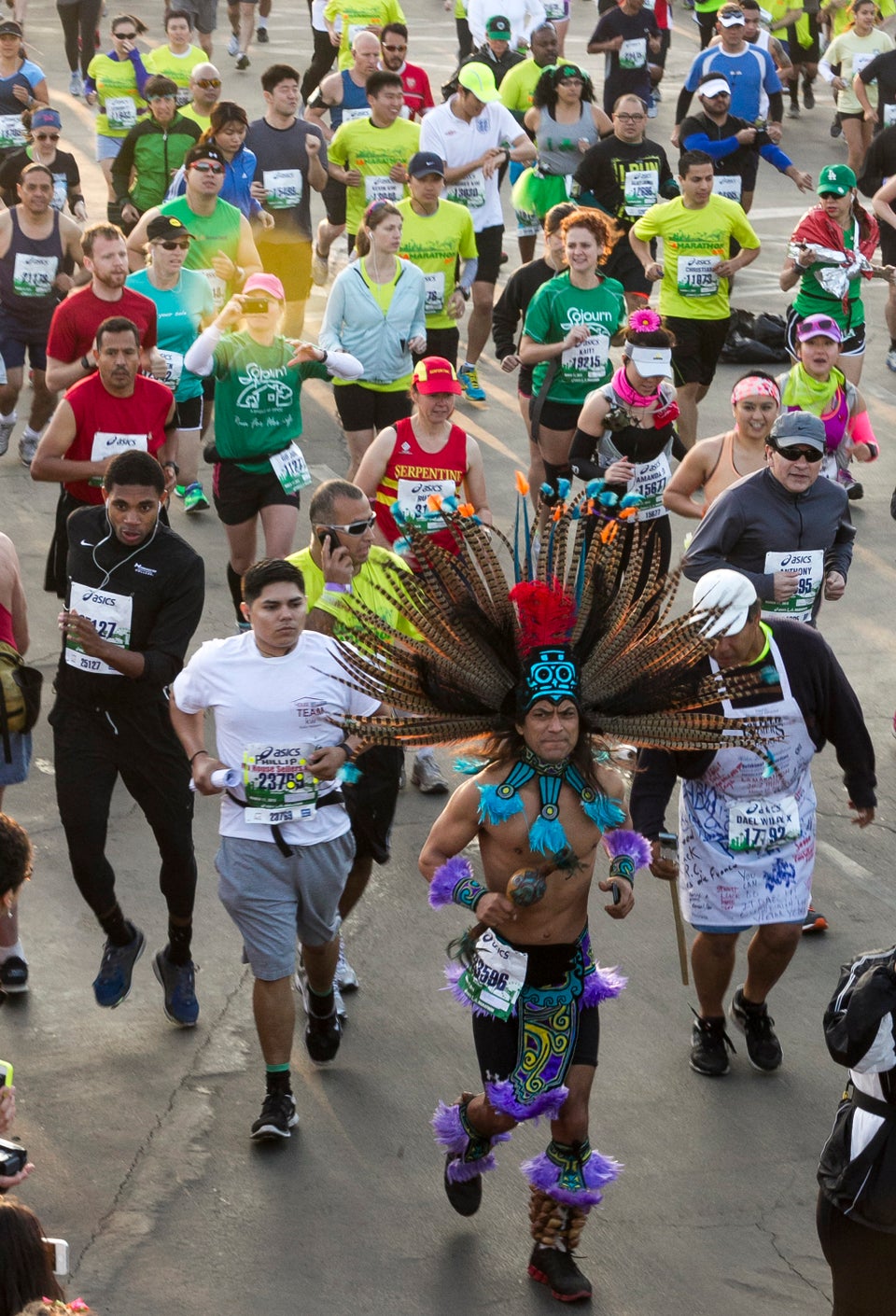 Scenes From The 2013 LA Marathon
Related
Popular in the Community