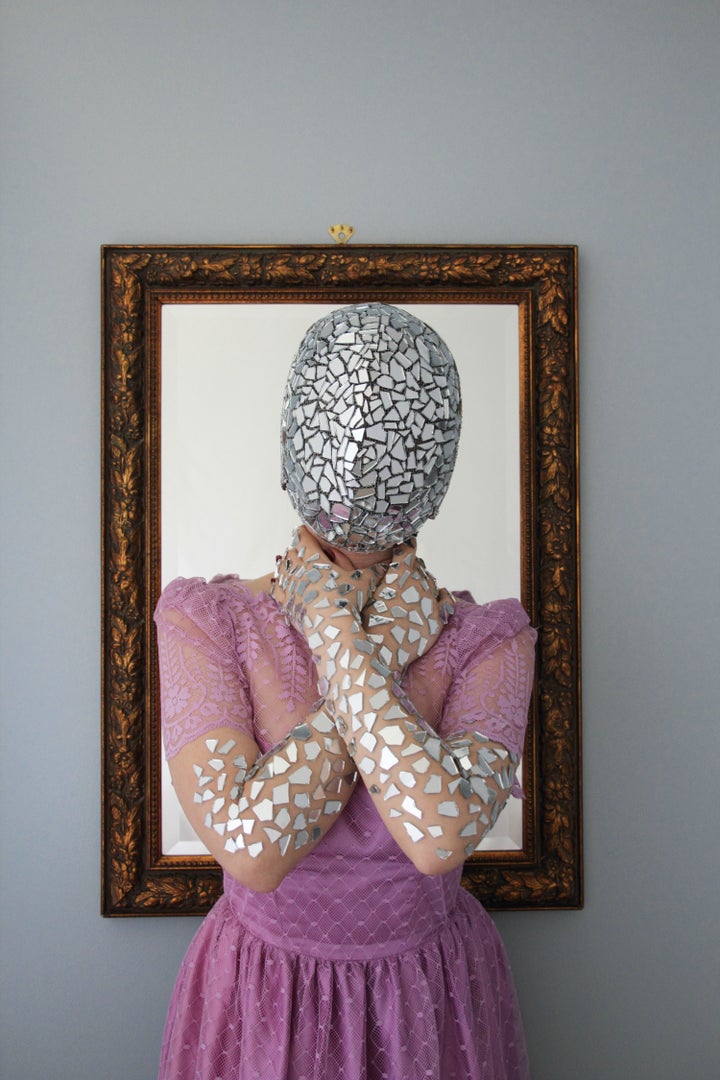 It's hard to put the experience of depression into words -- the anxiety, the shame, the fragility, the loneliness. Writer Chimamanda Ngozi Adichie described her experience in visceral terms: "My crying puzzles me, surprises me, because there is no cause. I open a book but the words form no meaning. Writing is impossible. My limbs are heavy, my brain is slow. Everything requires effort."
For those of us that aren't critically acclaimed novelists, however, images can help express the convoluted emotions words cannot.
Enter Aleksandra Stone, a Louisville-based photographer who creates autobiographical self-portraits depicting her struggle with bouts of depression following the passing of a close friend in 2012. "Over the years, my presence behind my camera gave voice to a narrative for which I otherwise lacked words," Stone explained in an email to The Huffington Post. "What began as a therapeutic outlet evolved into a candid self-study and the development of a sizable body of work depicting an intimate glimpse into life's daily struggles with anxiety and adjustments to life in America." Stone came stateside via Germany in 1998 after fleeing from the former Yugoslavia.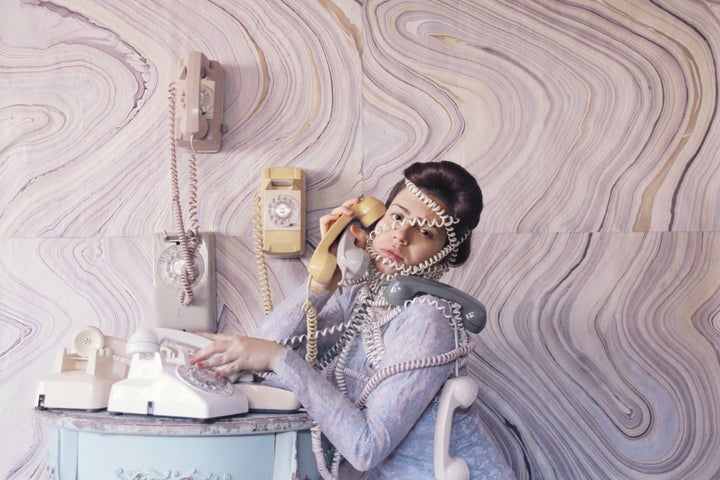 In her photographs, Stone uses her own body as a vehicle to explore the various complex and confusing mental states associated with despondency. Manipulating materials from broken mirrors to telephone cords to aluminum foil, Stone crafts bewitching visions of a heavy heart.
Stone's process begins far before the composition of a photograph, with intricately designed costumes, masks, sculptures and set designs. It takes her several weeks to compose a single image, incorporating media from glass to animal bones. "My quest to stage my work in real and tangible places to reiterate and legitimize the realness of the emotions and experiences I draw from, has taken me as far as the desolate volcanic landscape of Iceland and the seaside cliffs of Croatia."
"Through my work, I aspire to illuminate the vulnerabilities of what it means to be human, no matter how unflattering," Stone said. "My primary goal is to establish a personal connection with the viewer by entrusting them with my narrative and welcoming them to participate in an open discourse about the prevalence of mental health issues in our society."
Stone's complete vision extends beyond her personal practice, anticipating a world in which creativity and peace of mind can go hand in hand. "My vision for the future is for art to be universally recognized as an instrumental therapeutic tool, a resource with far greater accessibility for the general population than present-day mental-health care."
Stone's poetic aesthetic offers a visual alternative to an indefinable experience, one which all too often goes unsaid and unseen.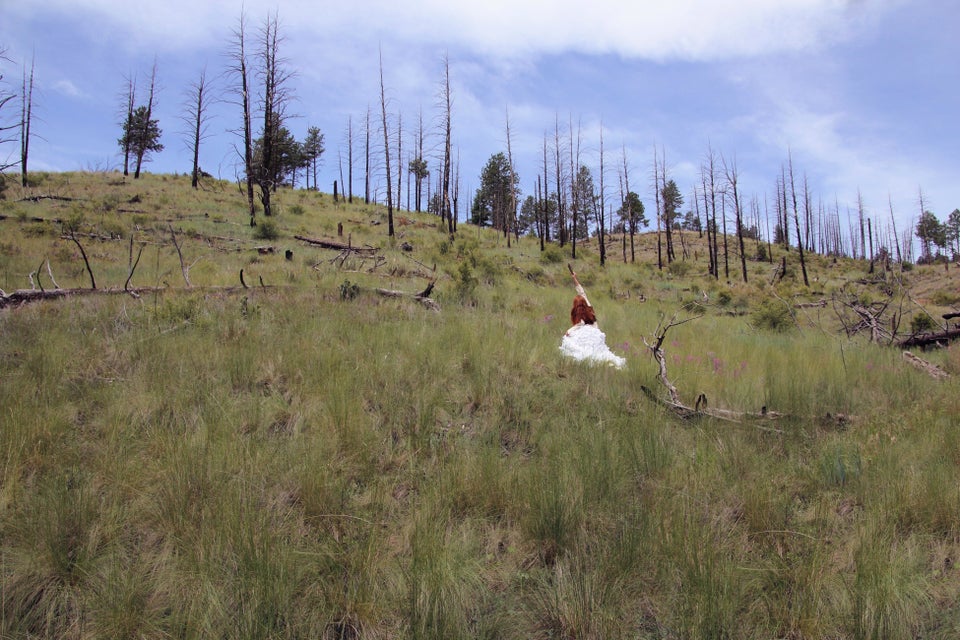 "Long Journey", Size: 30"x40", Description: White dress in green field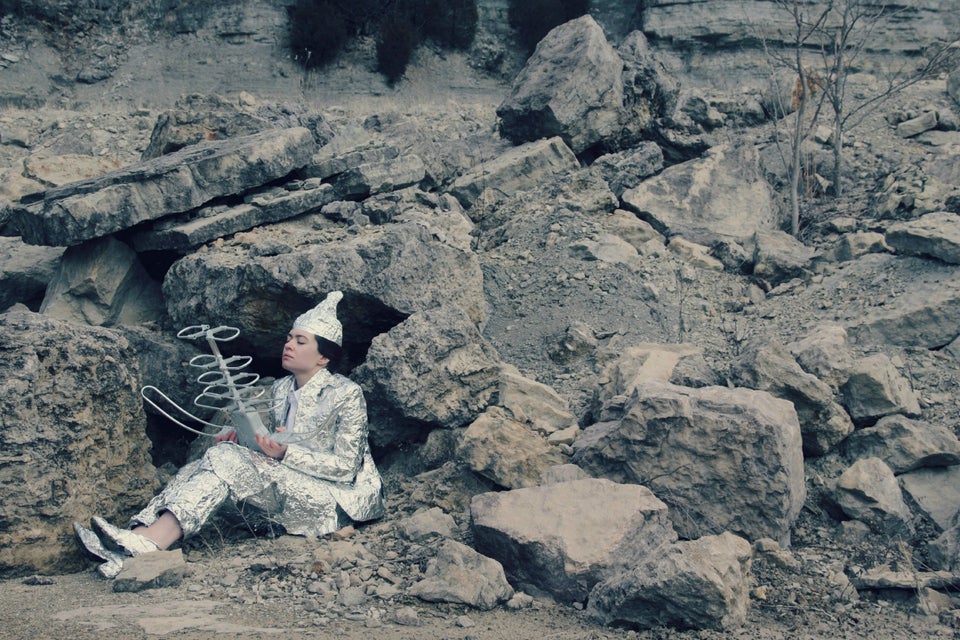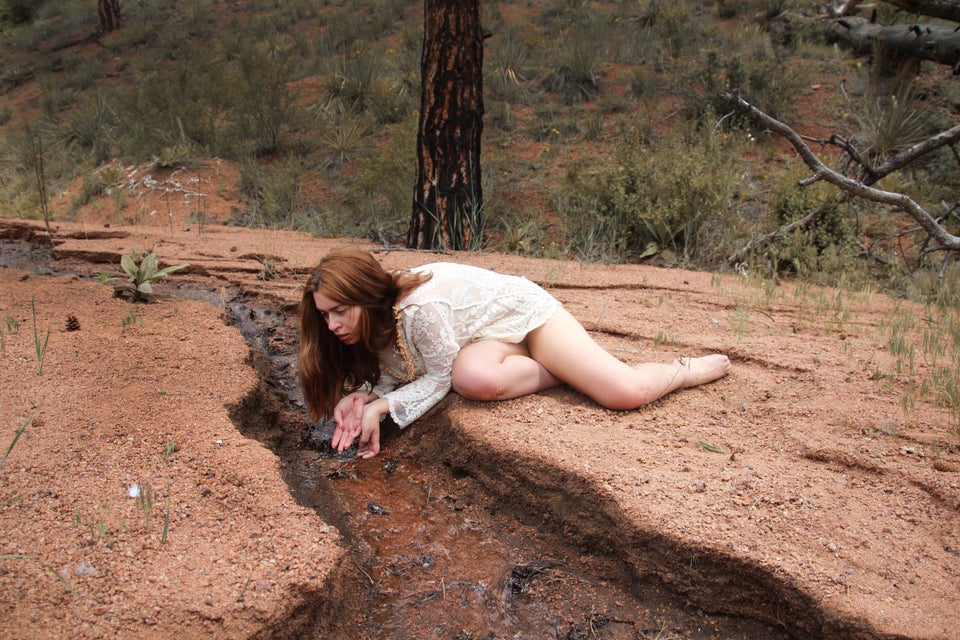 "Red Earth", Size 30"x40", Description: White shirt, small stream in red dirt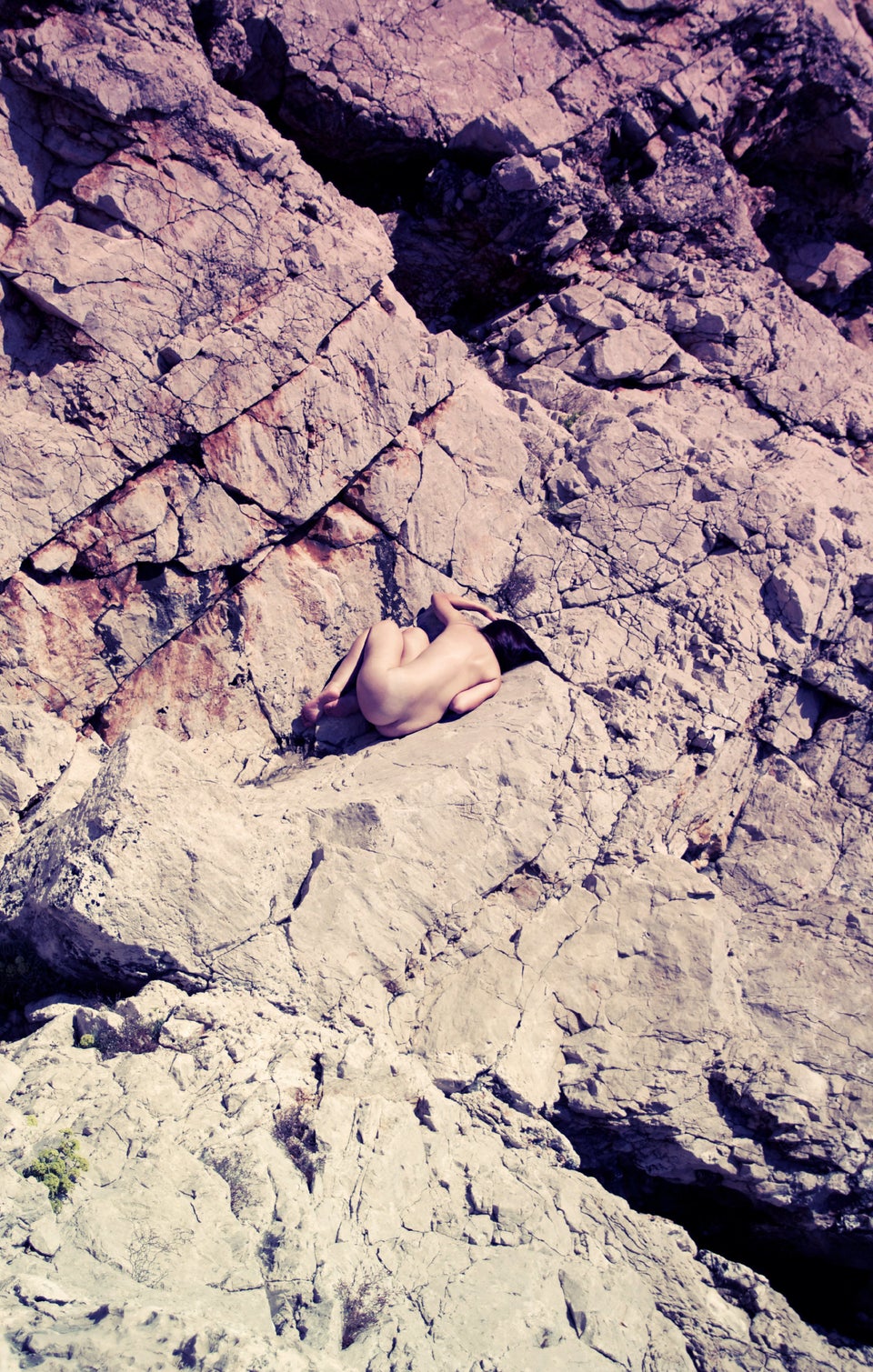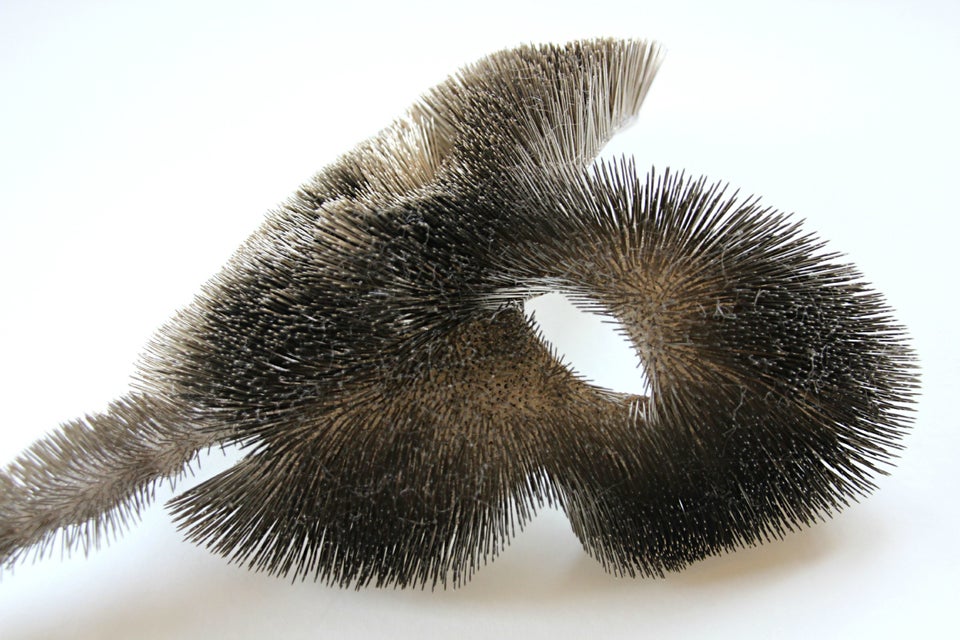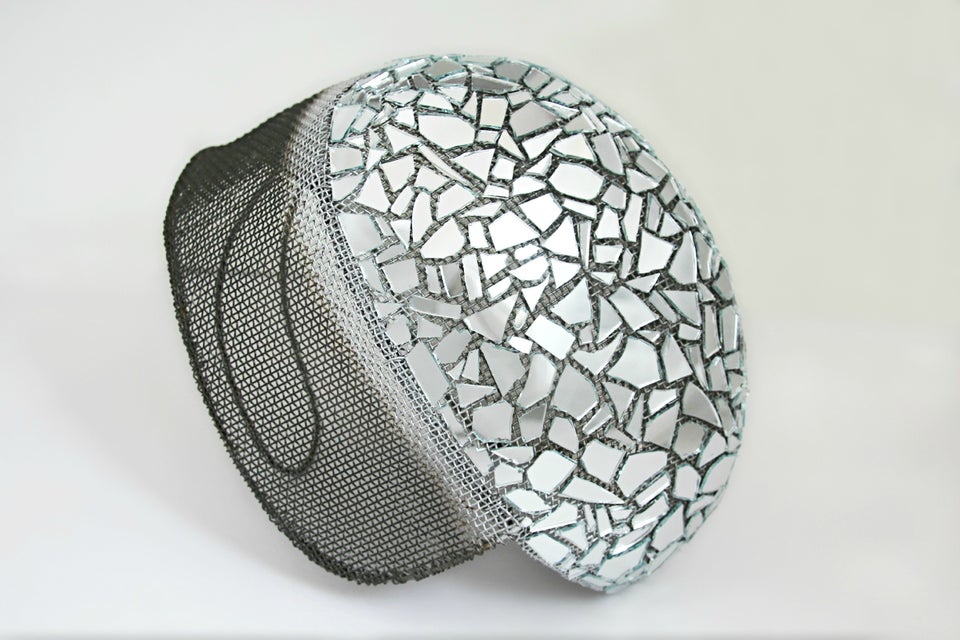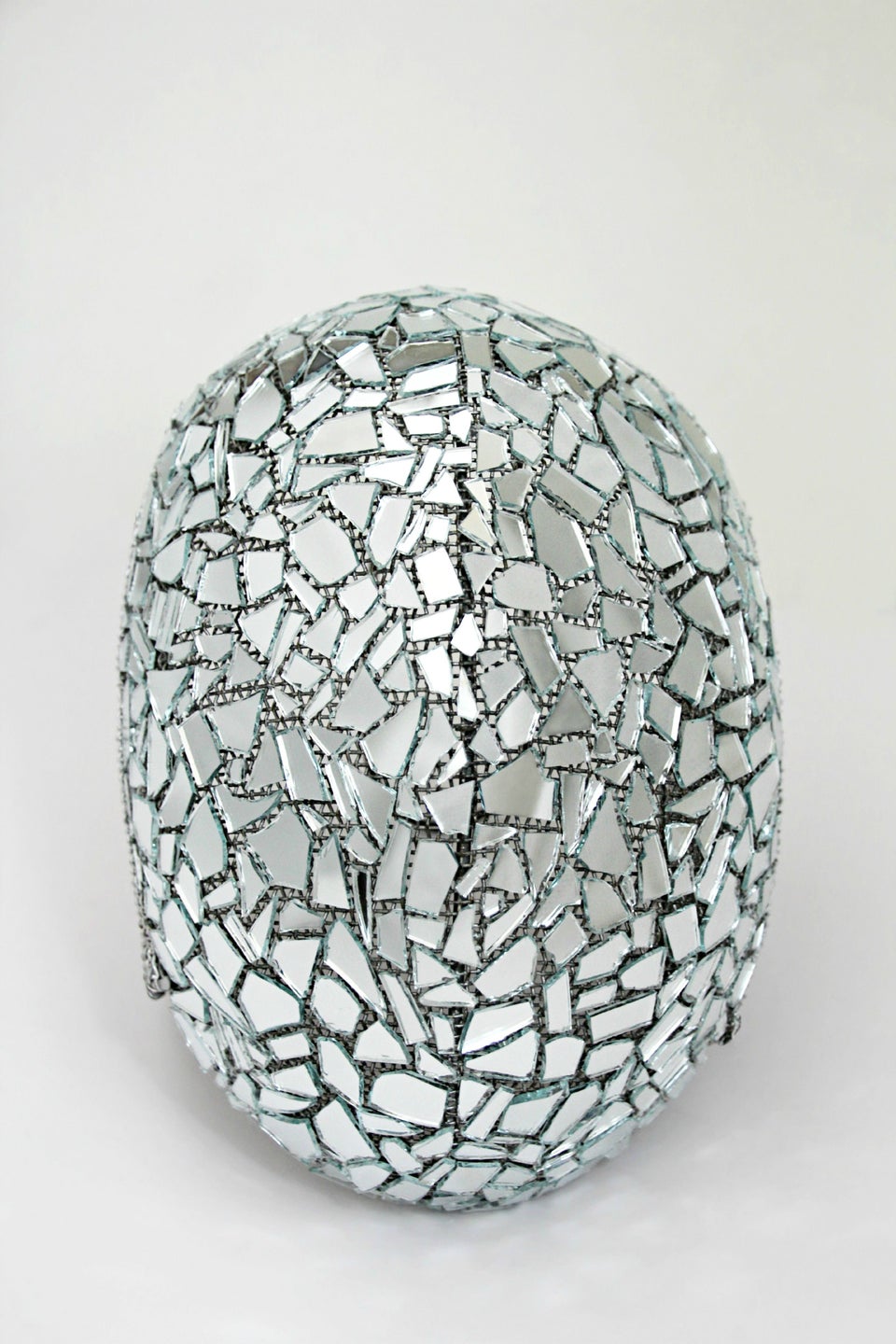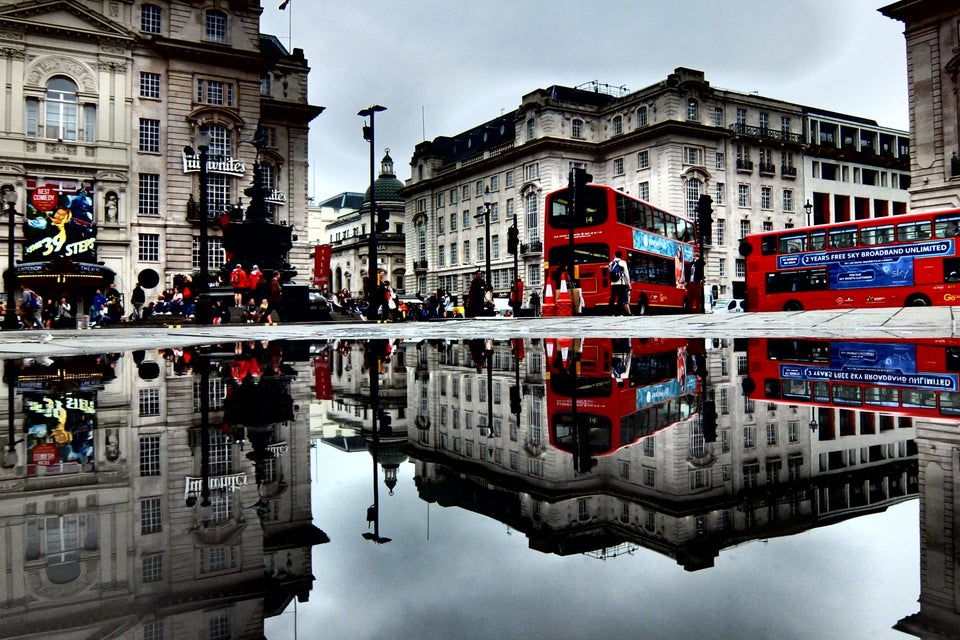 2015 Sony World Photography Awards Competition
Popular in the Community