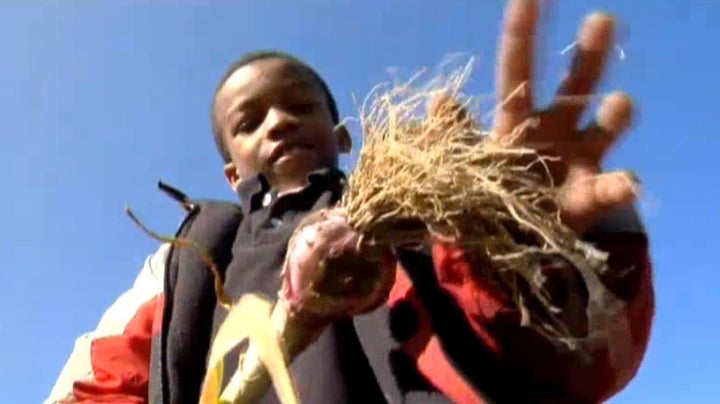 Executive Director Alice Carruthers says her vision with the non-profit "was to slow the crime down." Since the farm began in 1991, families have been able to put fresh organic food on their tables and find a safe haven from the hostile environment where their children can play and learn about the environment.
Bianca Armstrong, a seventeen year old mother, tells KVIE that before she became a volunteer at Alemany Farm she ate a lot of junk food. She talks about how the experience has helped her change and grow into a better person, and how she hopes to pass on what she has learned to her daughter.
NOTE: This story has been updated from an earlier version to clarify that reducing crime is the objective of Alemany Farm, though no statistical results are available at this time. The video was produced by KVIE Public Television.
WATCH how an organic farm is striving to change a community: