Alena Zhandarova, a young Russian artist who recently won the 2012 LUCEO Student Project Award, has created a new photographic series titled "City of Brides." The project sheds light on the industrial city of Ivanovo, a textile giant in the Tsarist and Soviet periods that has historically been a destination for young women seeking employment.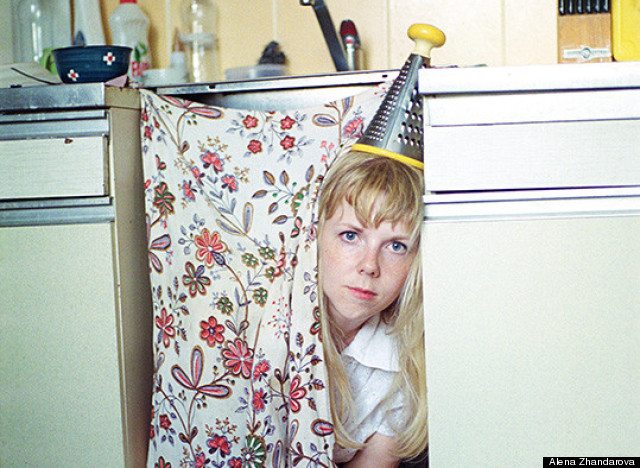 In her new project, Zhandarova sought to capture the unique experiences of the still-large number of women living in Ivanovo. According to a CNN article, the photographer used social media to get in contact with young women living in the industrial town, who then volunteered to have their portraits taken by the artist in their own homes. Influenced by Zhandarova's experimental photography background, the resulting images are absurdist snapshots of various women awkwardly stuffed in corners of their apartments wearing shawls, plants, and fish on their sometimes half-nude bodies. Some of the women appear content and playful, others timid or distracted, a spectrum of emotion Zhandarova refers to in the project's statement: "Everybody is very different here. Happy and miserable, like in any other city."
Zhandarova said in an email to The Huffington Post that she didn't have concrete captions for the images, because the project was not necessarily about the individual women who volunteered to pose. Instead, she focuses on the new individuals that are created through the collaboration between photographer and subject. So just as the series aims to show the variance and depth of the residents of Russia's "City of Brides", it's also an endeavor to create new imaginations of women, perhaps ones that stand in contrast to the idealized visions of ladies-in-waiting.
Scroll down for more of Zhandarova's Brides below!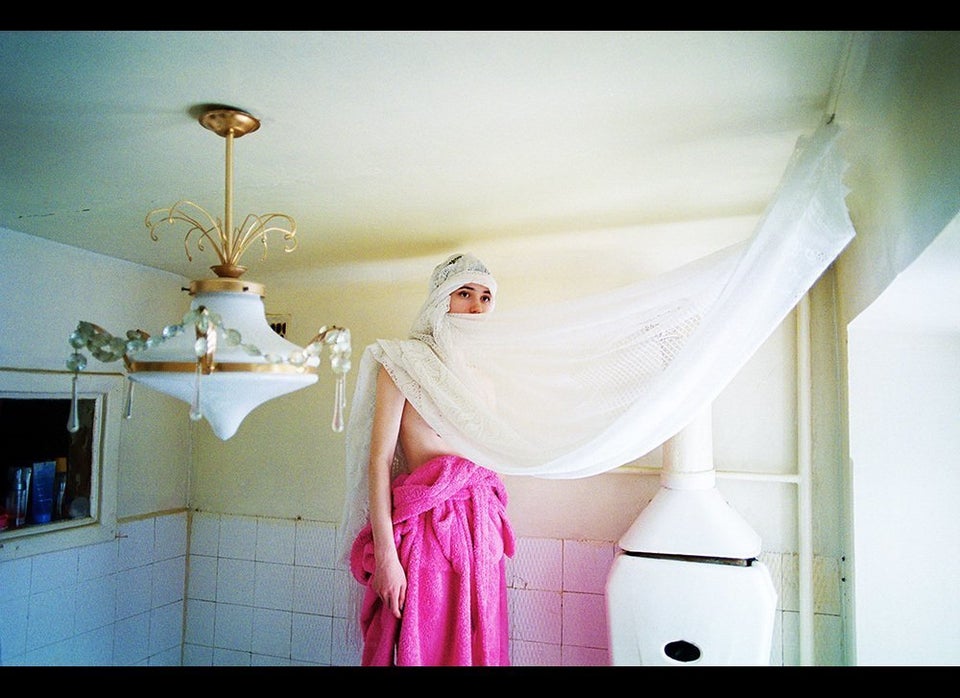 Alena Zhandarova's 'The City of Brides'
Popular in the Community