Signs of regular life are slowly returning to Aleppo, the Syrian city that government and pro-regime forces retook from rebel groups late last year, despite the fact that millions don't have access to basic necessities like clean water.
An estimated 1.8 million people in Aleppo and its surrounding areas have been cut off from their main source of water since mid-January after the so-called Islamic State took control of the supply, United Nations spokesman Stéphane Dujarric said Monday in a news conference. 
UNICEF has been delivering more than 10 million liters ― about 2.6 million gallons ― of water by truck every day, Radek Rzehak, the organization's chief field officer in Syria, told The Huffington Post.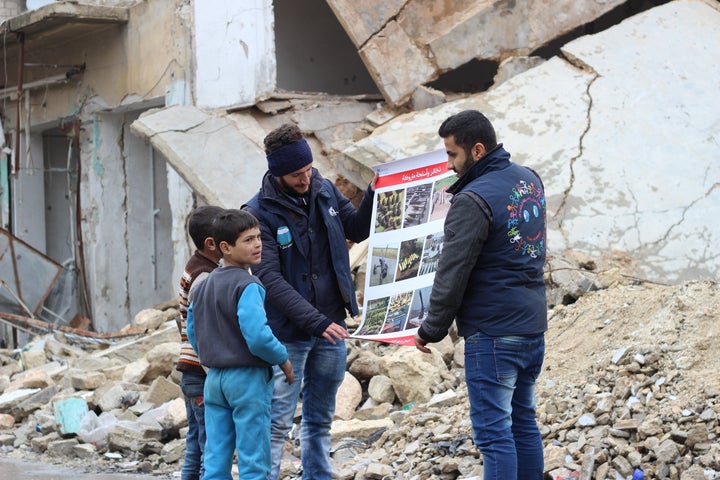 Restoring the water supply is a top priority, he said, but he and his team are also working on a variety of other initiatives.
"We are rehabilitating the schools themselves and bringing children back to school," Rzehak said. "It's about them catching up on two, three, sometimes four years of being out of school."
Aleppo was once Syria's most populous city, but a years-long fight for control between President Bashar Assad's forces and various rebel groups turned the metropolis into a theater of war. Hundreds of thousands have fled and thousands have died.
The classrooms are so overcrowded that children have to attend schools in shifts, he noted, and the teachers themselves are traumatized by conflict. 
When they're not in school, children can also attend one of 70 child service spaces that UNICEF has opened, he said, where children "can come and play but at the same time we can do serious work with these children on assistance, sorting out the problems in the families."
A large part of this initiative includes educating children on how to stay safe in an environment that is teeming with unexploded mines and bombs.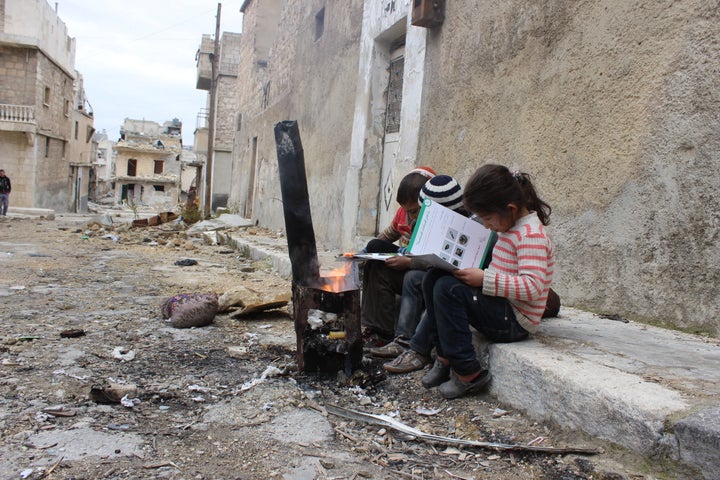 "Before it was maybe not as dangerous as now, but now we have more movement of people and children in areas that are newly accessible," Rzehak said.
UNICEF has taught more than 60,000 people to differentiate between explosives and benign items in the last two-and-a-half months, according to Rzehak. "This information can save their lives."
The U.N. children's agency has also opened health and immunization clinics for infants and their mothers, he added. And it's working on mental health trainings with adolescents to "give back their belief in life."
The primary struggle going forward, Rzehak said, is caring for the hundreds of thousands of people who have been internally displaced as a result of the years-long bombing campaign that has reduced much of Aleppo to rubble. 
"They don't have electricity, they don't have running water at home, it's cold," he said. "No windows, no doors. The biggest problem is cold now, it's very challenging to live there but still they want to go back to their houses and establish a new life."
Calling all HuffPost superfans!
Sign up for membership to become a founding member and help shape HuffPost's next chapter
BEFORE YOU GO
PHOTO GALLERY
Winter In Aleppo