The plight of thousands of Syrians living in eastern Aleppo captured world attention in recent days as pro-government forces took control of their area from rebel groups. Some tried to flee after a ceasefire deal was broken this week. Others are simply awaiting their fate. 
The Huffington Post spoke with medical workers and activists refusing to leave Aleppo, despite the relentless shelling. They're staying in order to take care of friends, family and thousands of trapped civilians ― often at great risk to themselves. Here are some of their stories.
Ahmed Abo Khaled, director of the Hayat Medical Center in Aleppo  
Ahmed, who declined to give his full name for security reasons and goes by Abo Khaled, directs one the last hospitals in eastern Aleppo. Government forces forced Abo Khaled to hand over the medical center when they took over the area.
"Doctors and medical staff were forced to leave before the army came in. Patients had to be evacuated to another location," said Abo Khaled. 
Abo Khaled said he doesn't know what will happen to the hospital with the government in charge. But he said there's no doubt that "every day that passes, it gets worst than the last."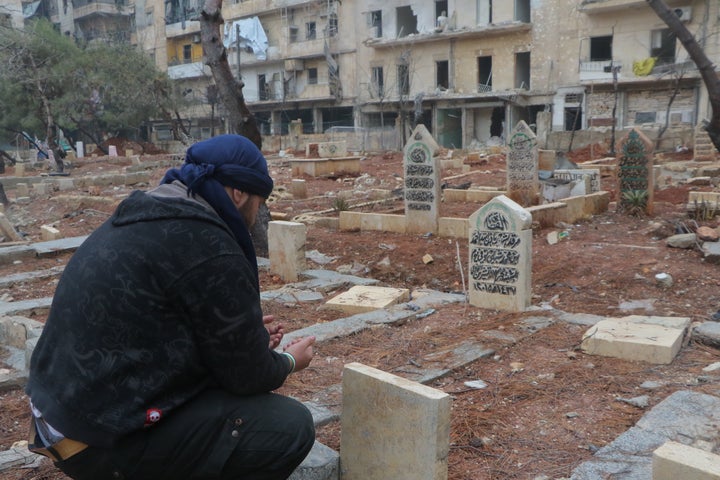 Abu Lua'i, nurse in eastern Aleppo 
Abu Lua'i, who also goes by an Arabic surname for security reasons, described the horrors he's seen over the last few days. Dozens of patients continue to arrive at the Syrian American Medical Society's medical center, even though its supplies are dwindling and it doesn't have enough staff. He feels overwhelmed.
"The ambulances just keep bringing in more and more wounded," said Abu Lua'i, who was speaking from a hospital. "We can't find enough aid workers to help."
On Wednesday, a day after Abu Laui'i was interviewed, he was injured in an airstrike. His left lung was pierced by two small bits of shrapnel as he traveled to the hospital in East Aleppo with a pharmacist. The pharmacist and his driver also were injured and face surgery.   
Medical facilities in eastern Aleppo are frequently hit by bombs.
"We saw this catastrophe coming and yet failed to prevent it ― we stood by as Syrian government forces besieged Aleppo and its hundreds of thousands of civilians, as Syrian government forces blocked food and medical supplies for those civilians, and as Syrian government forces systematically bombed the city's hospitals out of service." said Elise Baker,  a research coordinator for Physicians for Human Rights.
"The rooms are filled" with wounded civilians, said Abu Luai'i. "The floors are filled. The situation is just one to cry for,"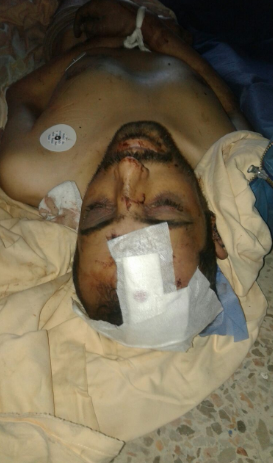 Dr. Basel Termanini, Syrian American Medical Society 
Dr. Basel Termanini grew up in Syria, but now usually lives in Pittsburgh in the U.S. Termanini is Vice President for the Syrian American Medical Society and is on the board for the Turkey and Northern Syria regional medical relief committee. SAMS is one of the most active medical organizations working inside Syria, offering medical care, sponsoring field hospitals and ambulances, training Syrian medical personnel, and directing humanitarian aid and medical equipment.  
Just two days ago, SAMS had approximately 16 doctors in eastern Aleppo. Now, there are 12 and at least 150 health care workers trapped. Aleppo's last OB-GYN, Dr. Farida, who only goes by her last name for security reasons, evacuated with her husband for safety. SAMS's largest trauma hospital in Aleppo was targeted at least 18 times, forcing it to close. 
"Doctors are operating on very limited supplies and equipment," said Termanini. "We're running out of oxygen tanks. Doctors are doing major surgeries without them, which is simply unheard of." 
The wounded are "piling up in the emergency room, and very little operating rooms and intensive care units to treat them," said Termanini, "Our message to the world is fulfill its obligation to protect civilians, because the world has not stood up for that."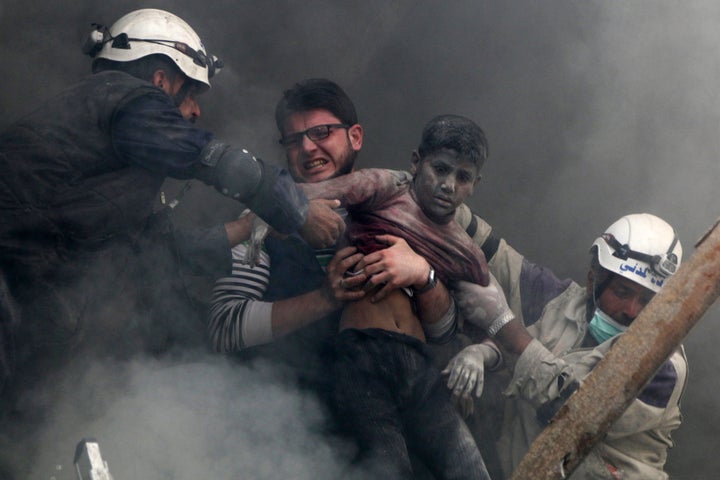 Ammar el-Salmo, manager of the Syria Civil Defense for Aleppo
The Syria Civil Defense, also known as the White Helmets, is a volunteer organization that serves as first responders in rebel-controlled Syria. "When the bombs rain down, the White Helmets rush in," is the group's motto, according to its website.
In recent days, Ammar el-Salmo said, the focus has changed: "Our rescue mission has become a mission of burying the dead."
"There are no safe places in Aleppo," said el-Salmo, who coordinates White Helmets rescue teams in the city. "We can hear people under the rubble, still alive."
El-Samlo said there are about 135 civil defense workers still in Aleppo, and most are not planning to leave. The group estimated it has saved more than 60,000 people during the six-year conflict. The work has intensified over the last week.  
El-Salmo's biggest fear is what will happen now that government forces have taken over east Aleppo. "We fear mass field dentitions, mass executions," he said. "We fear being starved and being shelled."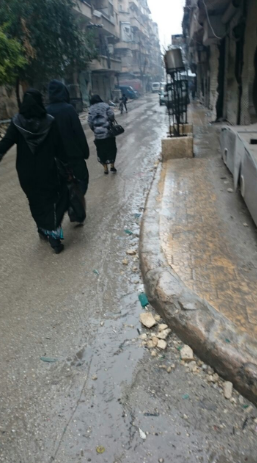 Bassem Ayoubi, a Syrian activist
Bassem Ayouni helped run an underground school for children with the grassroots organization Am ou Salam. The center offered a sanctuary for children, where they could play, color and learn ― while safe from the war above.
However, the center is no longer in operation. "All schools are out of services in Aleppo," said Ayoubi. "The children are scared because of the intense shelling." 
Among the roughly 250,000 people trapped in the insurgent redoubt of the divided northern Syrian city are 100,000 children, the most vulnerable victims of intensified bombings by Syrian forces and their Russian allies. Ayoubi said he doesn't know when the school will reopen. 
Calling all HuffPost superfans!
Sign up for membership to become a founding member and help shape HuffPost's next chapter
BEFORE YOU GO
PHOTO GALLERY
Syrian Regime Closes In On Aleppo