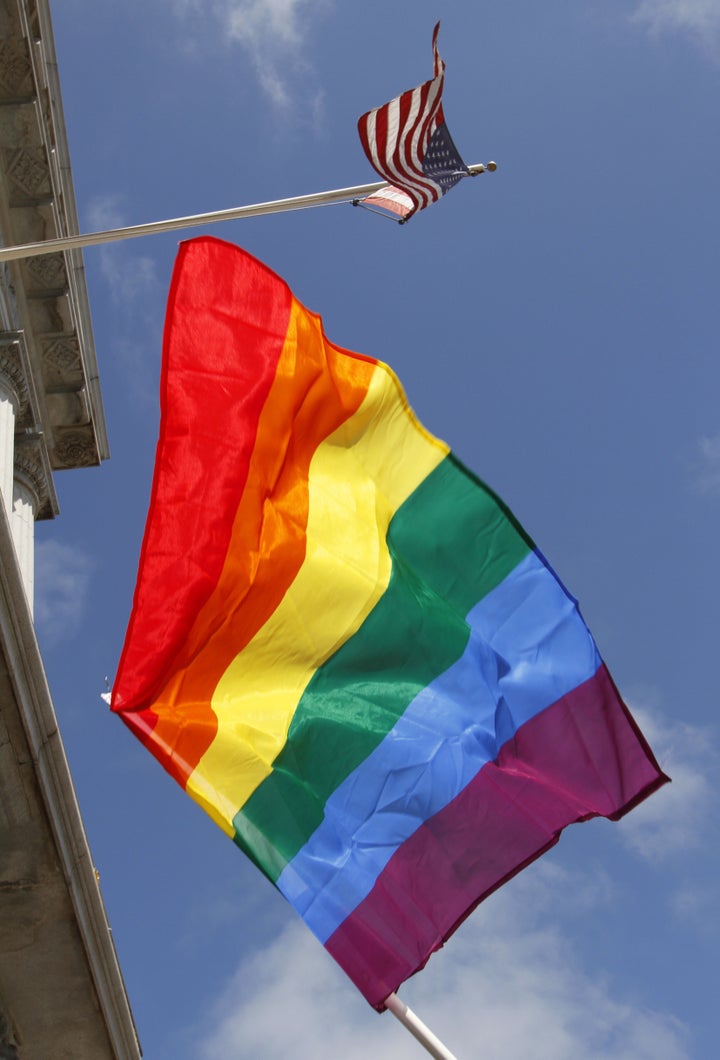 Recent television reports suggest that Alice Nkom, the well-known lawyer who founded the Cameroonian non-profit Association to Defend Homosexuals (ADEFHO), may be arrested in the next few days. A representative of Cameroon's Ministry of Communication suggested on the television show Canal Plus Sunday afternoon that Ms. Nkom was guilty of crimes against Cameroon's law, sovereignty, and independence. Her alleged crime is to have applied successfully for a grant from the European Union to combat homophobia in Cameroon.
Homosexual acts are punishable by five year imprisonment and a fine of 50 to 500 dollars in Cameroon. Recent research suggests that beyond the prison term and the fine, lesbian, gay, bisexual, and transgender (LGBT) people in Cameroon are subject to abuse in prison, violent attacks in their communities, and loss of custody of their children.
Ms. Nkom's organization works to combat these human rights violations, and on January 4, it was announced that ADEFHO had received a 300,000 Euro grant from the European Union for a project entitled, "Support and training for sexual minorities."
Anti-LGBT sentiment coalesced quickly with some Cameroonians denouncing this grant as European intervention in Cameroonian affairs. Detractors claim that the European Union is financing a project whose activities are illegal under Cameroonian law, making the European Union complicit and equally responsible for any crimes committed. Human rights advocates note, on the other hand, that although homosexual acts are illegal in Cameroon, LGBT identities are not criminalized. Work with LGBT people, therefore, remains legal as long as it does not include or promote same-sex sexual acts.
On January 7, a spokesperson for a coalition of youth organizations declared a "fatwa" against LGBT people in Cameroon, calling on youth to "track them, denounce them, without any pity, not a single bit." Since then, that same spokesperson has threatened mass protests outside of the European Union office in Cameroon and called upon the government to block the transfer of the money to Ms. Nkom's organization. He has also called for the arrest of the European Union representative. The momentum against Ms. Nkom and her organization is growing and has taken a more sinister turn with the televised statements from the Minister of Communication representative, accusing Ms. Nkom of criminal behavior.
"We must remain vigilant for her safety," says Charles Gueboguo, African scholar and author of a book-length study on homosexuality in Cameroon. "She is the only lawyer operating in Cameroon who defends the rights of LGBT people, work that she does pro bono. Now her outspokenness has made her a challenge to the government's homophobic policies, so they want to shut her up."
Ms. Nkom herself is worried but taking the news in stride. "Do not worry for me," she wrote in an e-mail to a group of Cameroon's leading gay rights activists. "I believe I will be arrested in the coming days, but I will not lose sleep over this or, especially, abandon what we have begun together." Ms. Nkom was briefly arrested in 2006 while visiting one of her gay clients in prison.
Calling all HuffPost superfans!
Sign up for membership to become a founding member and help shape HuffPost's next chapter