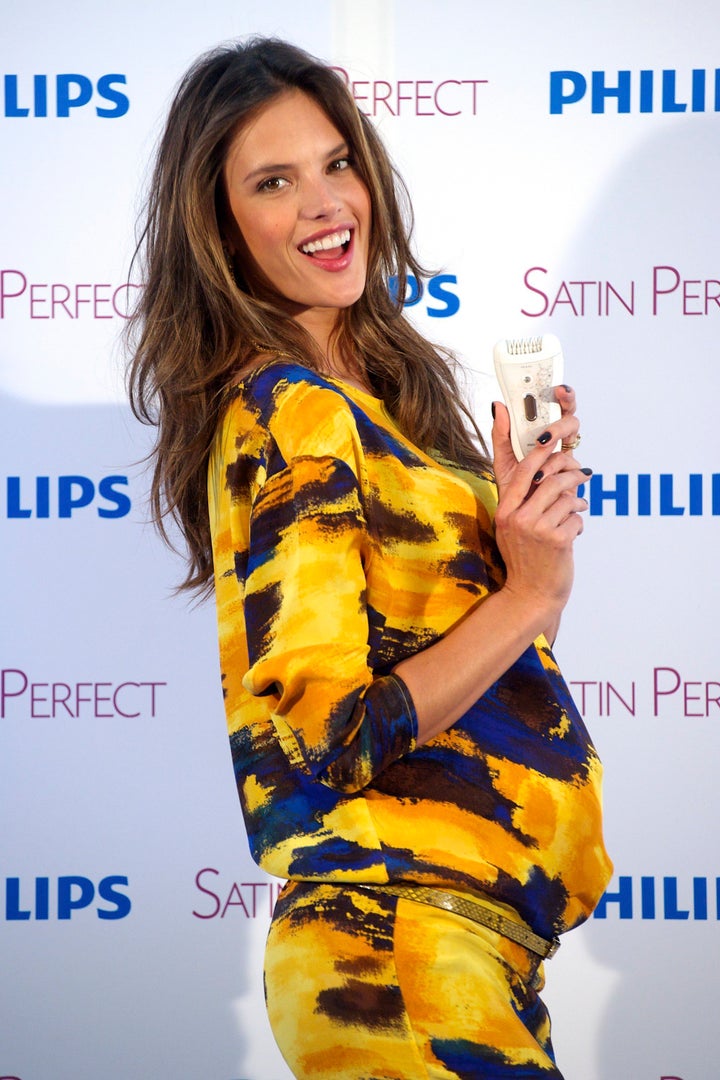 On Monday, Mazur tweeted, "Welcome my son, can't wait to show u around this crazy place." All together now: awwww.
The couple already has a 3-year-old daughter, Anja Louise, meaning Alessandra will have her hands full. But lest you expect her to drop off the modeling radar, rest assured: she's already got her post-pregnancy gigs all lined up, including an appearance at the opening of the Victoria's Secret store in London in July.
Read more about Alessandra and Jamie's good news at DailyMail.co.uk and check out more models with tots below.
UPDATE: Alessandra and Jamie have picked a name: Noah Phoenix! "I want something that works well in both Portuguese and English," Alessandra told People.