On Saturday the eight month pregnant beauty celebrated her pregnancy in Florianopolis, Brazil wearing a flowy crop top and pleated long skirt that showed off her very big belly.
Ambrosio was joined by friends who took turns painting her stomach with peace signs, happy faces and hearts according to Vogue Brasil.
She even tweeted a photo of herself looking stunning as she posed with her big bump on the beach: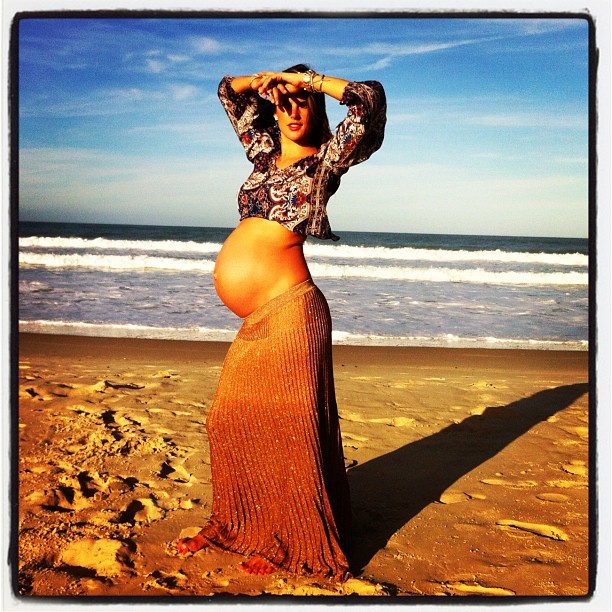 This will be Ambrosio's second child and first son; she currently has a daughter, Anja, with her fiance Jamie Mazur.