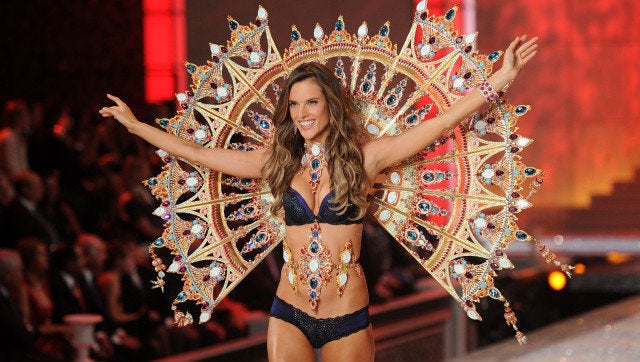 The "Fantasy Bra," created by London jewelers each year, has become a coveted modeling honor, and only big names have been chosen to wear it ever since Claudia Schiffer modeled the inaugural "Million Dollar Miracle Bra" in 1996. Since then, Heidi Klum, Gisele Bundchen, Tyra Banks and, most recently, Miranda Kerr have all reached it-Angel status by wearing the ornate lingerie on the catwalk -- so you can imagine how this really puts a damper on Victoria's Secret's hype plans for the December 4th fashion show.
The mass retailer had planned to reveal the identity of this year's "Fantasy Bra" model in their Soho store this Thursday, so now that the secret's out, we're not quite sure how that will go down. As for Alessandra, we're sure she's still pretty excited to sport the jewel-encrusted bra at the show -- even though we would have a panic attack if we ever wore 5,200 precious gems at one time. That's what the pros are for!
Do you agree with Victoria's Secret's choice? More importantly, are you excited to see the "Fantasy Bra" hit the catwalk on December 4th?
UPDATE: Lingerie Talk was one of the first sites to report on the "Fantasy Bra" sighting before the original video was removed. According to Lingerie Talk: "An hour after we published, VS lawyer sent us a notice of copyright infringement and ordered us to remove the photo. We declined based on 'fair use' protections under copyright law." Click to see their post revealing the news.
See the "Fantasy Bra" throughout the years!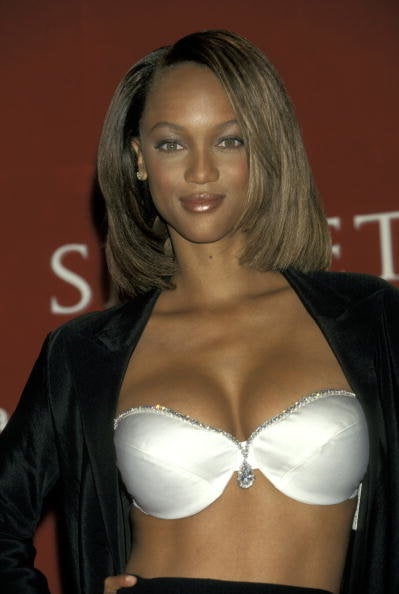 Victorias Secret Fantasy Bra Models