She's sure giving her a run for her money. Ambrosio posed at the launch of the new Mario Testino exhibit at the Museum Of Fine Arts in Boston on Wednesday, jutting her leg out through the high-cut slit of a black strapless dress. Along with some bold jewelry on her wrist, the model wore her shiny brown hair down in loose waves past her shoulder.
It's possible Alessandra missed the 2012 Oscars and the similarity is just a coincidence. Or she could be actively channeling one of the biggest movie stars of our generation, in which case: bold move, girl.
Either way, we feel obligated to post the photos together for your consideration. It's just the responsible thing to do.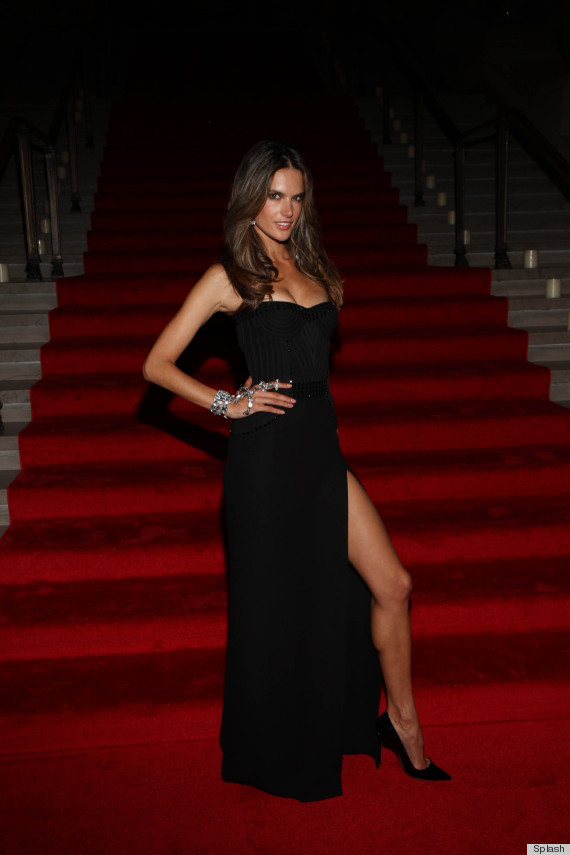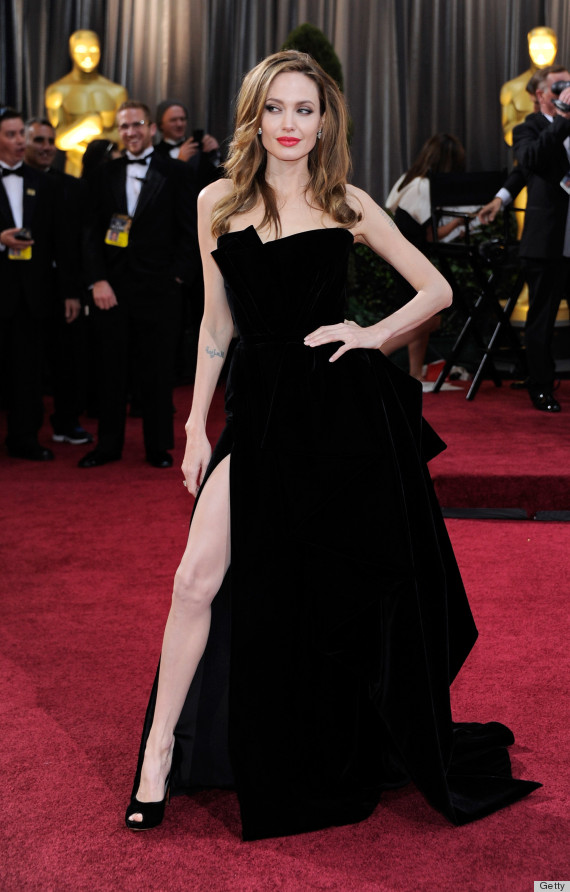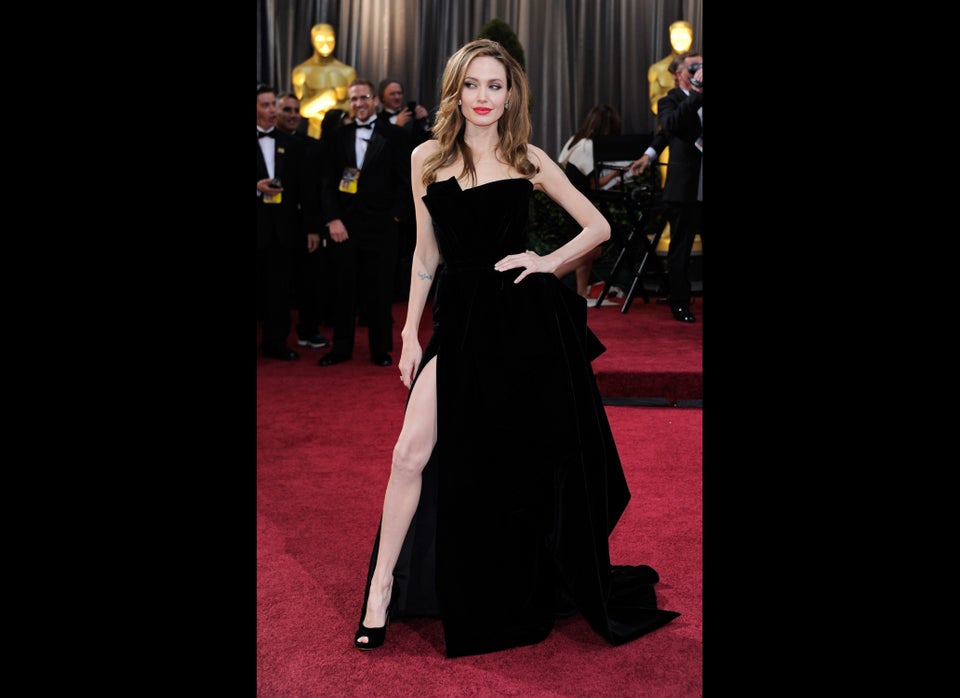 Angelina Jolie's Leg: A History