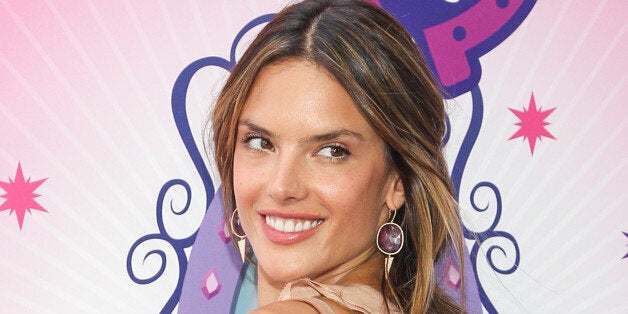 As one of the Victoria's Secret Angels, Alessandra Ambrosio's job is to strip down to her undies on a weekly basis. But despite the constant near-nudity, the Brazilian model says she's actually not comfortable getting completely naked.
"I never really did a nude shoot," Ambrosio told The Cut, discussing her history with the Pirelli Calendar. "I'm not comfortable doing them, so I always had a G-string, or I cover my boobs [with an arm or hand] so it looks like I'm nude."
Fellow Brazilian model Isabeli Fontana, also a veteran of the racy Pirelli Calendar, concurred. "I'm not comfortable with my body totally naked," she said.
It's a stance that might be surprising to hear, given that Alessandra, Isabeli and their lingerie-modeling peers venture into the realm of near-nudity quite frequently. (Ambrosio, for the record, has posed nude on occasion, as she did in 2012 for Made In Brazil.) But for models like Alessandra, it's the actual posing naked that causes discomfort, whereas appearing nearly-naked feels fine.
For other models, however, even the implication of nudity is outside their comfort zone. Coco Rocha is perhaps the most famous model with a "no nudity" policy, which she reminded the public of in April 2012 when Elle Brazil Photoshopped her to make her look like she'd posed partially nude. "This was specifically against my expressed verbal and written direction to the entire team that they not do so," Coco said at the time, scolding the magazine publicly.
But for even the most experienced models, stripping down takes some encouraging. When Kate Moss, a veteran at nudes, started modeling as a teen, she says, "I'd lock myself in the toilet and cry and then come out and do it."
She clearly became more accustomed to it (see here, here and here). But there there are those like Ambrosio who never truly embrace nudity and still experience skyrocketing careers. Aspiring models, take note.
Alessandra's career is full of sexy shoots: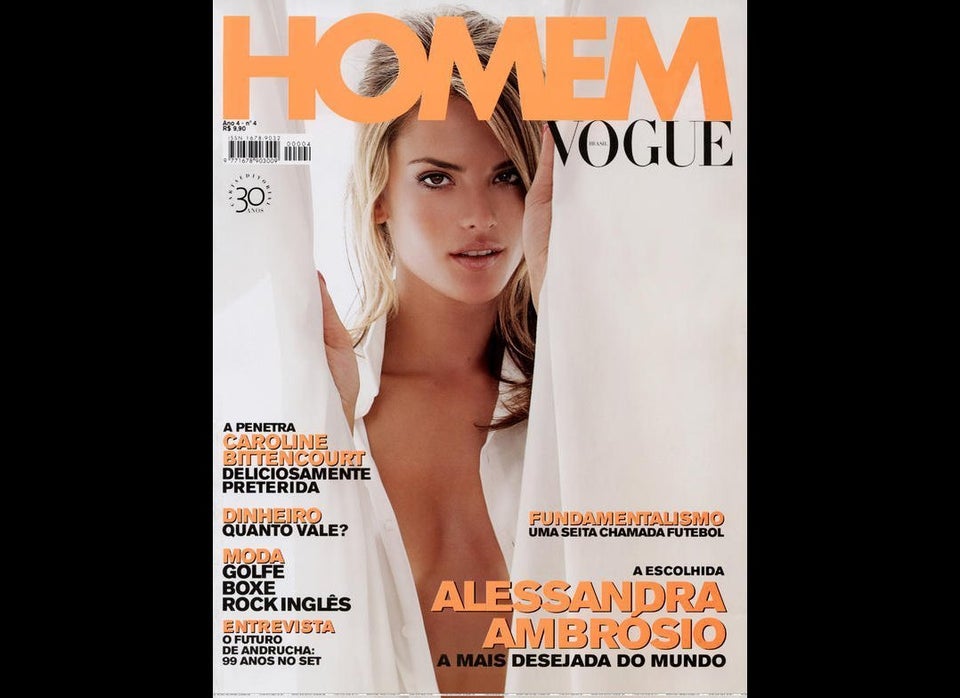 Alessandra Ambrosio's Best Covers