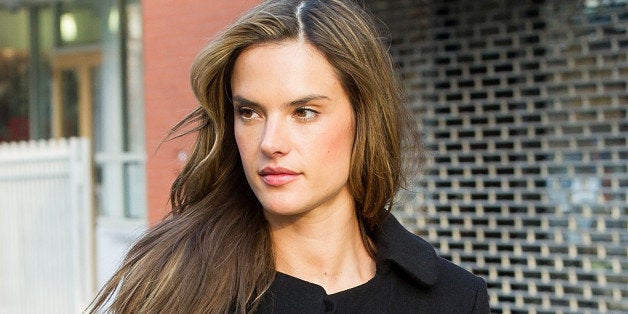 A wise supermodel once said, "Models are some of the most insecure people I've ever met." And how.
Alessandra Ambrosio provided further proof of this theory in an interview with The Edit, in which the Victoria's Secret model revealed a surprising insecurity: her ears. While it might seem strange for the "Sexiest Woman Alive" to be zeroing in on such a small detail, Ambrosio claims it all began after attempting to fix her protruding ears when she was 11 years old:
"I always knew I wanted to be a model so I decided to have my ears pinned back, because they stuck out a bit. I found this doctor in my hometown [of Erechim] in Brazil who had only done it once before, so I was a guinea pig. The first few nights, it felt like someone had cut off my ears. For a year, I had to go back for mini-surgeries. Doctors say they can fix them, but cosmetic surgery freaks me out now."
Of course, Ambrosio isn't the first star to regret dabbling in plastic surgery. When speaking about the breast implants she got at 19, Denise Richards said, "I wish that I was confident enough with my body to not have had surgery." Carmen Electra, Courtney Love and Lisa Rinna have also expressed remorse about going under the knife. If the celebrities who supposedly set these beauty standards can nitpick and find the most minute flaws, then perhaps our expectations have surpassed the realm of possibility -- even with the added edge of plastic surgery.
We can't spot a single flaw...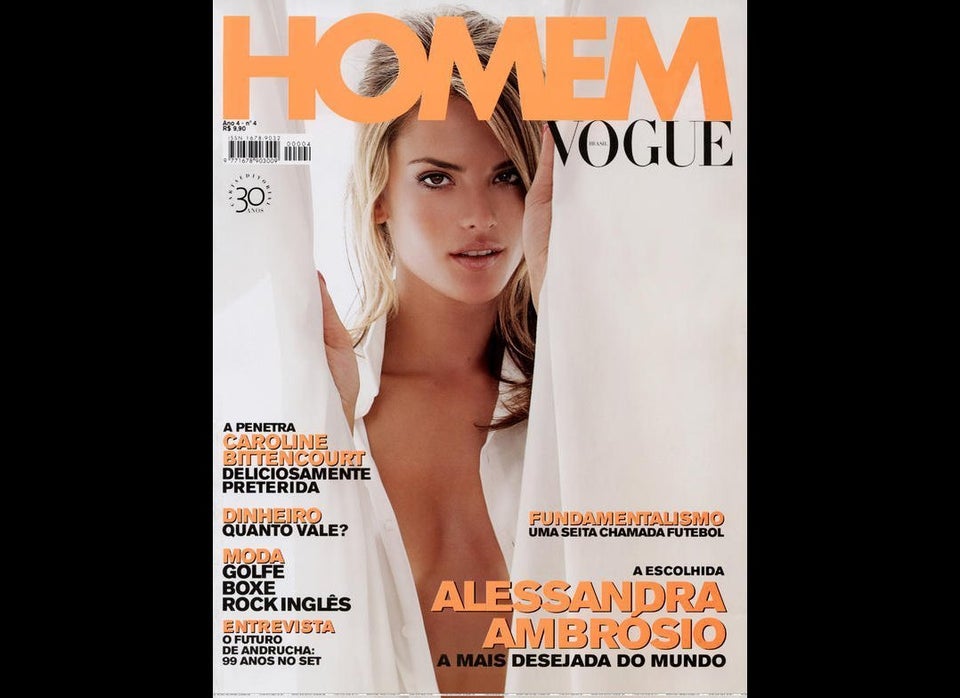 Alessandra Ambrosio's Best Covers
Popular in the Community