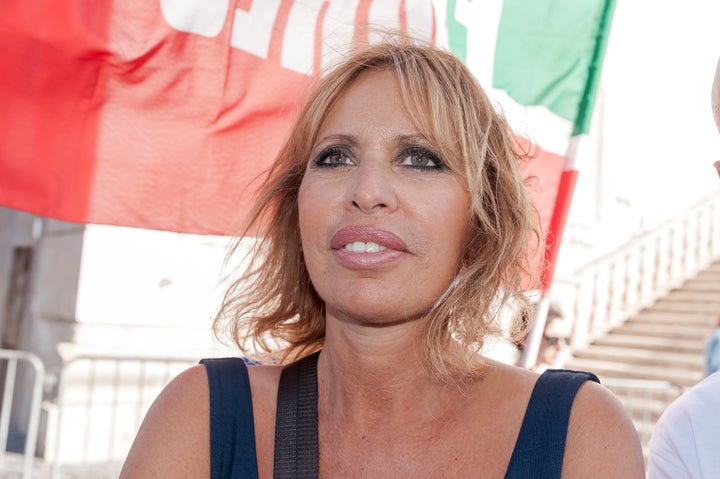 It's a move few politicians in other countries would dare risk, but in Italy it may pay off. Amid persistent rumors she's joining the country's far-right League party, Italian dictator Benito Mussolini's granddaughter Alessandra Mussolini threatened last week to alert authorities to anyone defaming him on social media.
Alessandra Mussolini, who currently serves as an independent member of the European Parliament, tweeted on Oct. 17 that she would take legal action against any "offensive" image or text on social media about her grandfather and proceeded to like several anti-Semitic replies to her tweet.
Italy's relationship with its fascist past is somewhat different from Germany's. While Germany criminalizes Nazi symbols and underwent extensive efforts to destroy landmarks associated with the Third Reich, Italy kept many of its fascist buildings and monuments. Benito Mussolini's crypt in the town of Predappio is a tourist attraction that draws tens of thousands of people each year.
Alessandra Mussolini isn't even the only member of the family active in politics. Her half-sister Rachele Mussolini ran as a candidate for the far-right Brothers of Italy party in the 2018 elections.
Throughout her career, Alessandra Mussolini has been unapologetic about her far-right views and is a tabloid mainstay. In 2006 she responded to criticism from a transgender politician by saying that "it's better to be a fascist than a faggot." She caused a split in the European far right a year later, after accusing all Romanians of being criminals and calling for their expulsion from Italy. And she has been fiercely defensive of her grandfather, who ruled the country as a fascist dictator from 1922 until his execution in 1945.
She recently declared she will join the far-right League party, which is part of Italy's populist coalition government and is polling as the most popular party in the country. League party leader Matteo Salvini, who is the deputy prime minister and interior minister, this year quoted Benito Mussolini on the dictator's birthday, tweeting, "Many enemies, much honor" in response to criticism of his own leadership.
League officials have called for repealing Italy's anti-fascist laws and in recent years opposed expanding anti-discrimination legislation. There are outright neo-fascist parties such as Casa Pound that hold anti-migrant rallies and celebrate the country's totalitarian past. Italy has laws against discrimination and fascism from the period after World War II, and it passed an anti-fascist law in 1993, commonly called the Mancino law, which criminalizes inciting hatred and racism or supporting groups that commit hate crimes.
Italy's rights organizations and anti-racism groups are increasingly worried about rising fascist sentiment in the country. The success of the far right in elections this year coincided with a wave of violence against minorities, including an attack on a 13-year-old Roma girl and over a dozen shootings in the months immediately after the vote.
Popular in the Community