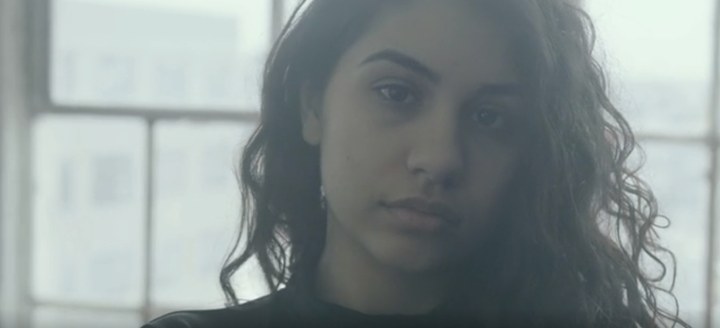 "You should know you're beautiful just the way you are. And you don't have to change a thing, the world could change its heart."
The video features people of all ages, ethnicities and backgrounds talking about different types of personal struggles that they've had to overcome. Cara is dressed in a simple outfit with barely any makeup, looking into the camera and singing: "No better you than the you that you are. No better life than the life we're living."
"Scars To Your Beautiful" features a young cancer survivor, a transgender person and others accepting their beauty one by one. "I wanted real shots of real people telling their stories, and showing the story through little vignettes," Cara told Cosmopolitan in a recent interview.
"I wanted all kinds of people ― young, old, whatever their situation, whether it's visible scars, non-visible scars ― just a bunch of different women, and there are some men in there as well because it can reach out to guys too," Cara told Cosmopolitan.
As one woman says in the video: "The things that seem like weaknesses that seem like weird things that make you strange ― when you become an adult and you get out into the world, you're gonna find out that all those differences are your greatest strengths."
Cara told Cosmopolitan that she wanted "Scars To Your Beautiful" to evoke the feelings of self-love anthems like Christina Aguilera's "Beautiful" and TLC's "Unpretty."
"A couple of female artists have done it in the past, and I wanted to put my own spin on it because I feel like you can never have too many reminders and too many songs talking about those things," she said. "It was important to put that in my own words and remind people that they are beautiful no matter what."
Head over to Cosmopolitan to read the rest of Cara's interview.
Related
Before You Go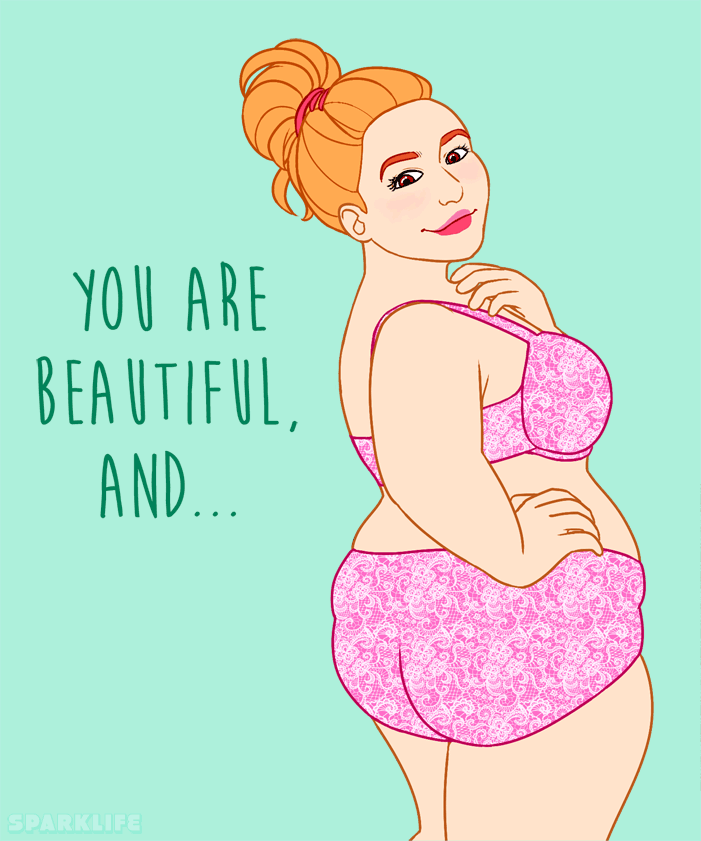 Kate Allan Body Love GIFs
Popular in the Community