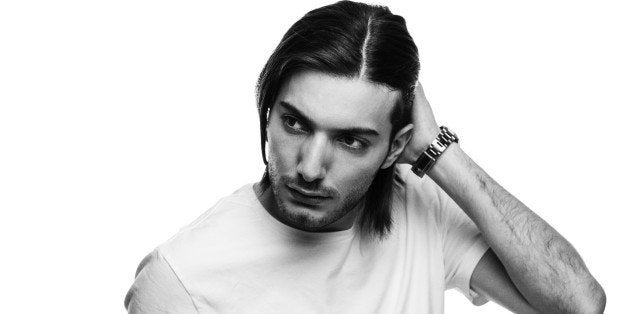 What goes into your process to create a set for a large festival like Ultra?
Ultra is a big thing. It's like the start of the new music this year. This is for all the guys in the scene. This is where you premiere your new songs, so it's important to prepare. I prepared a set for like two weeks, I think, just because you've got one hour and I've got a lot of new music coming out, but I can't play all of it because people also want to hear my old songs. So it's important to find that balance, and that's kind of hard sometimes because I've only got one hour. It's just a lot of preparation with the visuals as well. I talk to my crew and that's helping me do the show to make sure everything is spot on.
Do you have any sort of like pre-act rituals?
I never drink or anything like that.
You clear your head?
Clear headed. I'm focused, relaxed, and I try not to get too distracted.
In 2012, you toured with Madonna in Europe. What was that experience like, being somebody sort of new to the scene and then having the opportunity to work with somebody that's a cultural icon?
It was a really cool experience. It was very different from what I've done before because it was Madonna's people and Madonna's bands. It was just a really cool experience and I learned a lot too. I learned how to entertain people that didn't just come to see me. It made me try to reach out to the wider crowd, like people that are not really into the scene and still trying to entertain them. That's the truly hard part. But it went well, it was great.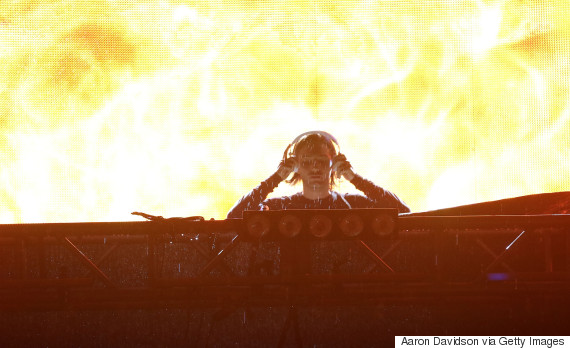 You have such an identifiable and distinguishable style -- it's that balance between the rave aspect as well as the transference towards really melodic music. How have you seen it progress? Where you see it going?
I just try to create music that is really me. Like you said, I have this more rave part and then I got the melodic stuff and I'm really both. I'm a crazy person. I love going nuts on shows and having fun. I just go completely crazy and then I have a very serious and emotional side of me that I'm trying to really send out a good message to people. I'm trying to describe myself through my music as well.
You've spoken a lot about Sebastian Ingrosso being your big brother in electronic music. What has his mentorship been like for you?
It's been great. In the beginning, at such a young age then, it's important to be around people that know what to do and not get too distracted. So he just let me do my thing and was just making sure that I didn't get too distracted by other things because it's very easy [to get distracted]. You start touring and it's all these parties. People want to hang out, stuff like, that and it's important to be focused and remember why you started.
What do you say when people make the comment that you're sort of the next-generation of Swedish House Mafia?
I don't see myself as that at all. I am my own music. I don't see myself as them at all or anything like that. I understand, because I toured with Seb and did some shows with them, and we're all Swedish guys, but they're done, you know? So I'm not trying to fill that in. I'm doing my thing and I can feel that people know that too.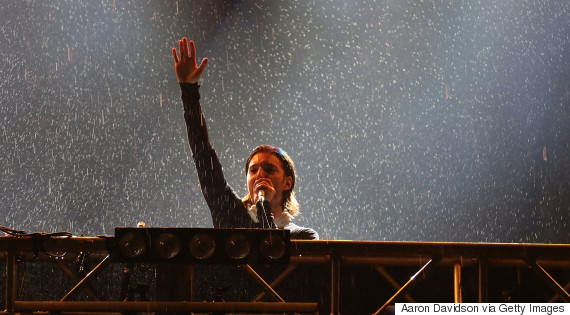 I heard that today you'll be premiering your new song with Carolina Herrera, "If It Wasn't For You". That's definitely something that people haven't done before, that sort of collaboration.
I've always been into fashion, perfumes and cool brands. Me and my manager always talk about doing something like this. It's just a great way of showing something that you maybe haven't seen before, and to collaborate with that brand because they represent the young, crazy, emotional, side of this is kind of everything that I do. They represent that and it's just a really cool experience. The video that we did -- we showed a teaser today https://www.youtube.com/watch?v=KCYRoREp6vU -- it's really, really cool.
What has the process of creating a studio album been like as compared to creating singles?
It's been hard because it's about finishing a lot of records at the same time and also making sure that all of them are great, and that you have enough time to actually finish them. I have a lot of vocals on the album, and that takes time too because people have their own schedules. People find this and they're like, "Took me a long time to finish." I have a song with Ryan Tedder and he was on tour at the same time we were trying to finish, so it takes time on the album. I'm on tour and he's in Los Angeles and I'm in Stockholm, and so it takes time. But I'm really happy and I'm done, I'm finished.
Is there somebody in the industry that would make for a dream collaboration? Or somebody you see out there that is up and coming that you really admire?
There's a lot of people I admire making music, but for me it's all about finding a good collaboration it's just a natural process, and it feels great, and it's fun. What I do with Tove Lo or Roy English for my next single, "Cool," is an example. To be passionate and not just like, "This is all you should do on a track." Hopefully a lot of people listen to that song. For me, it's about creating something good in my space basically, trying to create something that people haven't heard before, but can still recognize my touch to it.
Any advice to give?
Hard work. Hard work and being passionate pays off. Do it because you love it, not for money or anything like that. When it comes to music, that's what's really, really important: Be focused, don't get distracted.
Calling all HuffPost superfans!
Sign up for membership to become a founding member and help shape HuffPost's next chapter
BEFORE YOU GO
PHOTO GALLERY
Ultra Music Festival 2015