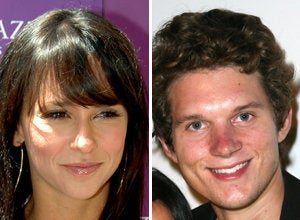 Jennifer Love Hewitt has reportedly found herself a new man. Sources tell Us Weekly she is dating actor/director Alex Beh, 27.
"She's so into him," a source said. "It's relatively new. But they're really cute together. They were holding hands the whole night!"
Alex's tagline on his MySpace page is "never settle" and his relationship status is single. He lists dozens of favorite movies, including 'Lost in Translation,' 'Manhattan,' 'Amelie' and 'Little Miss Sunshine.' 'Can't Hardly Wait' didn't make the cut.
Popular in the Community