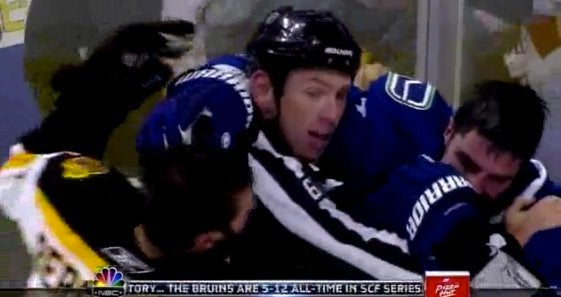 A big scrum broke out behind the Bruins net and replays showed Bergeron's right index finger enter Burrows' mouth. The Canucks winger looked as if he bit down on Bergeron's finger before they were separated.
Burrows received a double-minor penalty for roughing and Bergeron was given a roughing minor.
"Oh yeah, he did. He cut me a little bit on my finger," Bergeron said after the game. "I'm not going to be here and complain about it. I'll let the league do its job, but he sure did."
"I don't think so. I think he had his finger in my mouth. I don't think I bit him," Burrows said. "He put his hand up, he put it in the other guy's face, and a finger got in my mouth. That's what happened."
Scroll down to watch the incident.
Related
Popular in the Community