UPDATE: Nov. 4 -- Like many teenage heartthrobs, Alex from Target may be too good to be true. He is from Target, but it appears his image didn't become a viral sensation by chance.
The CEO of a marketing company called Breakr claimed on Monday to have engineered the whole Alex from Target phenomenon as "a way to see how powerful the fangirl demographic was," according to a post on LinkedIn.
Dil-Domine Jacobe Leonares, Breakr's CEO, wrote that one of the company's "fangirls" who lives in the United Kingdom posted Alex's photo on Twitter. The company -- which claims to help connect "fans to their fandom" -- encouraged the other fangirls to share Alex's photo using the #AlexFromTarget hashtag.
In a recent update to the LinkedIn post, Leonares clarified his firm's role, writing that both Alex and Abbie, the girl who posted the photo, "were never employed by Breakr."
"We saw one of our fangirl followers Tweet his picture and we jumped in with the #AlexFromTarget then a bunch of our other followers started tweeting with the hashtag," Leonares wrote in an email to HuffPost.
CNet, which was the first outlet to report on Breakr's claims, "recast" its original post to include information casting doubt on the notion that Breakr manufactured the Alex from Target craze. Read their full story here.
Target, which initially embraced Alex's new-found fame on Monday, says it wasn't in on the gag. The company released a statement Tuesday night, emphasizing that the company has no affiliation with Breakr and that the retailer "had absolutely nothing to do with the creation, listing or distribution of the photo."
"We value Alex as a team member and from the first moment we saw this photo beginning to circulate, we shared that the Target team was as surprised as anyone," the statement reads.
EARLIER: For most teenage stars, the rise to fame comes from a combination of stage parenting and a talent for singing, acting or just looking cute.
But thanks to the Internet, one teenager just became famous for bagging groceries.
Meet "Alex from Target." Those three words encompass basically all we know about him: His name is Alex (at least according to his Target name tag), he works at Target, and he has the boyish good looks of a young Nick Carter, Justin Bieber or any other teenage heartthrob with wispy blonde hair.
Twitter user @auscalum posted a picture of him Sunday afternoon, and the Internet took notice. A Twitter account with the bio "Official Alex from Target" now has 346,000 followers and counting. Another Twitter account, which tweeted for the first time 15 hours ago and also claims to be affiliated with Alex, has 24,000 followers.
Target is embracing the teen's newfound fame, and presumably some extra attention from the youngs can only be a good thing for a brand that's working to win back its mojo. Long adored by middle-class shoppers looking for chic clothes on the cheap, Target has suffered in recent years thanks to a declining interest in big box stores and a massive credit card hack last year.
The chain is looking to win customers back by highlighting designer collaborations and exclusive toy lines this holiday season, Fortune reported last month. Like Walmart, Target is also expanding its line of smaller format stores to lure urban customers.
But maybe all it takes is a cute teen employee?
"Imagine our surprise yesterday when one of our Target team members managed to flood the Internet with images of red and khaki without even trying," Molly Snyder, a spokeswoman for Target, wrote in an email. "We are proud to have a great team, including #AlexFromTarget."
She added that out of respect for his privacy, the company isn't revealing the location of Alex's store or making him available for interviews right now.
Like hundreds -- if not thousands -- of teenage girls, HuffPost is still waiting for Alex to respond to messages sent to his Twitter and Facebook accounts. Here are a few tweets from the account that claims to be the "Official Alex":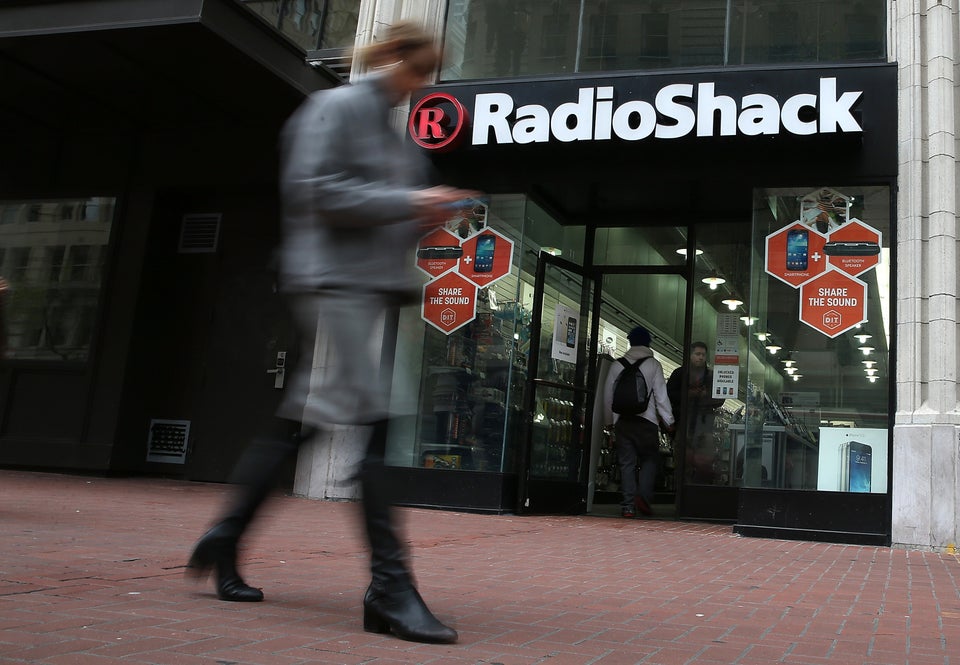 America's Worst Companies To Work For
Popular in the Community