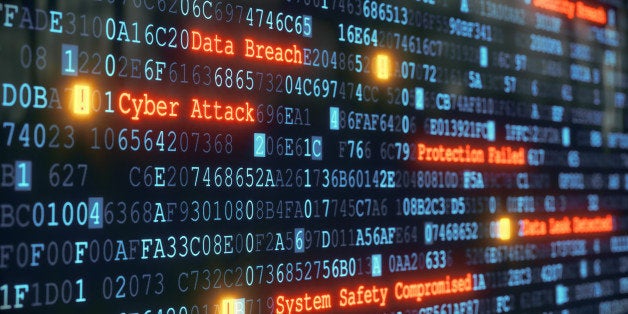 If you weren't unnerved enough already about events on the planet, here's a new high-level source of anxiety: a cyber monster called Stuxnet, a self-replicating computer malware known as a "worm" for its ability to burrow from computer to computer. Eagle-eyed followers of international news may already know that the U.S. and Israel have been implicated in a scheme to unleash Stuxnet on an Iranian nuclear facility. What they might not know is that the cyberworm went out of control, spreading beyond its intended target and potentially becoming available to terrorists. Now, in his groundbreaking new film, Zero Days, Alex Gibney -- preeminent documentarian and no stranger to ground breaking -- explores how this clandestine mission hatched by two allies has opened the Pandora's Box of cyberwarfare.
You might imagine Zero as geek-fare, but you'd be wrong. Producer Marc Shmuger knew what he was about when he asked Gibney to tackle this topic. Gibney has amped up this journey into the byways of cyberwarfare into a mystery thriller that opens ever scarier dark corners as it slaloms along. To usher the viewer through technical material he's pioneered a visual component using the Stuxnet code itself, which resembles a mobile form of abstract art. Against the odds, Gibney has wrestled a complex subject every citizen needs to know about into riveting entertainment.
The film opens with a scene of Gibney getting stonewalled by an official, the better to underscore the secrecy surrounding the virus and the lengths he went to penetrate the stone wall. His film poses the questions, Where did Stuxnet come from? What was the role of the United States? And, biggest of all, how will cyberwarfare affect the rest of us?
With the aid of such on camera experts as David Sanger of The New York Times, computer whizzes from Symantec, and an anonymous Mossad agent, Gibney takes us step by step through the U.S./Israeli plot to hobble Iran's Natanzi centrifuge facility. In an inspired move, Gibney has created a computer-generated female whistle-blower -- with an eerie "hacked" look -- who reveals facts spilled by informants who wished to conceal their identity. (Whistle-blowers are not looked kindly upon by the Obama administration.)
If you're a science nerd -- and even if you're not -- you'll find fascinating Gibney's account of how the virus caused Iran's centrifuges to go bonkers, totally mystifying the engineers. The ingenuity of the disruption is admirable -- but for the small detail that the perps are committing war-level actions on a nation without declaring war.
Perhaps the most frightening aspect of Stuxnet is that it marks the first known attack in which computer malware can jump the realm of cyberspace to cause physical destruction. In effect, the Stuxnet operation (known inside the government as "Olympic Games") took control of machines and commanded them to destroy themselves.
Bizarrely, many people know about Stuxnet, yet all the information regarding it is tightly classified. Says Gibney: "It's like 'The Emperor's New Clothes.' Stuxnet happened, everybody knows that the U.S.and Israel did it, and yet nobody's allowed to say so." As a kicker, Zero offers an ironic revelation about America's nuclear deal with Iran -- a revelation that proposes the average Joe doesn't know the half of what goes down in the larger world. Obama was widely derided as "weak" in cutting the nuclear deal with Iran. Little did his detractors know what the president had in reserve if Iran had cheated.
Calling all HuffPost superfans!
Sign up for membership to become a founding member and help shape HuffPost's next chapter