Mountain climber Alex Honnold defied death and made history at California's Yosemite National Park ― and he did it all in under four hours.
The 31-year-old elite climber on Saturday became the first person to scale the nearly 3,000-foot face of Yosemite's El Capitan granite formation without ropes or safety gear, an act known in mountaineering as free-soloing.
National Geographic, which exclusively reported Honnold's ascent, called it perhaps "the greatest feat of pure rock climbing in the history of the sport." Fellow elite climber Tommy Caldwell had another way of describing Honnold's feat:
"This is the 'moon landing' of free-soloing," Caldwell told National Geographic. Caldwell would know difficulty: In 2015, with a partner and safety gear, he scaled the Dawn Wall, considered El Capitan's most difficult route.
After Honnold completed his climb in 3 hours and 56 minutes, he shared a photo of his climb via Facebook and said he was "so stoked to realize a life dream today."
A free-solo climb on the smooth granite face roughly a half-mile high means there's no margin for error; a misplaced foot could spell death, which Honnold is well aware of.
What's unique about the climber is his unmatched ability to control his fear ― a feat so strong neuroscientists have studied parts of his brain, according to National Geographic.
"With free-soloing, obviously I know that I'm in danger, but feeling fearful while I'm up there is not helping me in any way," Honnold told the magazine. "It's only hindering my performance, so I just set it aside and leave it be."
He told National Geographic in January that he fears death as much as anyone, but simply has "more of an acceptance that I will die at some point."
When it came to preparing for his climb, Honnold followed an intense training regimen that included hanging by his fingertips and doing one-arm pull-ups in the converted van he lives in. He also began memorizing the path ― and thus each hand and foothold along El Capitan's "Freerider" route ― at least two years ago.
Video of Honnold's climb will be part of an upcoming National Geographic feature.
Correction: An earlier version described El Capitan as roughly a mile and-a-half high. It's roughly a half-mile high.
Support HuffPost
The Stakes Have Never Been Higher
Related
Before You Go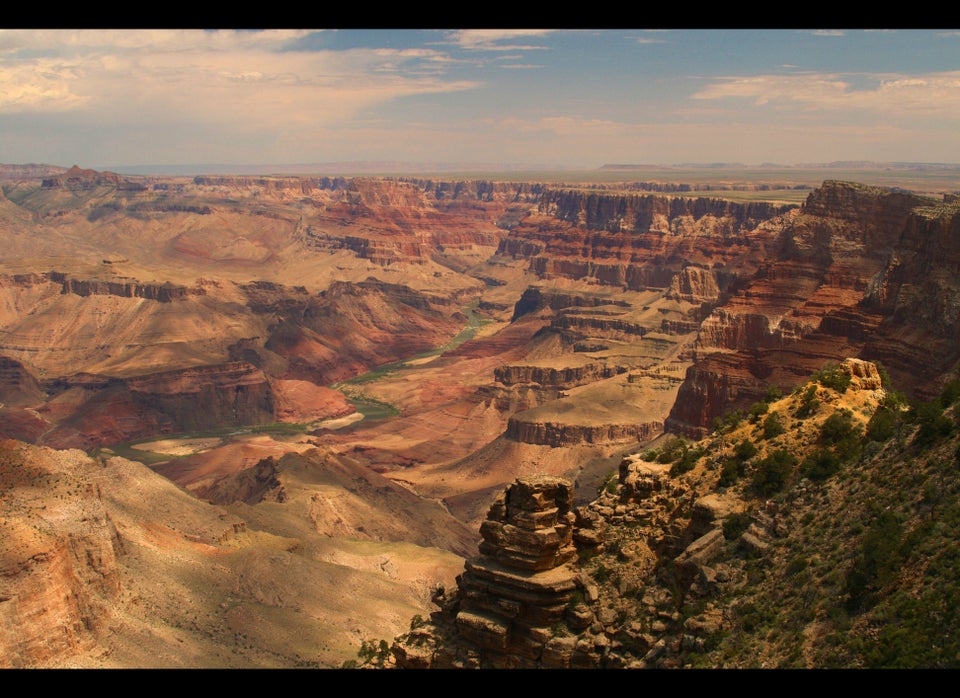 Ten Best U.S. National Parks
Popular in the Community