Authorities in Kentucky have arrested two men on suspicion of killing a University of Kentucky chef who disappeared before Christmas.
Timothy "Tiny" Ballard, 42, has been charged with complicity to kidnapping resulting in the death of a victim and tampering with evidence. Robert Markham Taylor, 28, faces charges of murder, kidnapping and tampering with physical evidence, police said.
The charges are in connection with the death of 32-year-old Alex Johnson, a resident of Lexington who disappeared on Dec. 20, 2013.
"He was on the phone with her when someone came to the door," Cayce Johnson said. "He told her he would call her back later and he never did."
Johnson's body has not been found, but authorities have reclassified his missing person case as a homicide investigation. Details beyond that have not yet been released by police.
"I can say that up until [Jan. 21] this was considered a missing person case," Lexington police spokeswoman Sherelle Roberts told The Huffington Post on Thursday. "At that time we developed the evidence, as well as probable cause, to transition [it] into a kidnapping [and] homicide case."
Of the missing body, Roberts said investigators still have hopes of recovering it.
Ballard was taken into custody on Jan. 20. He pleaded not guilty during his arraignment and is being held in the Fayette County Detention Center on a $253,000 bond. Little else is known about Ballard.
Authorities in Pharr, Texas, arrested Taylor near the Mexican border on Wednesday. He is being held in the Hidalgo County Detention Center in Edinburg, pending his extradition.
Lex18.com reported Ballard previously served 17 years of a 25-year sentence for first-degree robbery in Alabama. He was reportedly paroled in 2009.
Steve O'Daniel, a private investigator hired by the Johnson family, said they are having difficulty coming to terms with the death of their loved one.
"The family is just trying to get a handle on this," he told Kykernel.com. "This has been devastating."
Anyone with information in the case is asked to call the Lexington Police Department at (859) 258-3600.
Support HuffPost
The Stakes Have Never Been Higher
Related
Before You Go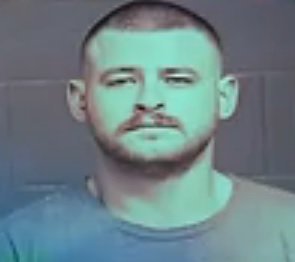 Alex Johnson Missing
Popular in the Community