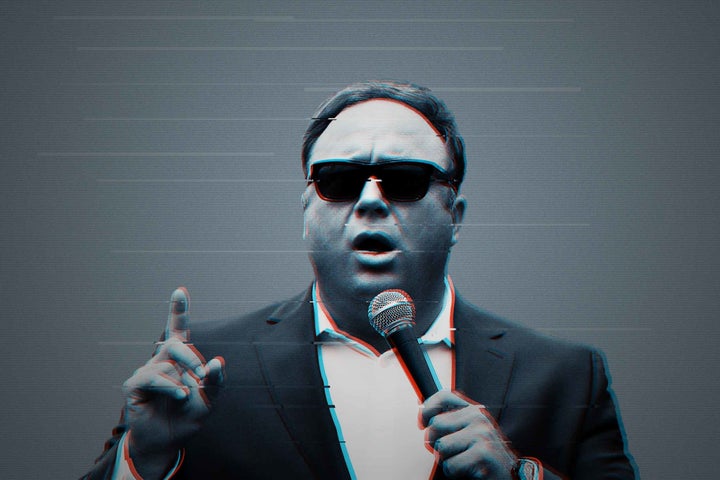 Alex Jones may soon learn that ruining the lives of innocent people comes with serious consequences.
On Monday, attorneys for Marcel Fontaine ― a 24-year-old Boston man whom Jones' website, Infowars, incorrectly identified as the Parkland, Florida, school shooter in a Feb. 14 article ― filed a defamation lawsuit against Jones and his publication.
What's more: Fontaine plans to take his case against Jones' conspiracy-laden site to a jury instead of settling the matter behind closed doors, Fontaine's lawyer Mark Bankston, of the law firm Farrar & Ball, told HuffPost.
The lawsuit, filed in U.S. District Court in Travis County, Texas, names Jones, Infowars, Free Speech Systems and author Kit Daniels as defendants in the case.
Daniels' Infowars article featured a photo of Fontaine and incorrectly identified him as the gunman who killed 17 people at Marjory Stoneman Douglas High School.
"Another alleged photo of the suspect shows communist garb," read part of the article, later removed from the website, that showed a photo of Fontaine wearing a popular shirt from 2005 depicting communist leaders partying.
The story's headline, featured on Infowars' front page, changed numerous times, at one point reading, "Reported Florida Shooter Dressed as Communist, Supported ISIS," according to the lawsuit, which Bankston provided to HuffPost.
Retaliation against Fontaine ― who has never even traveled to Florida ― was swift, according to his lawsuit.
"While [my client] has suffered tremendous injury from this, he knows this is more than just about him. What has happened to him is a matter of public importance."
"Plaintiff's photograph spread across social media platforms with astonishing speed, resulting in its distribution to millions of additional people," the suit stated.
Bankston told HuffPost he estimates the number of people who connected Fontaine's image to that of the shooter was in the "hundreds of millions." Threats soon poured in against the innocent man, accusing him of being a "crisis actor" involved in a "false flag operation" as part of the "deep state," according to the lawsuit.
"In other words, Mr. Fontaine continues to suffer harassment and peril even from individuals aware of his identity as a Masschusets resident," the lawsuit reads.
"Not surprising to see the people depicted on his T-shirt," Pittman commented on Facebook in reference to a photo of Fontaine that portrayed him as the shooter. "So many of these shooters turn out to be communist democrats, that I suspect they are doing these things to push for gun control so they can more easily take over the country."
This is the second major defamation lawsuit that has come out against Jones and Infowars in the last month. In March, Jones and his program were hit with a suit by plaintiff Brennan Gilmore, who recorded the vehicular attack that left a counter-protester dead during the violent far-right rally in Charlottesville, Virginia, last year. Jones labeled Gilmore a "deep state shill" and "CIA asset" who helped organize the car attack (he's not, and he didn't).
Bankston said his client feels confident that a jury in Travis County ― where Jones started his career and where he recently lost a custody battle with his ex-wife ― will rule fairly.
"The jury system itself is more representative of the best that our country has to offer and it's representative of that community getting to have a voice in what's being said," Bankston said. "While [my client] has suffered tremendous injury from this, he knows this is more than just about him. What has happened to him is a matter of public importance. That's why he's very confident the people of Travis County are the right people to hear this."
Fontaine is seeking more than $1,000,000 in damages. Jones and Daniels were not immediately available for comment.
Popular in the Community